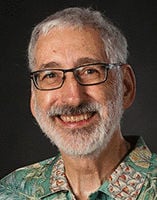 Stan Blazyk
Bio

Stan Blazyk is a life-long weather enthusiast, long-time Galveston resident and author of "A Century of Galveston Weather." He has written about weather for The Daily News for more than a decade.
As of 1 pm, CDT, the National Hurricane Center upgraded the depression near the Texas coast to Tropical Storm Imelda. Tropical Storm Warnings …
The upper-level low and surface trough in the Gulf of Mexico continues to drift slowly west towards the Texas coast, accompanied by a large po…
An upper-level low that has tracked across north Florida into the eastern Gulf of Mexico could bring a distinct change to our weather by late …
I was going to write a blog yesterday about the system, Invest 95, over the southeast Bahamas (which has potential development) and another (I…
It will come as no surprise to most that last month brought the 2nd hottest August ever to the Island (exceeded only by 2011 with records goin…
We will get an increased chance of scattered showers or thunderstorms through Wednesday as deeper moisture flows into Southeast Texas.
Despite sustained winds increasing to 150-mph in Hurricane Dorian this morning and with intensification possible to Category 5 levels, the ove…
Unfortunately, we are in a situation where a lot of "ifs' present themselves when trying to determine exactly what weather we will have over the next week or two. We are in a pattern where a few small changes can result in very different outcomes locally.
Yesterday, Galveston saw record heat for the day with the muggy morning low of 86° and afternoon high of 96°exceeding the previous record temp…
Temperatures so far this month have averaged 3.3° above normal in Galveston and 4.0° above at League City. This, combined with the fact that both locations have received less than half the amount of precipitation normally expected through the first 12 days of August, more or less sums up of our current situation weather-wise.
View all