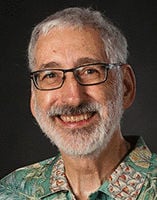 Stan Blazyk
Bio

Stan Blazyk is a life-long weather enthusiast, long-time Galveston resident and author of "A Century of Galveston Weather." He has written about weather for The Daily News for more than a decade.
Given the fact that soil moisture levels are well below normal for this time of year and that the outlook for May through July calls for warmer and drier than normal conditions, a good soaking is sorely needed before summer heat begins to take its toll.
Our attention turns to an approaching upper-level low and weak cold front/dry line expected to move east across the region on Friday. What are the expected impacts locally from this system and how will it impact our weekend weather?
A strong, gusty cold front will roll across the County tonight and early tomorrow bringing winds gusting to 30-mph and morning lows in the mid…
A weak upper-level disturbance moving east from the Big Bend area, combined with ample moisture levels, daytime heating and a weak cold front …
Near perfect spring weather brought sunny skies, cool nights and low humidity levels to Galveston County as a cold front moved through the are…
A few light showers crept into southern Galveston County early this morning, dropping light amounts of precipitation with rain totals ranging …
A warm front moved inland overnight bringing clouds, increased low-level moisture and widely scattered showers over the region.
Thunderstorms rumbled across Galveston County early yesterday associated with an approaching frontal boundary and an upper-level disturbance. …
Clouds, increasing humidity levels and milder temperatures are in the picture for the first half of this week as an upper-level trough to our …
A fairly progressive weather pattern is bringing regular rounds of mild temperatures, some fog and clouds interspersed with periods of sunny, …
View all