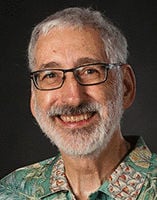 Stan Blazyk
Bio

Stan Blazyk is a life-long weather enthusiast, long-time Galveston resident and author of "A Century of Galveston Weather." He has written about weather for The Daily News for more than a decade.
This week, weather-wise, should be characterized as bringing nearly ideal (if not a little warm) spring conditions. Periods of sun, clouds and…
With average temperatures running 6.7° above normal in Galveston and 7.8° above in League City through mid-month, the area is well on its way …
Sunday brought another breezy day to the area. This made temperatures feel cooler than they actually were (high temperatures of 71 degrees at …
Astronomically we are still in winter until the spring equinox on March 19. Climatologically, however, we are well into early spring over Sout…
A reinforcing cold front due to reach the coast tonight will bring a touch of winter back to the area. With this front, wind gusts to 35-mph a…
With weather, as with many things in life, timing can make the difference between favorable outcomes and unfavorable ones.
We'll see more clouds and fog than sun over the next few days as an upper-level low and trough to our west and an advancing cold front reaches…
I was somewhat surprised when I analyzed the data for January. Even though I knew it was a relatively mild month (no freezes and all), it stil…
There is an old saying that goes "if you don't like the weather just wait five minutes." While that has not exactly been the case lately, we h…
An upper-level trough expected to move across the region Wednesday and Thursday accompanied by an advancing cold front threatens to bring heav…
View all