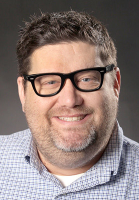 Seames O'Grady
Desgin Editor
editor's pick
centerpiece
featured
In a world without real sports to create arguments — thanks, Corona! — let's argue about which are the best sports movies of all time.
"Three American astronauts Wednesday were blasted away from the tight embrace of the gravity of mother Earth into the strange environment of s…
"I like beer." — Tom T. Hall
The League City Police Department is doing a good thing and those who can should support them.
Our national anthem has taken some shots during the past year or two.
Most of Galveston's new pool costs will be paid for by city allocations and just 17 percent will come from revenues such as entrance fees. In …
First Thanksgiving Day Yelp! Review
View all