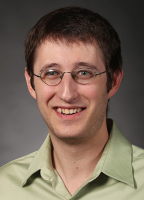 Matt DeGrood
Former Reporter
Bio

Matt deGrood worked at The Daily News as a reporter from Sept. 2016 to March 2020.
Coronavirus has left many Galveston County residents feeling the stress.
The council extended a local declaration late Tuesday.
Business owners across the county were hanging on, but some are predicting casualties.
The office is in constant contact with the health district and local hospitals, officials said.
The governor could change that.
League City City Council plans to meet on the matter Tuesday.
Red Oak Café owners will continue paying employees, despite both restaurant locations closing.
Despite the crowds and isolated shortages, there's plenty of inventory and production for the long haul, a leading expert on the topic said.
'Small businesses inside this community... are the lifeblood of what makes this community happen" — Texas City Mayor Matt Doyle
A man was shot in the face and abdomen, police said.
View all