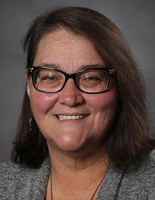 Margaret Gardner
Deputy Managing Editor
Bio

Margaret joined The Daily New in December 2019, bringing more than 20 years of editorial experience to the team. A Philadelphia native, she lives in Galveston County with her husband, Steve, and their dog Nanook.
Fred Rogers, aka television's beloved Mr. Rogers, is often quoted as having said: "When I was a boy and I would see scary things in the news, …
The Daily News took a social media beating the other day when we published a guest column that apparently rubbed many folks the wrong way.
The Daily News on Thursday reported that earlier this week a woman tried to buy a half-full bottle of hand sanitizer that employees at a Leagu…
Keep track of the latest Galveston County-related coronavirus update from The Daily News here.
Flights from airports around the world are being canceled. Cruise ships aren't allowed to dock. Good luck trying to buy a bottle of hand sanit…
We understand. Funding is an issue. Funding is always an issue.
"It can't happen here" is a widespread, head-in-the-sand cultural phenomenon of sorts that is used to downplay the possibility of bad stuff ra…
Not surprisingly, public intoxication arrests historically go up during festival weekends such as Mardi Gras, as we reported on Friday.
Some Texas City students took to the stage at Blocker Middle School, 1800 9th Ave. N., last week and took advantage of a really cool opportuni…
Everyone, it seems, is making money off love. "Fill out this questionnaire and give us your credit card number, and we'll find you a soul mate…
View all