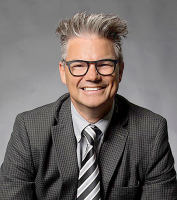 Leonard Woolsey
President & Publisher
"Flooding and storm surge don't have an area code."
Recently, I found myself down a rabbit hole of 1980s music videos. Most bands featured I remembered as clearly as yesterday, complete with the…
Last week, I found myself far from my comfort zone, a place where a lifetime of survival skills were rendered useless.
After this past weekend's killing of seven people by an active shooter, Odessa and Galveston County will forever be closer together due to the sharing of a scarlet bond.
OK, call in the clowns — I am officially old.
"You know, while I appreciate your words, people saying they are sending prayers is pretty much a throwaway line these days."
A stranger is working into my lunches and dinners — rough around the edges, lacking any redeeming sense of taste and abruptly showing up when …
I'm ready to dial back the choices in my life.
My mother, when faced with a difficult situation or going through a trying time, would always step back and put things in perspective with a f…
I don't need a gull-winged stainless steel sports car with a flux capacitor bolted to the rear to experience time travel. The magic of music i…
View all