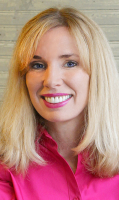 Laura Elder
Managing Editor
Big deal delayed: Rumor has it Texas-based SRH Hospitality Galveston Investments still intends to buy Hotel Galvez and The Tremont House, but …
When Coast Monthly went to print on March 16, the world was an altogether different place. Coronavirus had canceled the Houston Livestock Show…
Do we kill elderly people or do we kill the economy?
Few, if any, businesses are unscathed by the coronavirus. But deals are getting done — and undone — and commerce continues. Some retailers and…
The closures will leave hundreds of people without jobs, but hoteliers said they had few other options as the United States races to curb the spread of a virus that is paralyzing the economy.
Moody Gardens Hotel to close Sunday, South Shore Harbour to follow in a week.
Downtown update: The potential for residential development in the island's downtown continues to attract investors and developers. Most recent…
Keep track of the latest Galveston County-related coronavirus update from The Daily News here.
Hot dish: Those rumors simmering for days about The Reef Seafood House in Texas City are true. March 13 is the last day for the 40-year-old re…
Although most everyone agrees uncontrolled feral cat populations are a problem, there long has been much disagreement about humane solutions.
View all