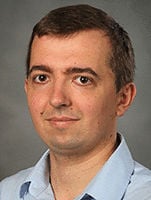 The January fire that caused the evacuation and prolonged closure of a Galveston hospital was arson, according to a report from the Texas Stat…
The man killed in a crash on Seawall Boulevard Sunday was identified on Tuesday.
A bill filed in the Texas Legislature would prohibit cities from making rules that restrict where short-term rental housing.
editor's pick
centerpiece
featured
The Galveston Historical Foundation and the University of Texas Medical Branch partnership saves historic structures.
The Texas hospital meant to provide treatment for the state's sickest prisoners is in need of $22 million of repairs.
Parts of John Sealy Hospital reopened on Thursday, less than two months after the parts of the building were damaged by a fire in the building.
Galveston County's representative in Washington, D.C. will not be going in front of a town hall full of constituents during this week's Congre…
Galveston County law enforcement officials say they have no plans to decriminalize marijuana
View all