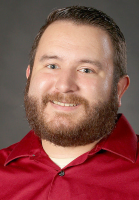 James LaCombe
Sports Editor
As the Galveston County sports hiatus continues, here's a look at a "final four" of top local sports moments.
One of the primary goals of the task force will be to make relevant information and available resources more accessible to the business community and the public, officials said.
With schools closed until at least May 4 because of coronavirus concerns, Galveston County coaches are turning to teleconferencing apps to continue coaching their student-athletes.
Despite a recent episode, stay-at-home orders have shown to be a deterrent to vehicle burglaries.
Former Dickinson Gator and Texas Southern Tiger running back Brad Woodard signed with a German professional football team to be a player and an assistant coach.
editor's pick
centerpiece
featured
Legal and industry experts expressed doubt that restaurants' ability to offer to-go alcohol will become a new normal, citing significant hurdles, But they didn't rule it out, either.
From dominoes to scavenger hunts to light landscaping, self-isolation takes some creative thinking.
The coronavirus pandemic has taken away a source of joy, as the entire sports world has been shut down. But, the pandemic also has given us sports fans a couple of pretty good things.
Four superlatives highlighted the La Marque Cougars' haul in the District 24-4A postseason awards.
Citations potentially resulting in as much as a $2,000 fine are being viewed as a last-resort option, as the League City Police Department is stressing voluntary compliance with a coronavirus-related ordinance recently approved by the city council.
View all