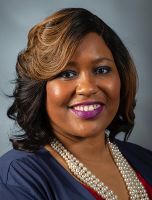 Angela Wilson
Community News Editor
For the past 20-plus years, or possibly more, this section of our newspaper has written about the importance of celebrating Juneteenth.
The Galveston Historic Homes Tour is back and celebrating its 47th annual event this weekend on Galveston Island.
Thomas N. Benford, a native of Texas City and 1995 graduate of La Marque High School, was named the new president and chief operation officer …
For those of you looking for something to do with the entire family, look no further than The Grand Kids Festival, which will celebrate its 25…
City officials in La Marque are moving in the right direction by inviting residents to get involved in its park improvement project.
Christopher Stone, one of the victims of the Santa Fe school shooting in May 2018, used his body as a human barricade to save others from a gunman who killed 10 people and wounded 13 others. 
Dr. Douglas S. Tyler is the John Woods Harris Distinguished Chair in Surgery at the University of Texas Medical Branch.
Victor "Vic" Pierson and Allan James "Jimmy" Rasmussen are among five bankers to be inducted as 2020 honorees by the Texas Bankers Hall of Fam…
If you're finally ready to get out of the house this weekend, make sure you check out the renown Bach Society of Houston as they present a spe…
Since 1983, the month of April has been set aside each year as National Child Abuse Prevention Month.
View all