BRAND NEW FOR 2020!
Take a virtual tour of some of the most exclusive homes in Galveston County. Not in the market for a new home? Find tips on DIY projects to transform your current living space into your custom castle. From paint and furniture to roofing and landscaping, you'll find everything in one place!
Click the cover to view an e-Edition of the magazine.
Click the logos below to view the virtual tours.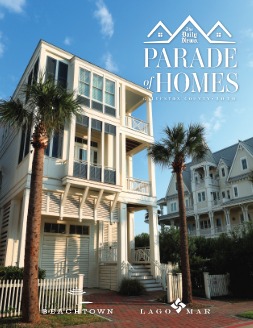 ---