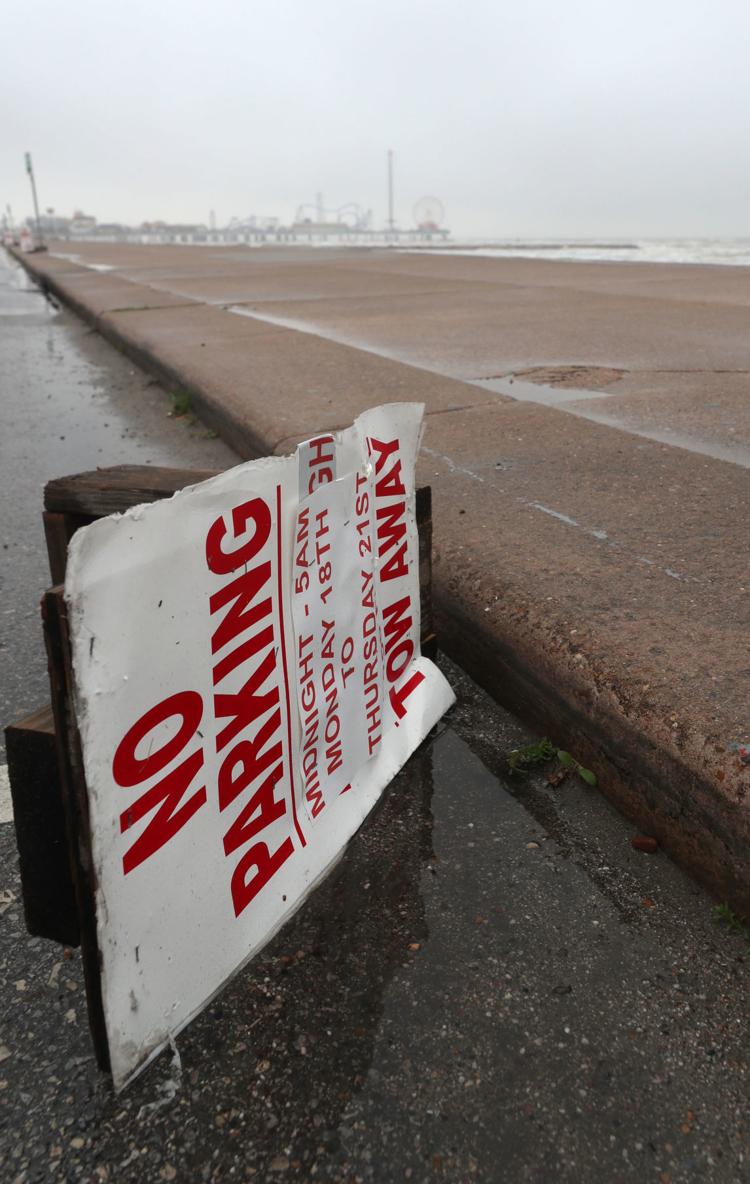 GALVESTON
Mardi Gras, which will lure thousands of visitors to the island, returns Friday and, along with the usual street closures, will bring with it a new city regulation this year.
People who want to park cars or trailers overnight on the seawall will have to wait until Thursday to do so or risk paying a $250 fine per night, city spokeswoman Marissa Barnett said.
The Galveston City Council usually waives the nightly fine to allow for the tradition of snagging a spot along the seawall parade route early in the week, but this year increased the nightly fine to discourage early birds from blocking seawall spaces.
The normal nightly fine is $50, which many parade watchers have in the past paid as part of their Mardi Gras expenses.
"We know some festival goers opt to show up early to snag a spot and pay the fines, but this creates headaches for crews trying to maintain the seawall and prep for the parades and festivities," Barnett said.
People can park overnight between 5:01 a.m. Thursday and 11:59 p.m. Sunday on the first weekend of the pre-Lenten festival, according to new city rules.
The city expects about 300,000 attendees over the 10-day festival, which is scheduled from Feb. 22 to March 5, Barnett said.
Although the National Weather Service predicts a 50 percent chance of rain on both Friday and Saturday, that shouldn't stop people from coming, Yaga's Entertainment owner Mike Dean said.
The company organizes and promotes Mardi Gras.
"We're in pretty good shape," Dean said. "We have a 52 percent chance of rain between 10 a.m. Saturday and noon and that's it."
That's generally when people start coming to Mardi Gras celebrations, he said.
Dean also isn't concerned about a planned state project to demolish the FM 646 bridge beginning the festival's second weekend, he said.
The Texas Department of Transportation project is on schedule to begin demolition on March 1, the Friday of Mardi Gras' second weekend, but it shouldn't impede travelers to the island, department spokesman Danny Perez said.
"The closures will be limited to the northbound lanes and there will be no impacts on the southbound lanes," Perez said.
The project is part of an ongoing $120 million effort to expand Interstate 45 from six lanes up to eight lanes of traffic, Perez said.
Crews will take down the bridge and replace it with a street running under the interstate, he said.
"Besides the impacts to the northbound main lanes on the first weekend, we do not anticipate any additional main lane closures during peak travel until later in March," Perez said.
The project should take about six months to complete, he said.
During both weekends, emergency responders will operate a post at 25th Street and The Strand to respond to any emergencies, Barnett said.
People should be aware of their surroundings during the popular festival, City Manager Brian Maxwell said.
"Our special events staff has worked with the organizer to make sure every step is being taken to ensure the safety of our residents and visitors," Maxwell said.
The city has taken preventative measures to provide additional safety and traffic flow, Executive Director of Special Events David Smith said.
"We hope people will bring their families to enjoy the festivities," Smith said.
Some downtown street closures will begin Thursday to allow crews time to set up for the weekend festivities. Streets downtown will begin reopening at 2 p.m. Sunday, Barnett said.