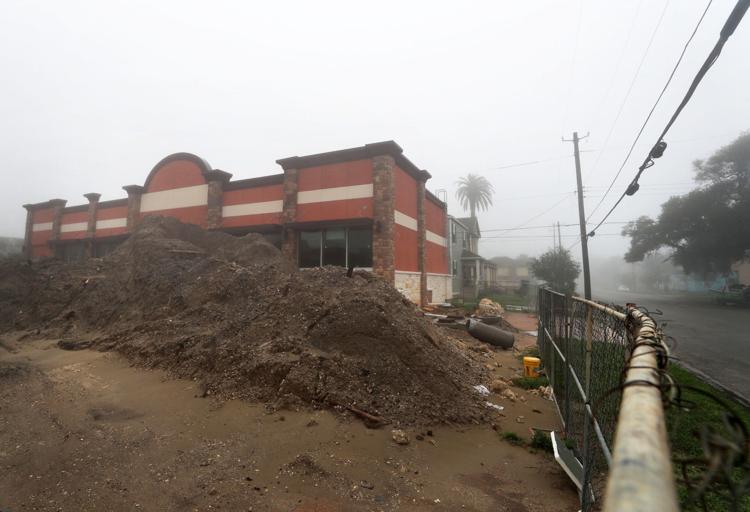 GALVESTON
The city council wants to clean up structures that are out of compliance with codes by requiring owners to prove they've done some work before they can renew building permits.
Many of these structures are out of compliance, but the city's code enforcement department can't require homes and businesses with city building permits to comply with all city codes during construction, city officials said.
It's a problem the city council might try to fix this spring with an ordinance requiring people to pay the permit fee again after a specified period of time, an effort that will try to prevent properties from sitting for months and years without any work done, city officials said.
Right now, people can obtain a building permit that lasts six months, but can renew for another six months without paying the permit fee again, Executive Director of Development Services Tim Tietjens said.
"To date, what we've done is just literally call folks," Tietjens said.
The concern arises when building permits are slapped on structures that are out of compliance with city code, District 2 Councilman Craig Brown said.
"The owner could go get a building permit to do renovations on the building, but there was never guidelines that said they had to move forward within a certain time," Brown said.
The city wants to be accommodating to people who run into problems during construction projects, but at some point, they'll have to draw the line, District 5 Councilman John Paul Listowski said.
Listowski is also owner of building company HomeLife Builders.
"When there's no work going on and it's just sitting there in a state that doesn't look good, the city needs to do something about that," Listowski said.
District 3 Councilman David Collins has, like other council members, received significant complaints from residents in his district, he said.
"My concern is dumpsters," Collins said. "They sit there forever."
Dumpsters and other construction-related materials will stay in front of homes for months or years, he said.
One building at 3627 Broadway has been sitting in various stages of construction for years, Assistant Planning Director Catherine Gorman said.
The city first issued it a permit in May 2016, she said.
"We know the dates that things were issued and if we don't have any inspections called in within a certain period of time, then they're flagged," Gorman said.
But determining which properties haven't seen work in a long time is mainly a matter of getting complaints, she said.
The owner of the Broadway property couldn't be reached Friday.
The problem of stagnant houses isn't an uncommon one in Galveston, said Robert Zahn, president of the Galveston Association of Realtors.
To some extent, houses in inactive states of construction do affect home prices, he said.
"It is hard to sell a $400,000 house in between two houses that are falling down," Zahn said.
But this is just a problem that's just part of being in Galveston, he said.
"We're such an idiosyncratic little town," Zahn said.
The city will have to develop a plan to encourage people to finish building projects, City Manager Brian Maxwell said.
"This is getting to be too much and I'm getting inundated with complaints," Maxwell said. "Once the building permit's gone, it becomes a code enforcement issue and we can go after them."
Galveston might need to develop some new policies in order to address these concerns, Tietjens said.
"Not a lot of cities are doing much about this," Tietjens said. "I think we might be setting some policy that others may be able to use."
City staff could bring a proposed new set of rules to city council for consideration as early as April.