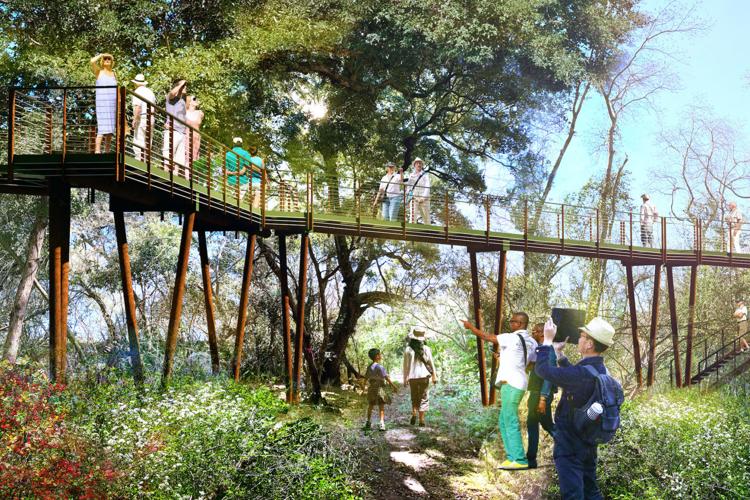 Except for the possible sighting of unusual numbers of people carrying binoculars around Galveston this week, residents likely wouldn't know there's a festival in town. FeatherFest, Galveston's annual celebration of bird life in the region, opens on Thursday for its 17th year, bringing with it nature tourists from around the country.
Some 600 people from 32 states have pre-registered and on-site registration, which normally sees a lot of people coming in from the surrounding area, opens at 4 p.m. Wednesday at FeatherFest headquarters, 4700 Broadway.
With FeatherFest, Galveston also enjoys its role as a nature tourism destination, an identity the city's Park Board and Galveston Island Nature Tourism Council have been trying to cultivate and grow.
In recent years, the idea of developing and promoting nature tourism as an essential component of Galveston's tourist economy has become more and more talked about among residents as well as at government levels. But nature tourism hasn't yet become established as a major driver of Galveston's tourist economy in the same way that, say, Mardi Gras has or the annual Biker Rally or Dickens on the Strand, officials say.
Julie Ann Brown, executive director of the Galveston Island Nature Tourism Council, is encouraged by a number of things that indicate growing commitment on the part of the city to the kind of tourism that doesn't require extra police patrols or cordoned-off streets or earplugs, she said.
FeatherFest, put on by the Galveston Island Nature Tourism Council, is the island's signature nature tourism event with more than 100 scheduled birding tours and activities over four days, led by a panel of birding experts familiar with the area and its birding treasures.
Birders are like birds, they have site fidelity, Brown said. That means they'll come back year after year for habitat and food. Galveston Island, the Bolivar Peninsula and High Island are among the first sights thousands of spring migratory birds see after crossing the Gulf of Mexico every April, and tourists will return again and again to see them drop in for a rest before flying north.
"It's remarkable how many people come back here over and over because this is where the birds come," Brown said.
Promoting nature tourism means developing it, ensuring there is sufficient community and governmental investment in its infrastructure to sustain it, tourism officials said. For Galveston, that means dedicating resources to protecting established bird habitat, said Jim Stevenson, director of the Galveston Ornithological Society, who leads birding tours around the world each year.
"To make nature tourism successful here, for one thing, you have to make birds a priority," Stevenson said. "In many cases, we've lost birds by destroying their habitat and they've moved off island."
Still, Galveston is one of the rare places in the United States where a birder might see as many as 200 bird species on a good spring day, making it a choice spot for birders seeking elusive species to add to their life lists, Stevenson said.
In recent years, Stevenson has seen more birding tourists on the island from Middle Eastern countries, especially Pakistan, and more Asian tourists traveling to Galveston and the surrounding area to look for birds, he said.
Just a ferry ride away, birding spots on the Bolivar Peninsula and at High Island extend island visitors' bird-watching range.
On Monday, Houston Audubon announced a $2.3 million nature tourism enhancement plan for its Smith Oaks Bird Sanctuary in High island, which will feature an elevated boardwalk for birders, taking them at eye level through the forest canopy and sub-canopy.
Already a prime bird-watching spot, the sanctuary will draw even more nature tourists with the feature, along with an improved visitors center, according to Houston Audubon.
"We want to promote nature tourism because it's reliant on a green infrastructure," said Richard Gibbons, an ornithologist and conservation director for Houston Audubon. "When you add this revenue stream to the mix of tourism, there's more initiative to save habitat."
Nature tourists are generally well-educated and pay attention to where in the world communities are working to preserve bird habitat, Gibbons said.
"I thing nature tourists like to reward those places that have taken steps to preserve their natural resources," Gibbons said.
Nature tourism offers an opportunity to build and diversify the local economy, Brown said.
"It builds public support for wildlife conservation," she said. "And I believe it instills pride in the community for its unique natural assets."