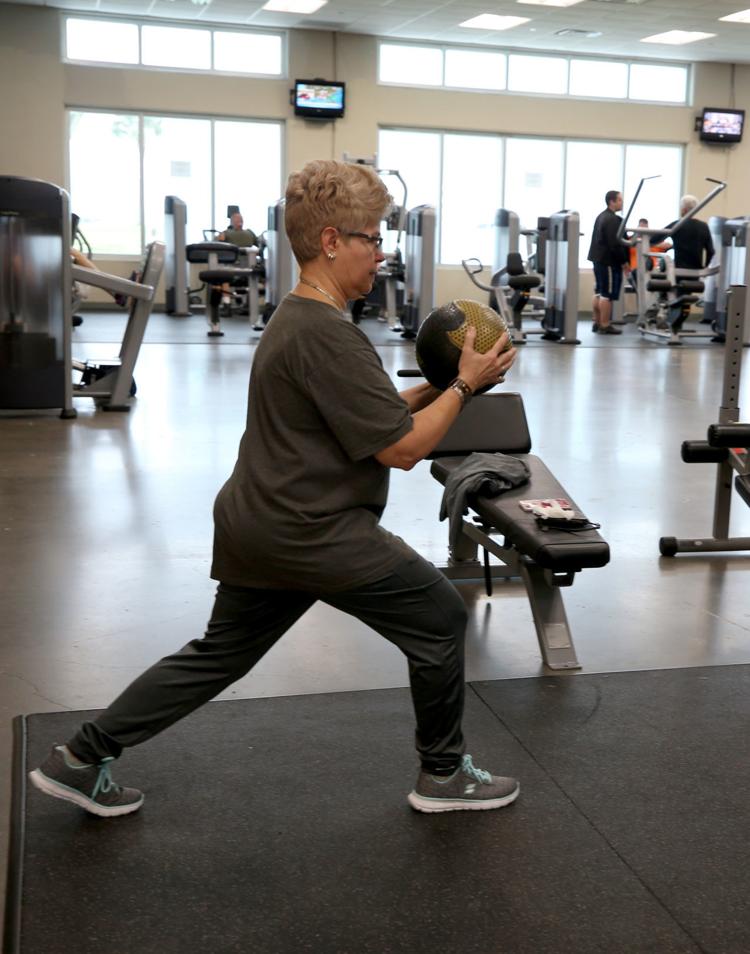 GALVESTON
A need for more money for programming and maintenance could mean new rental or admission fees at some city parks.
City parks and recreation staff members propose raising rental rates for the Menard Park band shell, increasing baseball field rental fees for some users and charging adults a $25 annual fee to enter McGuire-Dent Recreation Center, Director of Parks and Recreation Mario Rabago said.
"We're a little behind on all our maintenance to the parks, so we've got quite a bit of catching up to do," Rabago said.
Some of the money would pay for facility maintenance and some would go toward youth and senior programming, such as an archery program, that needs funding, Rabago said.
"They're in the hopper, just ready to go," Rabago said.
About 1,400 youth attendees and 5,000 adults visit McGuire-Dent, 2222 28th St., every month, according to reports.
A $25 annual fee wouldn't be a problem, but she wants a nicer facility for that, resident Vanessa Sickler said.
"I wouldn't mind paying for the gym if kids weren't interrupting me," Sickler said.
She doesn't use the gym much during the winter, Sickler, who stood bundled up in the dog park outside McGuire-Dent Monday afternoon, said.
But during the summer, she likes to focus on her fitness, she said.
The city budgeted about $2.99 million for parks and recreation spending, about 6 percent of the general fund budget, in fiscal year 2019, according to city budget. Some additional funding comes from the city Industrial Development Corp., which can be spent on capital repairs and enhancements, Rabago said.
Park equipment isn't easy to replace or maintain and there are few places in the general fund to pull from, City Manager Brian Maxwell said.
"Galveston's always been the outlier," Maxwell said. "We've always tried to do it free. But that day's coming to an end, especially if we want to maintain quality."
The city expects to bring in about $6,000 to $7,000 more each year at McGuire-Dent alone if the Galveston City Council approves the fees, Rabago said. It's hard for staff to predict how much they'll get from other programs, such as Lasker Park Community Pool birthday party rentals, he said.
"I would say that $25 a year is not a lot," District 5 Councilman John Paul Listowski said.
It isn't a lot, Rhonda Ragoni agreed.
She works out at the gym five days a week, she said. Even on a chilly Monday afternoon, she's at McGuire-Dent lifting weights.
"That's not bad," Ragoni said. "That'd be well worth it."
If the city starting charging, Ragoni hopes the gym will get a few more machines and a boxing program for kids, she said.
Aaron Rotkowski was surprised the gym was free to begin with, he said.
"I'd rather it be free, but I wouldn't mind," Rotkowski said.
He comes to McGuire-Dent regularly for the indoor basketball court and to use the workout machines, he said.
"If that made a difference for them, I wouldn't have a huge problem with it," Rotkowski said.
The city should look into offering that charge on a sliding scale for people who can't afford the fee, District 6 Councilwoman Jackie Cole said.
"It's about being able to provide physical fitness activities to people who might not otherwise be able to afford," Cole said.
District 1 Councilwoman Amy Bly agreed that people shouldn't have to pay for their physical fitness, she said.
"I have a real issue with charging people to go workout," Bly said.
A city-produced comparison shows adult annual fees between $95 and $125 in other county recreation centers, according to staff reports.
The parks department plans to bring the proposed rates to city council for a vote later this month, Rabago said.