A brief, but relatively modest cold snap brought more seasonable temperatures and rather pleasant conditions to Galveston County for the first half of this week.
In keeping with our warm, dry for most of this month, milder conditions will be in control for this weekend as brisk east to southeast winds return to our area. This will result in higher humidity levels, warmer days, and milder nights. In addition, we should see increasing clouds and a chance for some fog and a few showers beginning tomorrow night into Saturday.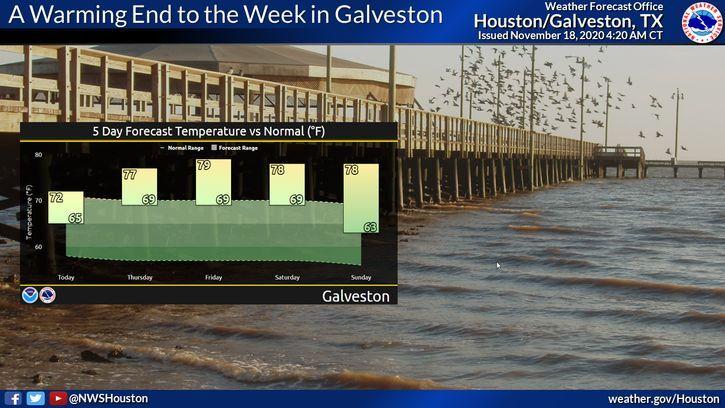 Currently temperatures for the month are running 3.9° above normal in Galveston and 4.4° above in the League City/Dickinson area. Additionally, dry weather continues to be the rule for the County, with Scholes Field in Galveston recording only a trace of rain since November 1 and League City, but 0.19", both more than 2 ½ inches less than would be expected through November 17.
A weak cold front may reach the coast before stalling on late Sunday or this coming Monday. This, again, may bring a slight chance of light showers and slightly cooler conditions to start the week.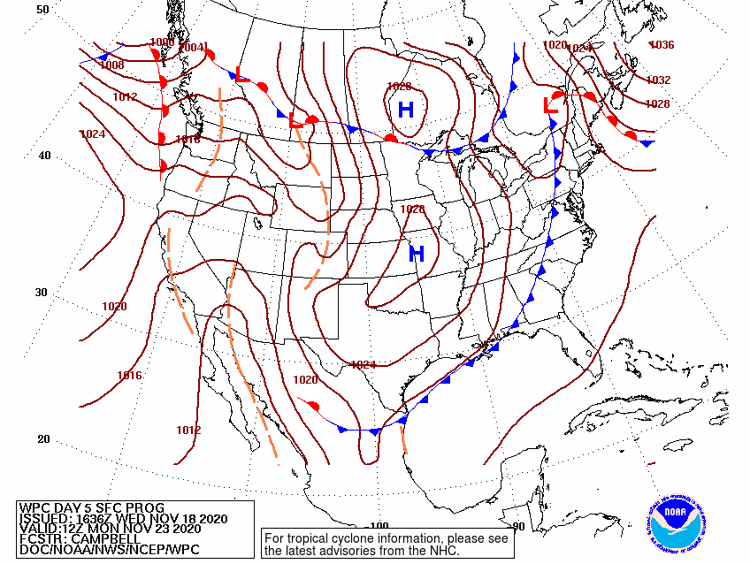 However, milder conditions should return by Wednesday and Thanksgiving Day, leading to high temperatures in the 70's for the Holiday, along with some fog, cloudy to partly cloudy conditions and another slight chance of showers.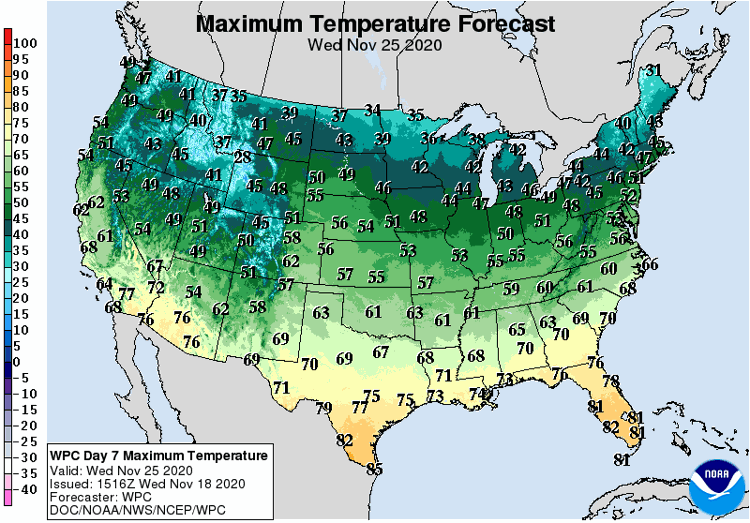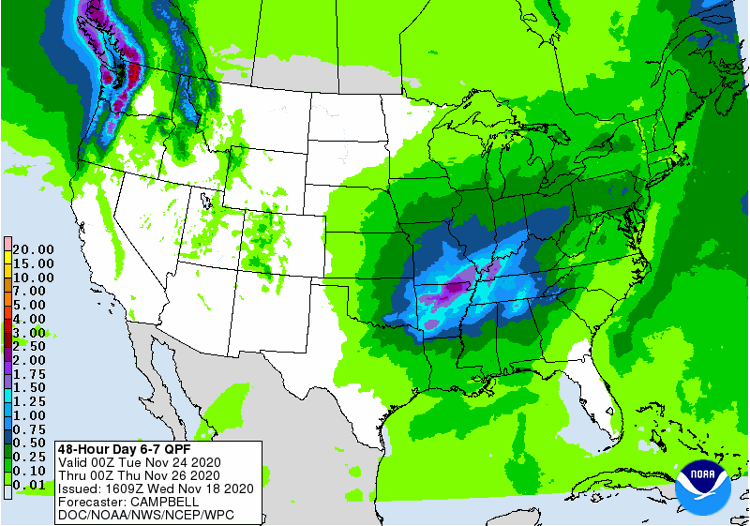 If you prefer more traditional Thanksgiving weather, another cold front should reach the coast by Friday or Saturday following Thanksgiving, according to the intermediate range models. While not particularly frigid, it should be sufficient to bring temperatures back to more normal late November conditions.
Still, the overall outlook through the end of the month calls for the area to experience warmer than average temperatures with only modest amounts of rainfall, most likely making November 2020 one of the warmest and driest ever in the County.