A cold front currently moving across east-central Texas should push off the coast by this evening, leading to cool, sunny conditions on Saturday and Sunday.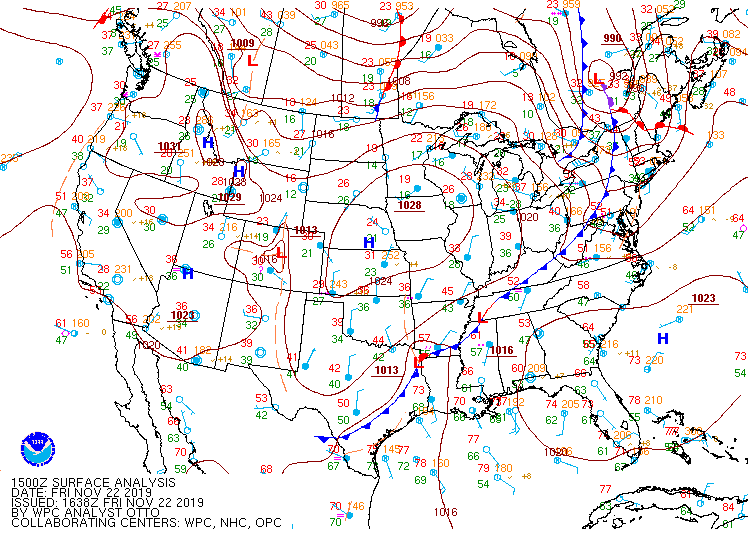 Showers that have dampened much of Galveston County ahead of this front should move out of the area later today and tonight, leaving light to moderate amounts of precipitation in their wake.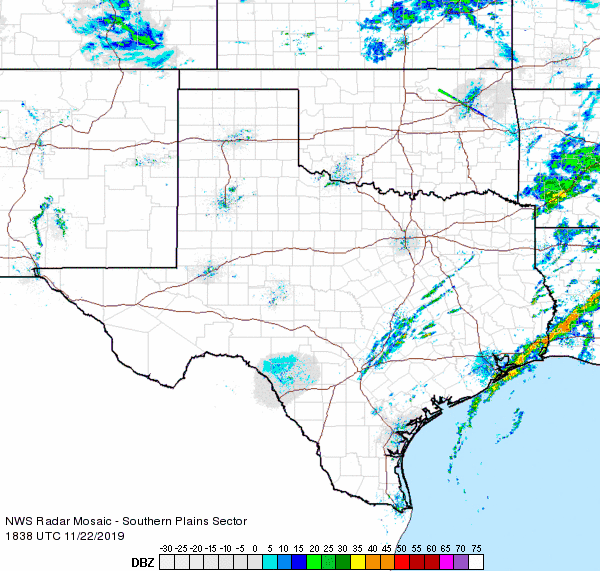 Looking further ahead, the longer term trend will be for unseasonably mild conditions through next week into early December.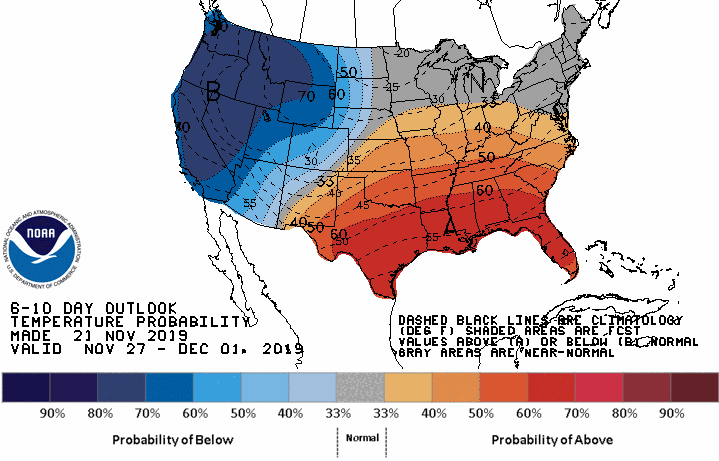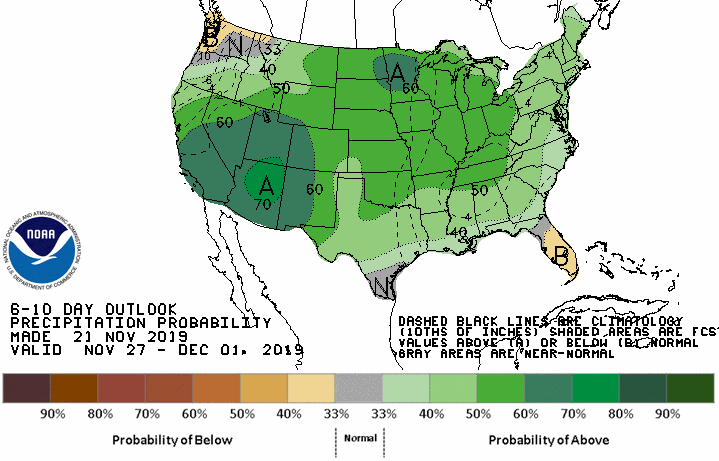 While a weak cold front may reach the coast by the middle of this next week, it is expected to stall and have minimal impact on temperatures for Thanksgiving and the weekend, with maximum temperatures in the 70's likely for much of the week.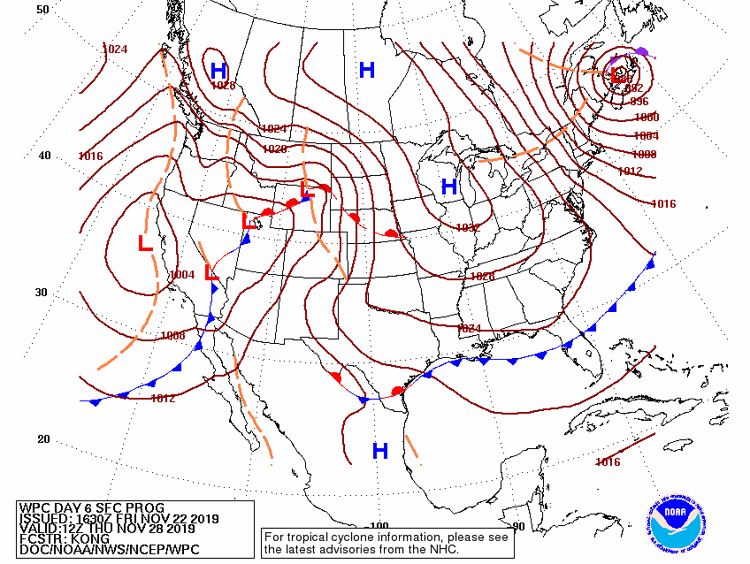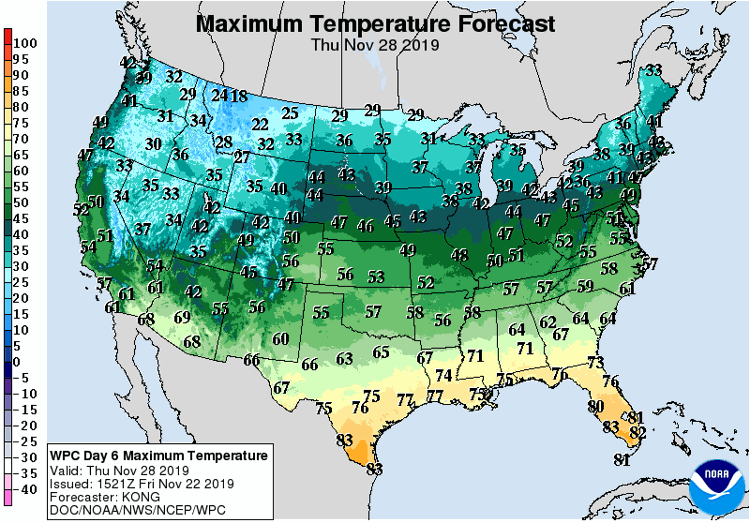 What is uncertain is how wet the Holiday period will be locally. At the upper-levels, Southeast Texas will find itself sandwiched between high pressure to the east and a deep upper-level low and associated trough to the west. This should keep fairly high moisture levels at the surface, while southwest winds persist at the upper-levels. Weak disturbances moving northeastward in this upper-level low will keep the possibility of cloudy, showery weather through next weekend.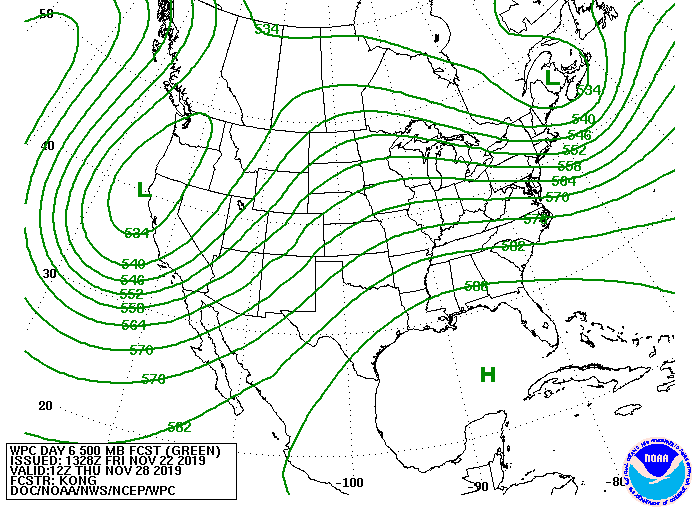 Fortunately, rainfall amounts are not currently expected to be excessive in our area over the Holiday. However, heavier precipitation to our north and west may complicate things for those traveling to Dallas-Fort Worth and/or Austin, San Antonio and the Hill Country.