The 10 a.m. Hurricane Advisory is in with a few changes based upon this morning's observations and information from aircraft reconnaissance. For starters, Hanna continues to slowly intensify and is expected to make landfall a little south of Corpus Christi early Saturday evening.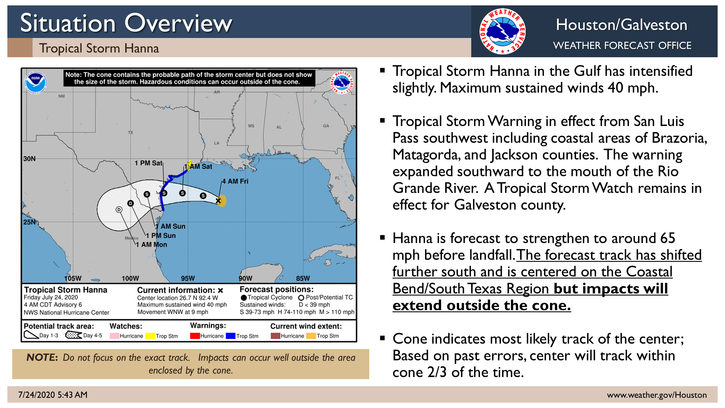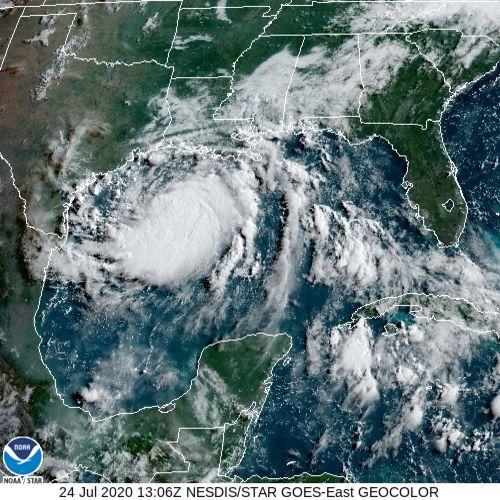 At 10:00 a.m., CDT, Tropical Storm Hanna was centered near 27.2 N and 93.2 W, or about 260 miles west of Corpus Christi. Sustained winds were 45-mph with central barometric pressure of 1000 MB (29.53"). Hanna was moving west-northwest at 9-mph with a gradual shift to the west and west-southwest over the coming 24-48 hours.
With this track, the main impact locally will be the possibility of heavy rains and a slight chance of flash flooding. Periods of rain should set in later today and could persist through Sunday as deeper moisture on the backside of the system flows into Southeast Texas. The rains will be accompanied by brief heavy downpours and fitful, bursts of wind that can obscure visibility while driving.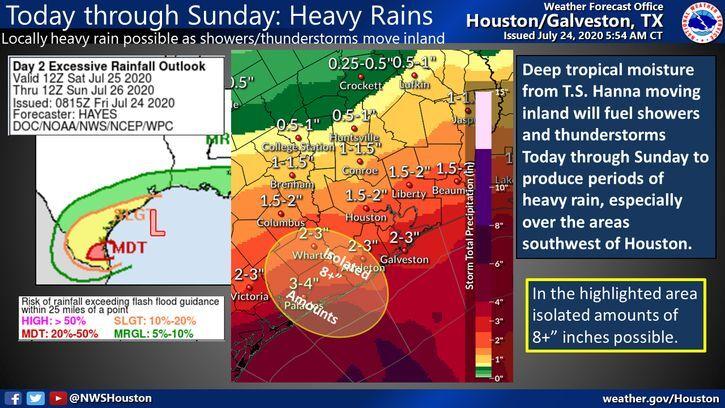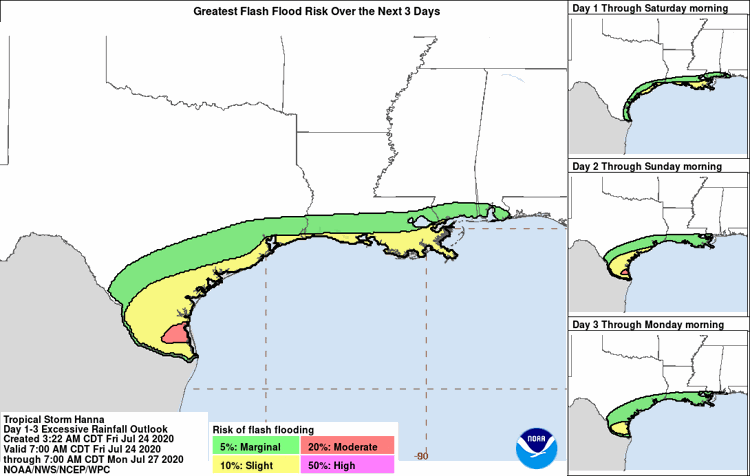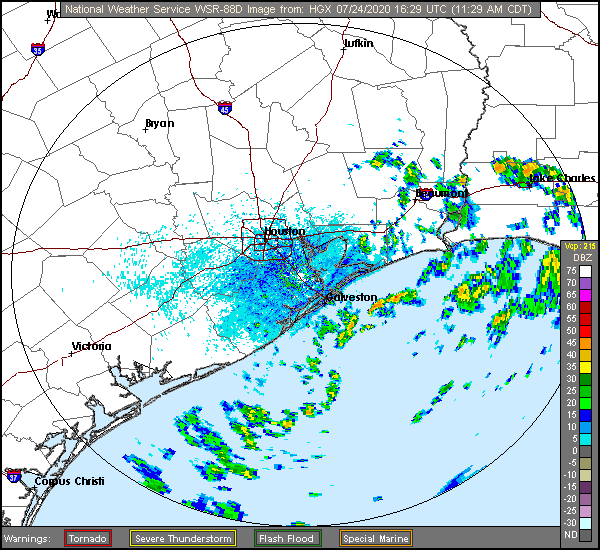 A secondary impact will be minor surge flooding (with tides running 1-3 feet above expected levels over parts of Galveston Bay and the Upper-Texas coast). Already today, we have seen tides running 1 to 1 ½ feet above expected levels at Pier 21 and nearly 2 feet at San Luis Pass.
• San Luis Pass Tides & Currents
In addition, the rough surf and dangerous rip currents pose a threat through this weekend to those venturing into Gulf waters. So please be aware of this if you are planning to go to the beach.
Overall, the trends are good for Galveston County with this storm compared to what we might be seeing if the storm took a more northerly path. Still, tropical systems can be unpredictable and strong storms can develop quite far from the center of the circulation, so it will be important to monitor the latest updates from the National Hurricane Center and the local Houston-Galveston NWS office.