Invest 97 has been upgraded to Tropical Depression #14 in the Caribbean Sea and a Tropical Storm Watch has been issued for much of the Honduran coast. Initial forecasts suggest that this storm could approach the upper-Texas coast as early as Tuesday although considerable uncertainty persists about its ultimate track.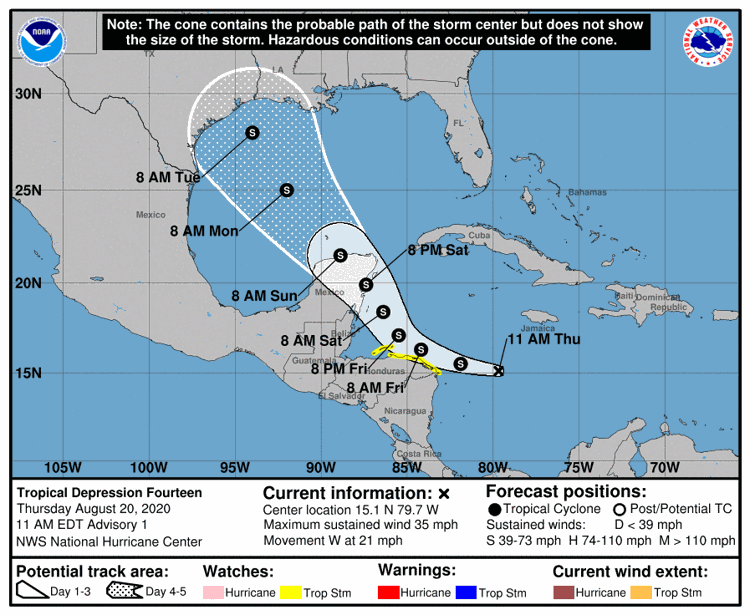 Much uncertainty also persists regarding potential development and intensification. The storm is expected to cross the Yucatan on Saturday, possibly weakening before emerging in the Gulf of Mexico. In addition, an expected increase in wind shear over the Gulf of Mexico could hamper organization and intensification some. Nevertheless, initial intensification estimates by the National Hurricane Center suggest a tropical storm with 60-mph sustained winds in five days.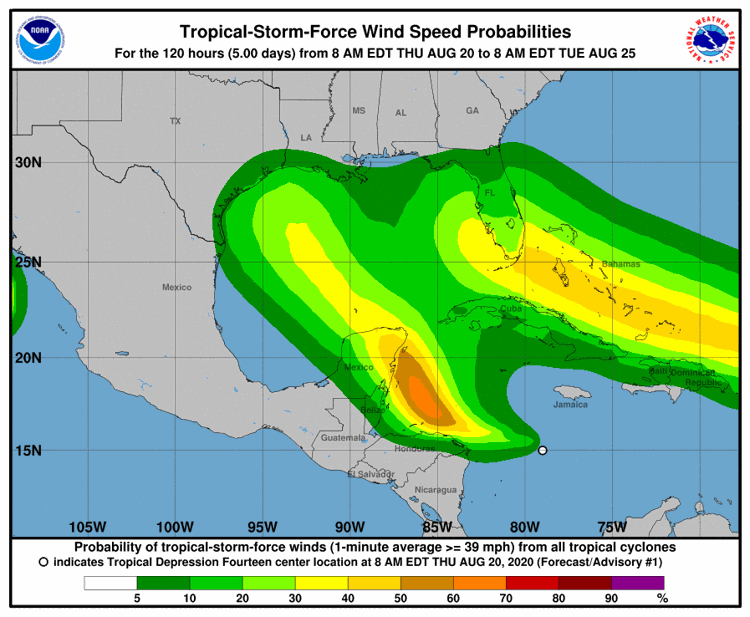 The current model array for this storm shows a fairly wide spread of possible tracks, but the consensus is close to the initial projected track from the National Hurricane Center.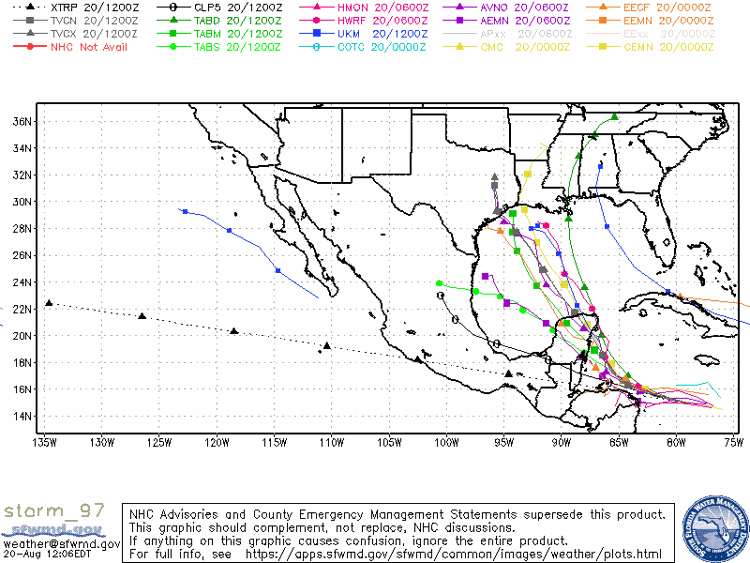 Nevertheless, given the projected path, this storm will need to be watched closely over the weekend and as we begin the new week. The Houston-Galveston National Weather Service will be issuing local impact statements, if and when, the storm heads towards the Texas coast. In addition, the National Hurricane Center will be issuing ongoing advisories on the storm.
Meanwhile, as though T.D.#14 is not enough, Tropical Depression #13 is likely to upgraded to Tropical Storm Laura later today, with a possibility that it could move into the eastern Gulf of Mexico as a hurricane.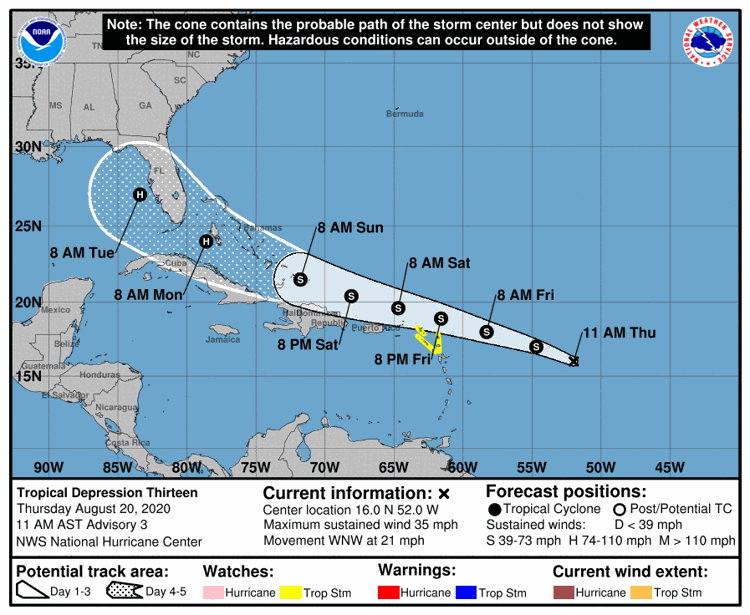 In other words, plenty of activity in the Tropics to monitor as we move into late August! I will provide additional updates as warranted.