What can we learn from the 4 pm Advisory from the National Hurricane Center and the local update from the Houston-Galveston Weather Service Office?
First, and perhaps more important locally, the projected path continues to suggest landfall near or just a little east of Sabine Pass. While we will have definite impacts locally, the forecast track continues to keep us west of the eye. At 4 p.m., Hurricane Laura was moving just slight north of northwest (320°) at 15 mph. At that time, sustained winds were 145-mph and a central pressure of 947 MB (27.97"). Winds are projected to reach 150-mph sometime before landfall.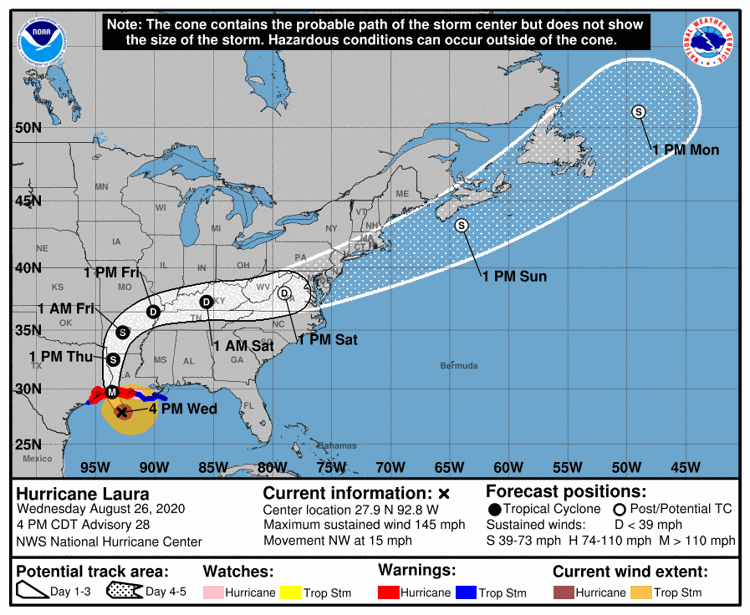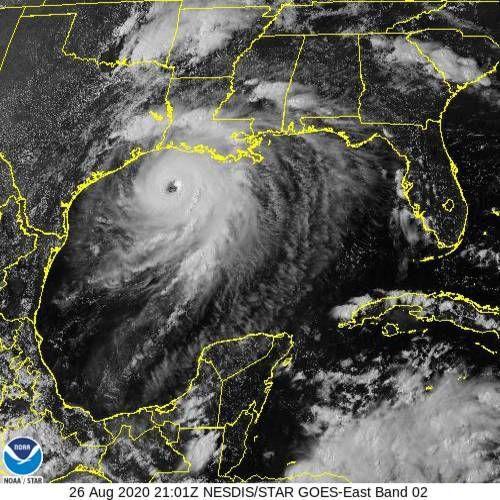 Of significance locally is the fact that the storm's direction has shifted slightly more to the north over what is was three hours earlier. It reinforces the belief that landfall will be off to our east. It is also consistent with the expected turn to the north-northwest and north as it nears the coast and moves around the westward extend of a mid-level high pressure ridge over the Southeastern U.S. If this continues through the evening, then the Galveston area will be spared the worst impacts from a catastrophic hurricane.
There will be impacts locally, however, with impacts increasing steadily as you move northeast from Galveston Island and Galveston Bay. Currently the National Hurricane Center gives Galveston an 86% chance of seeing sustained winds (one minute duration or longer) of 39-mph or higher during the course of the storm, a 28% chance of 58-mph winds, and a 6% chance of sustained winds of 74-mph or greater. By contrast, High Island's numbers are: 98% chance of 39-mph, 72% chance of 58-mph or higher and a 25% chance of 74-mph or greater winds and Port Arthur's are: 99% for 39-mph or higher, 91% chance of 58-mph and a 60% chance of 74-mph plus.
So, while gusty winds of tropical storm force with a chance of hurricane force gusts will persist through tonight in Galveston and along Galveston Bay. There may be some wind damage, but certainly nothing compared to what areas to our east will see. The highest winds will likely occur in passing rain bands or squalls tonight.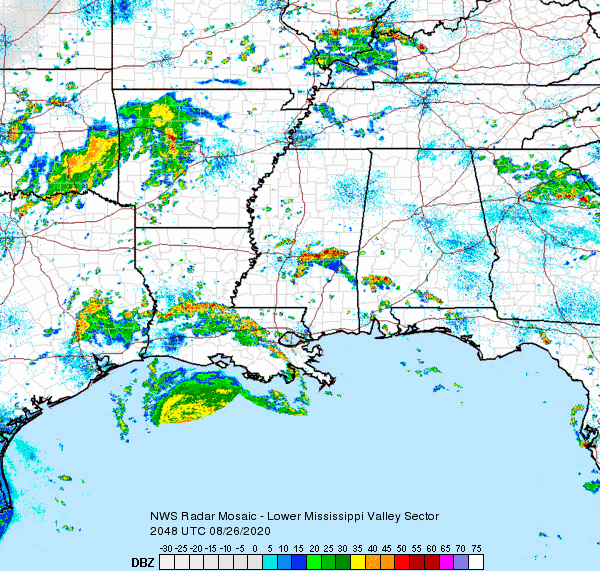 Another local impact will be high tides and storm surge expected in the 2-4 feet range for Galveston Island and much of Galveston Bay. However, storm surge will quickly rise to the 6-9 feet and higher on the Bolivar Peninsula and eastward. Currently, tide levels are running 3 feet above normal around Galveston and parts of the Bay.
• Hurricane Laura Local Statement Advisory Number 28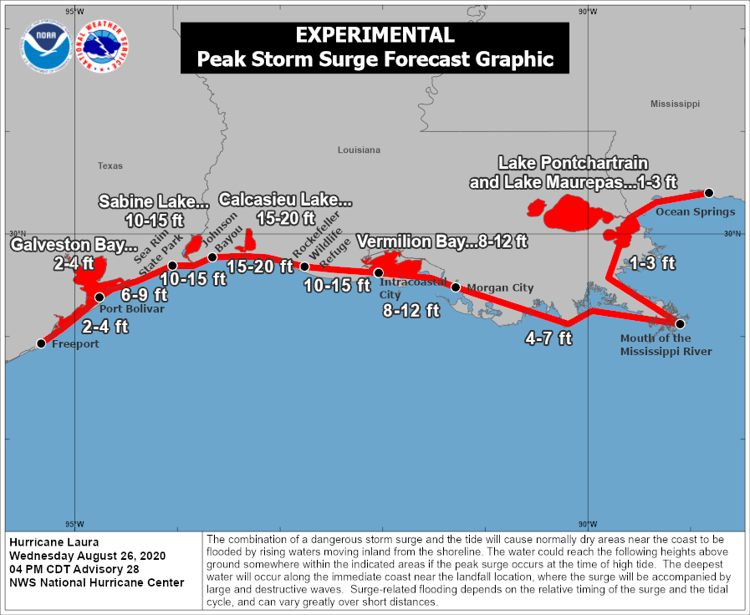 Overall, it doesn't appear to be the worst case scenario for Galveston County, however, you would not have to travel far to reach locales that may be facing catastrophic damage from wind, surge, rain and even tornadoes. Our hearts go out for whomever ends up in the direct path of a dangerous Laura.