With the development of Tropical Storm Theta, the 2020 Hurricane Season is now the busiest of record with a total 29 named storms, 12 hurricanes and 5 major hurricanes.
At this moment, Hurricane Eta is threatening Florida with storm surge potential, heavy rain, and possible hurricane force winds. At 10 am, EST, Eta was located about 145-miles south-southwest of Tampa, Florida. At that time, Eta was moving north-northeast at 10-mph with sustained winds of 75-mph.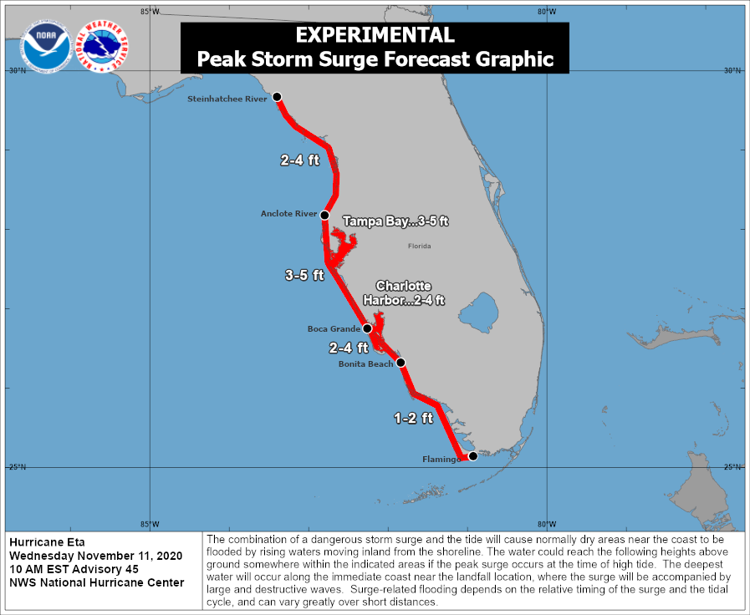 Of perhaps even greater concern for human life and property is a disturbance in the Caribbean Sea that is expected to eventually move into Central America, particularly impacting parts of Nicaragua and Honduras, already reeling from the effects of Hurricane Eta there. While wind may not be as much of a factor with this system, expected torrential rainfall has the potential to add to an already ongoing disaster there.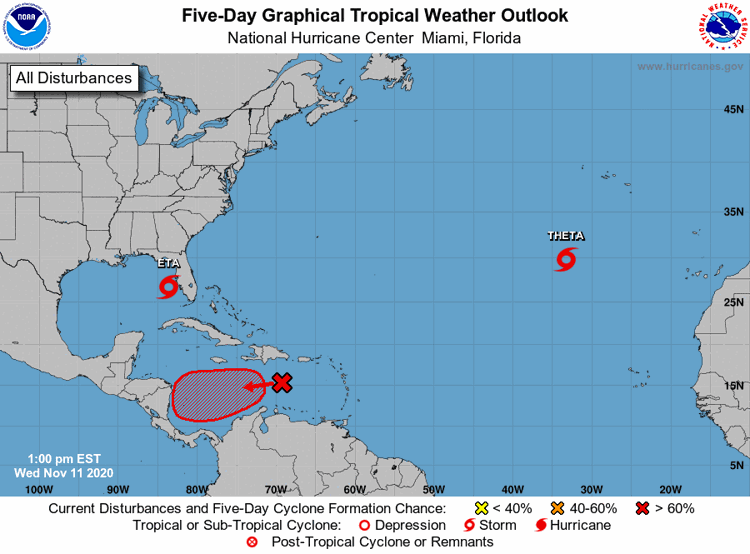 Meanwhile, locally, hurricane season is rapidly drawing to a close for the Upper-Texas coast, based on both climatology and current weather patterns over the United States. Patchy fog the past few day, however, is a reminder that we are moving into what many locals refer to as "fog season". The upper-Texas coast roughly averages 35-40 days of heavy fog (defined as visibility of ¼ mile or less) a year. The bulk of this occurs from late October through early April as cooling shelf waters near the coast provide an ideal environment for sea fog. In addition, fog also becomes more common over inland areas of Southeast Texas and Galveston County as moisture condenses near the ground on cool, clear nights.
• Sea Fog on the Texas Gulf Coast
Finally, it appears that November 2020 is destined to be warmer and drier than normal in our area. Through first third of this month, both the Scholes Field reporting station in Galveston and the League City/Dickinson National Weather Service office have received only a trace of rain respectively. Average temperatures are running 2.4° above normal in Galveston and 2.8° in League City.
A weak cold front did bring a wind shift overnight, with somewhat lower humidity levels and slightly cooler temperatures to the County. This will be short-lived. Another cold front due to reach the coast late Sunday will have enough of a punch to bring temperatures near to slightly below normal for the beginning of next week.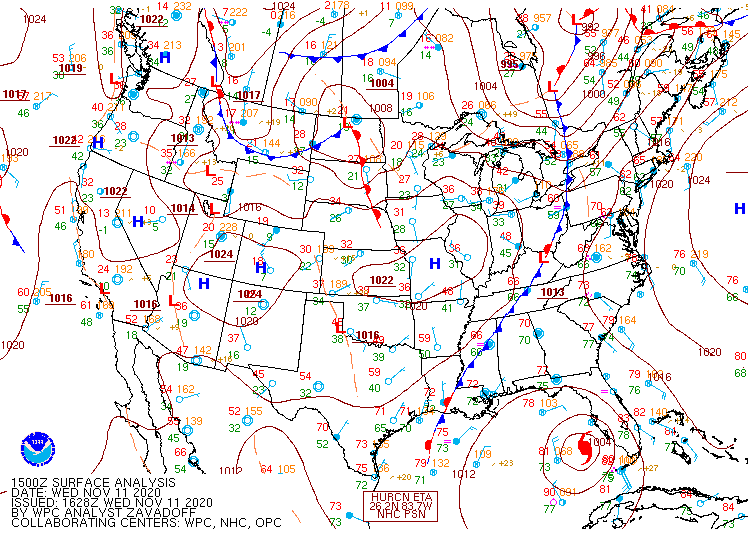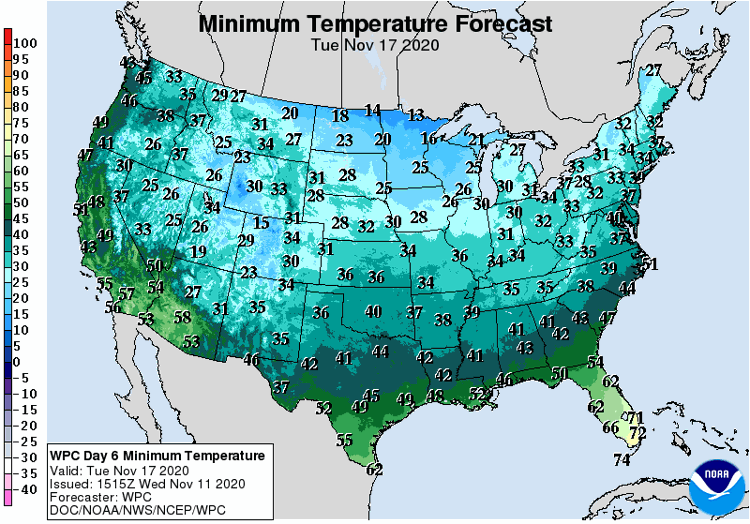 Still, the long-term outlook is for mostly dry, mild to warm conditions to prevail through at least the next two weeks.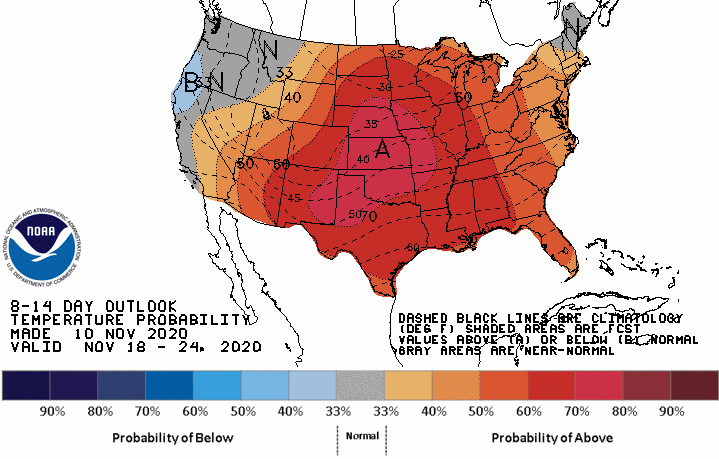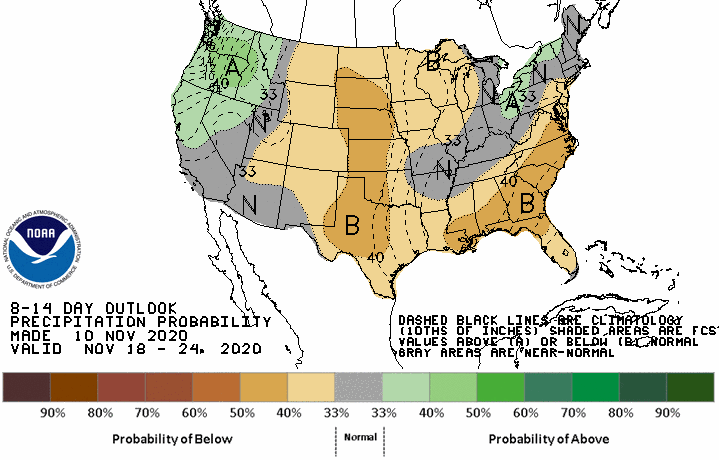 Certainly, I am not complaining about our rather pleasant weather. I have been enjoying it in fact. But, I certainly wouldn't mind some real autumn weather for Thanksgiving Holiday!