A Tornado Watch is in effect for Southeast Texas and Galveston County until 4 pm today.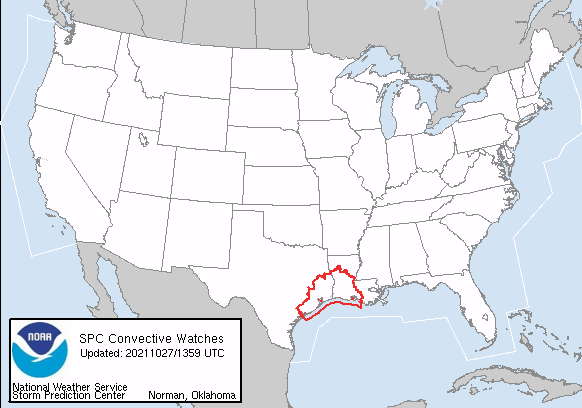 At 8:45 a.m., a strong line of thunderstorms, in advance of a low-pressure trough and a cold front, was moving steadily eastward and should reach the Galveston area in two to three hours.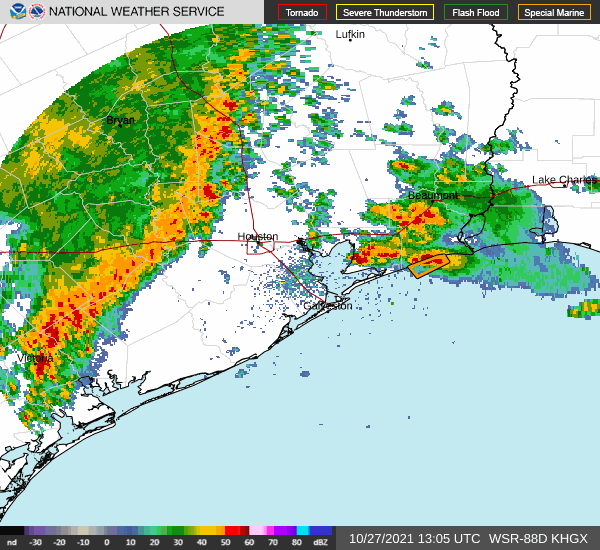 The line will bring brief heavy downpours as well as gusty winds as it moves across the county. Pay attention to any local announcements as this squall line moves into our area.
The good news is that sunny, though windy, and cooler weather will move in tonight and tomorrow as the front pushes through the area and offshore. Wind advisories and Small Craft Advisories may be required from tonight through Thursday as strong north and northwest winds prevail behind the front.