It will come as no surprise to most that last month brought the 2nd hottest August ever to the Island (exceeded only by 2011 with records going back to 1871. In fact, all the top ten have occurred since 1995. The monthly August average in Galveston was 87.8°, which was 2.8° above long-term norms. League City's average last month was 85.6°, which was 4.5° above normal for the month. So far, September has kept pace with the average temperature in League City running 4.2° above what would be expected and Galveston coming in with a 4.0° above normal mean.
I have had a number of people ask me when we can expect some relief. Unfortunately, I cannot provide much in the way of hope. No viable cold fronts are in sight for the next week or two and rain chances only increase marginally early next week as a weakness develops between high pressure to the west and to the east, promoting a better inflow of Gulf moisture. This may be aided by a weak upper-level trough drifting in from the east, but the seven day precipitation outlook doesn't seem overly optimistic overall.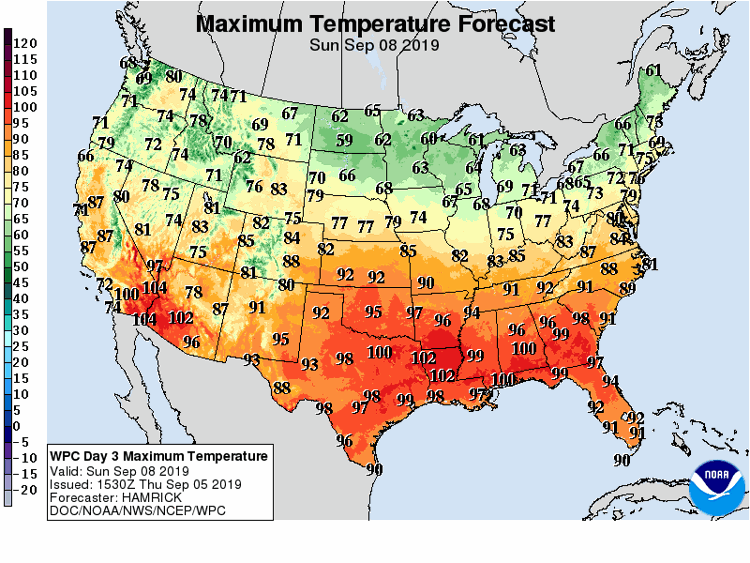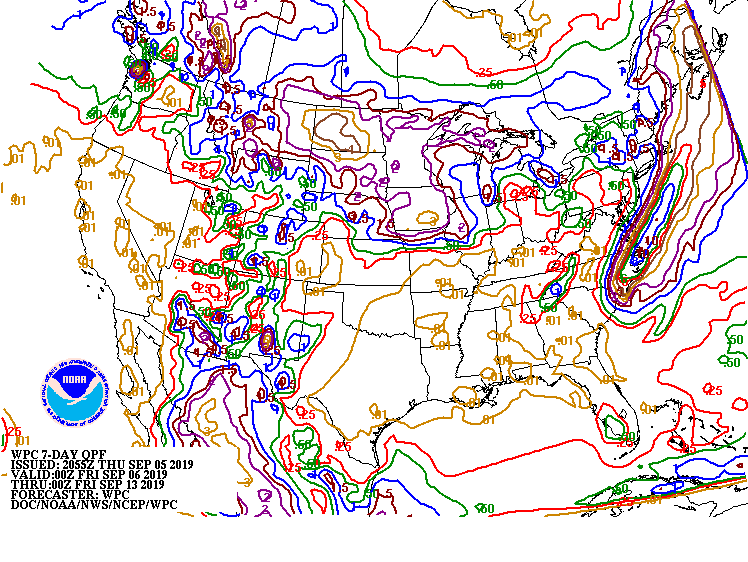 Meanwhile, the Tropical Atlantic Basin remains fairly active, with one hurricane (Dorian) still causing havoc from Georgia to North Carolina and one Tropical Storm (Gabrielle) in the remote central Atlantic. Three other areas of interest, however, have popped up of late. Two only have slight chances for development, but one (Disturbance #3) coming off the African coast has a 60% chance for development over the next five days as it tracks west.
Although far out in time and space, I do have some concerns about this last disturbance as some models suggest that it could move west into the Caribbean, either as an organized tropical system or as a tropical wave. There is a possibility that high pressure over the Southeastern U.S. a week or more down the road could encourage a more westward path than we have seen of late.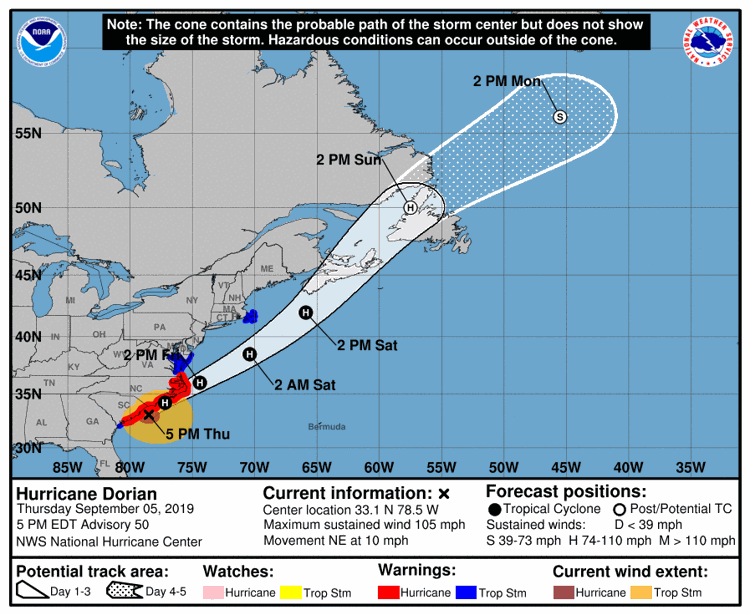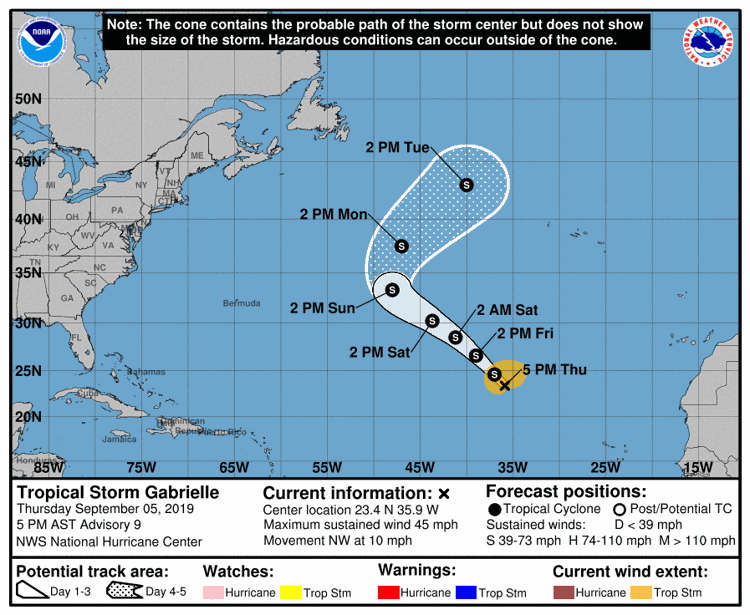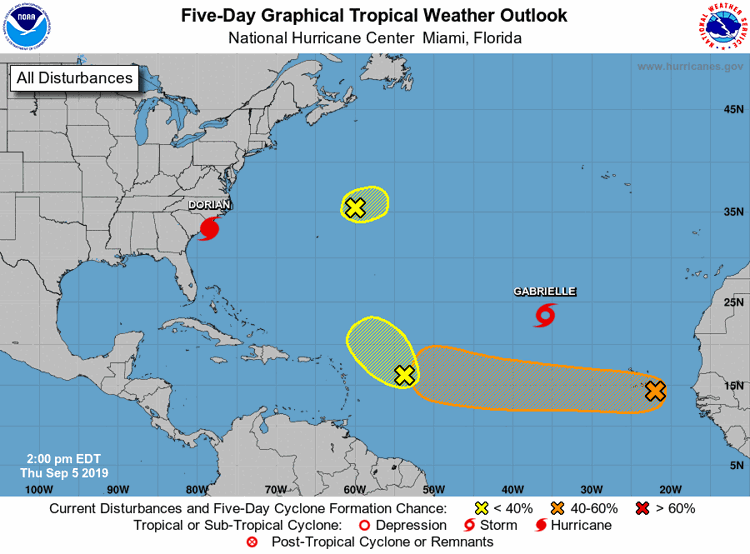 Fortunately we will have plenty of time to watch this system to see if it might present any kind of threat to the Gulf of Mexico. Still, the far eastern Atlantic will continue to be active for the foreseeable future.