Our changeable weather pattern will continue for the next week. After our brief cool-down, milder temperatures, along with partly cloudy to cloudy and showery weather will dominate our weather into this coming weekend.
High temperatures should climb into the high 70's by tomorrow and Friday as brisk southerly surface winds and southwest winds aloft bring higher moisture levels out of Southeast Texas ahead of a fairly robust cold front due to reach the coast by Saturday.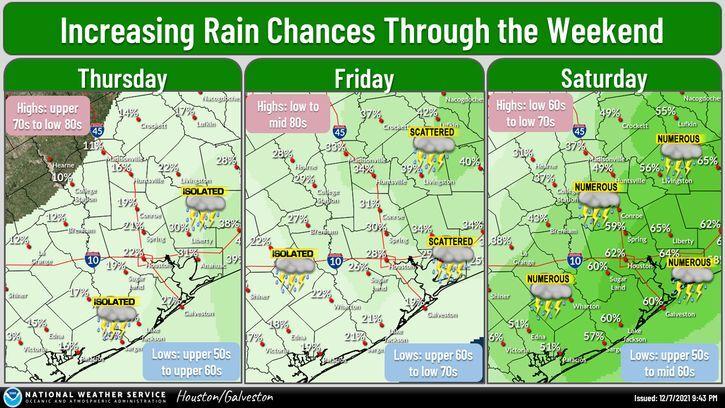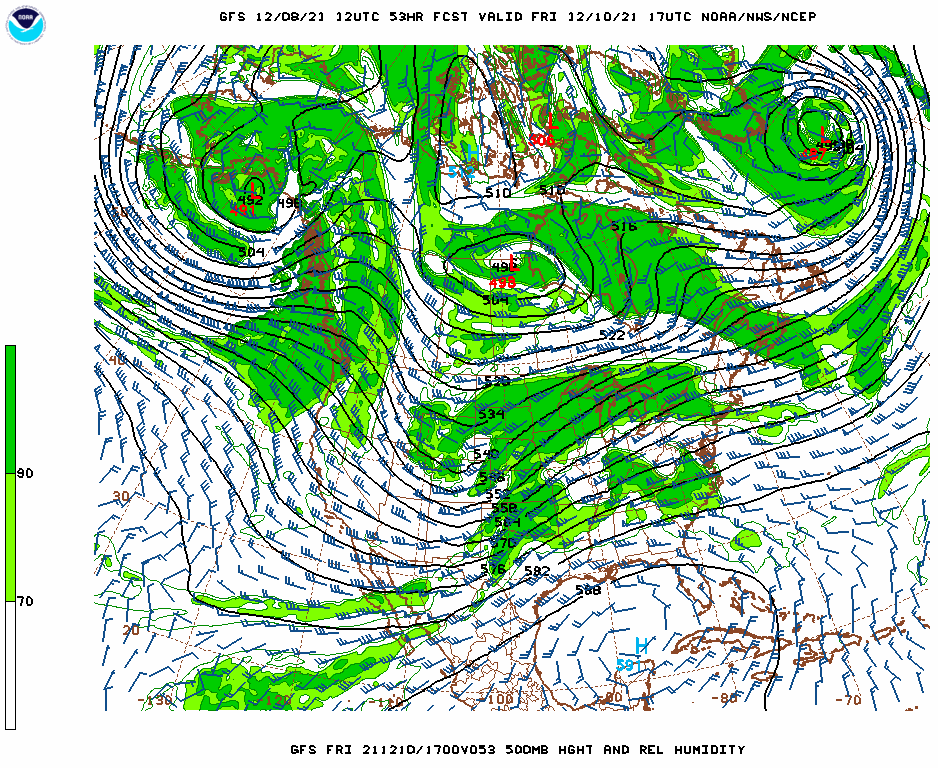 Rainfall amounts through tomorrow and with the frontal passage should be relatively modest locally with only isolated areas receiving more than an inch.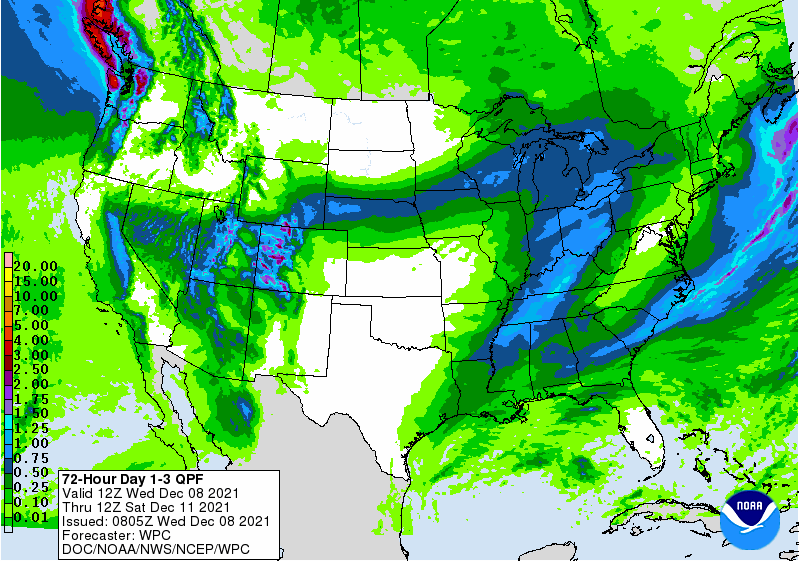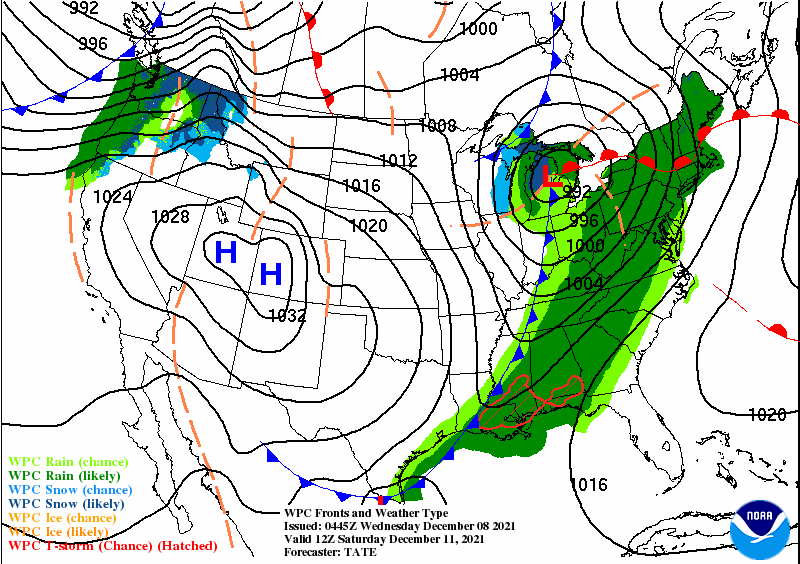 The front is expected to bring the coolest temperatures so far this fall to Galveston County and this brings us to our back story.
Initially forecast models were projecting minimum temperatures in the 40's across Galveston County including Galveston Island. More recent forecast model runs, however, have backed off some on the degree of cooling and the latest National Weather Service forecast is calling for a low of 50° on Galveston Island Saturday morning. So far this autumn, the lowest temperature officially recorded on the Island has been 52° on November 26 (contrasted with 42° in League City and 43° in Pearland). As of today, this results in the second latest fall temperature lower than 50° on the Island since observations began in 1871.
However, if the temperature fails to dip below 50° on the Island as currently predicted, then there will be a good chance that 2021 will go into the record books with the latest sub-50° autumn temperature ever observed. Currently that record belongs to 1998 when the first sub-50° temperature occurred on December 15, 1998.
With a quick warm-up in store after this next cold front with mild southerly winds and high pressure quickly returning in the wake of Saturday's frontal passage milder conditions should prevail locally next week.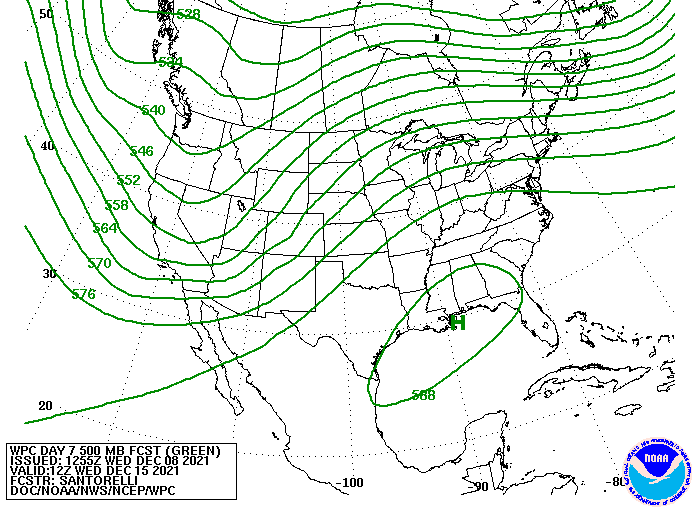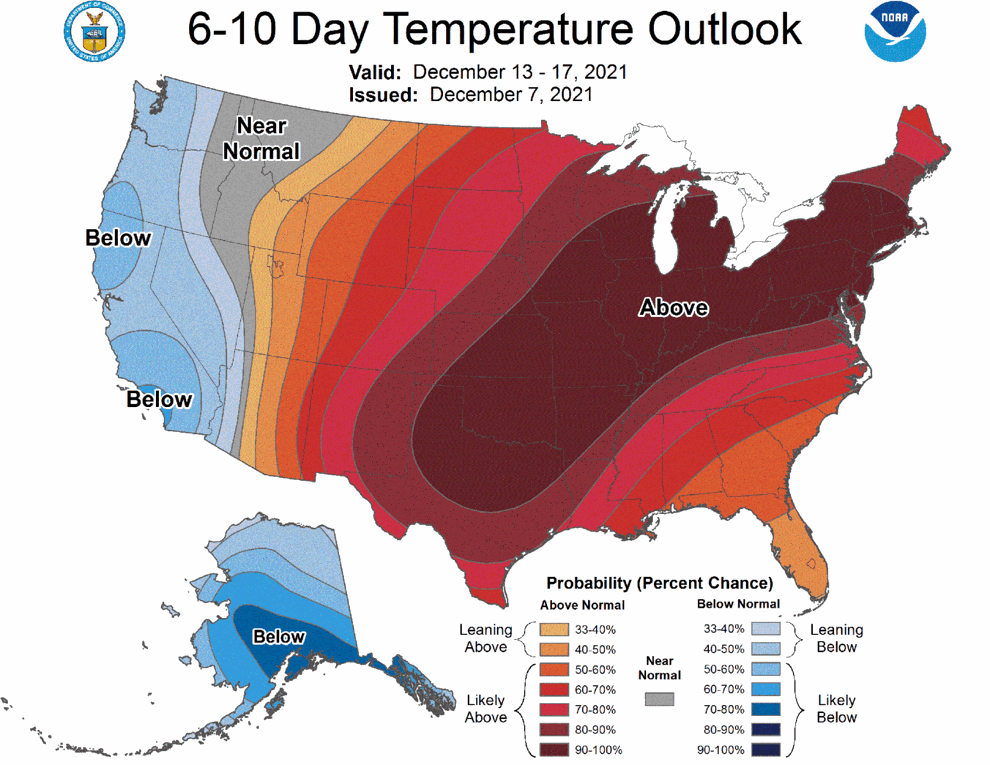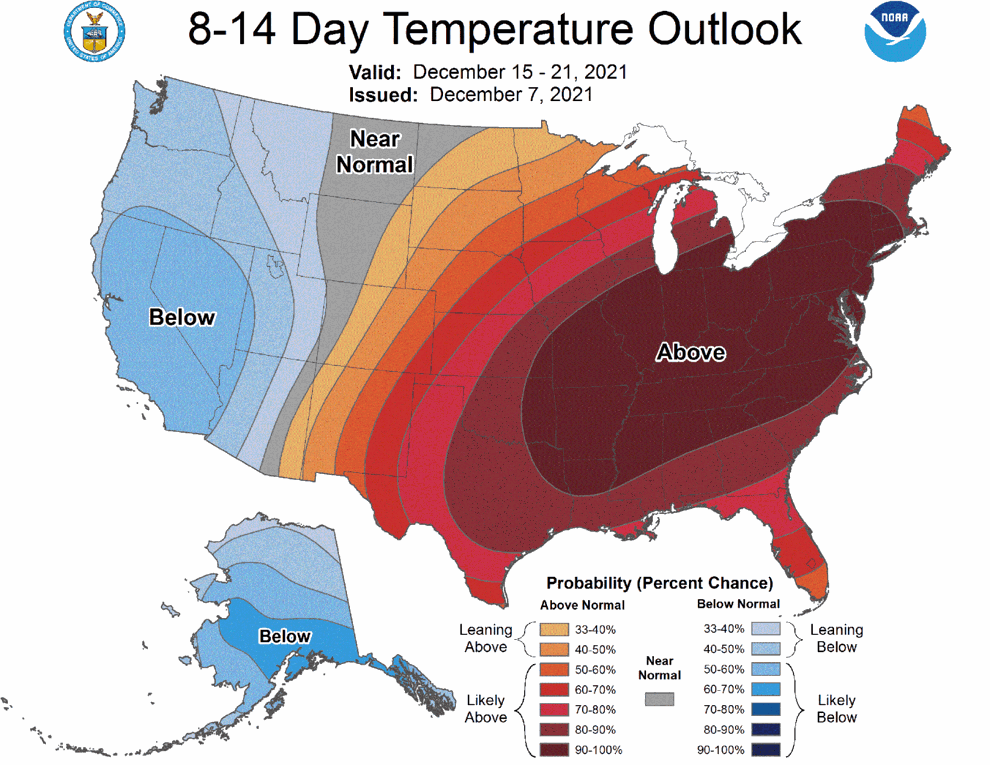 So, with warmer than normal conditions likely to linger for the next two weeks, we may indeed break the all-time record for the latest arrival of sub-50° temperatures at the coast!