I have had some gardeners ask about our prospects for a "real" rain anytime soon. Galveston has received only 0.81" of precipitation since January 1 (3.5 inches less than would be expected through February 3). League City has had a little more rain over that period of time, but the 1.99" recorded is still 2.75" less than normal.
A combination of light showers, fog, drizzle and mist combined with the relatively low evaporation rates this time of year, have kept things from getting too dry, Nevertheless, the results of our scarce precipitation are becoming noticeable.
Although we should have a chance of some light rain Thursday night ahead of a cold front and another shot a light rain again this weekend with another cold front moving in, overall amounts are expected to be quite light. Total precipitation amounts over the next seven days are expected to average less than 0.25" overall.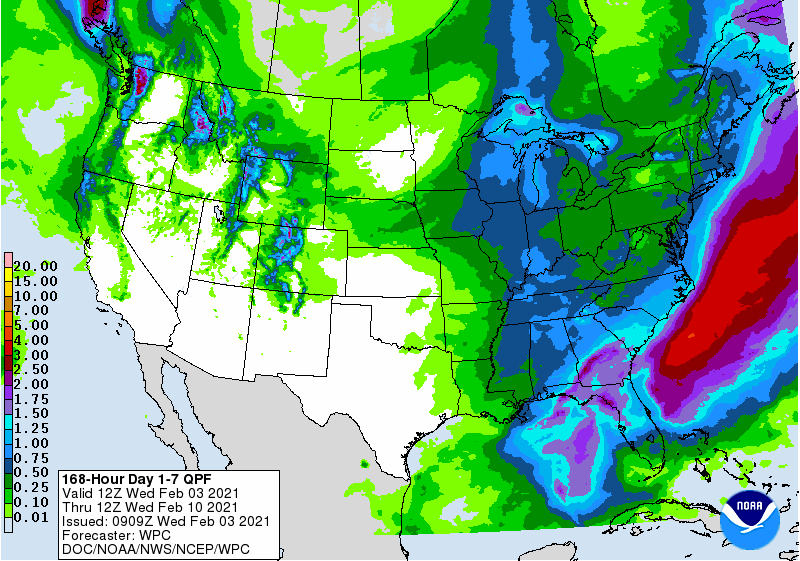 The temperature lookout for the next two weeks is somewhat more interesting and challenging. A brief warmup today will be negated by the passage of another cold front late Thursday night and early Friday. A strong reinforcing push of cold air should reach the coast by this coming Saturday and Sunday.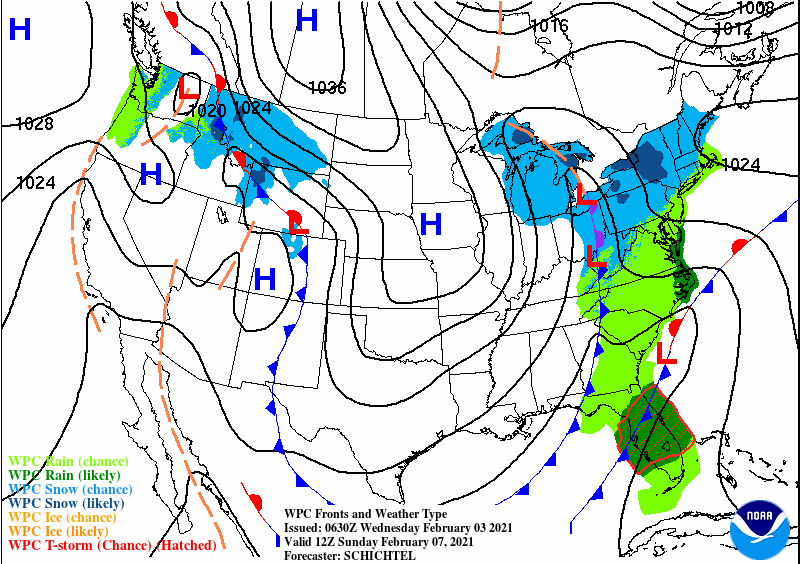 This may set the stage for a cold spell next week lasting well into the second weekend of February. If we are to believe the GFS and European models, we could see the coldest weather of the season around Friday, February 12 and Saturday, February 13. While forecasts that far out tend to be speculative, there will be plenty of cold air building up from western Canada into the Plains by that time.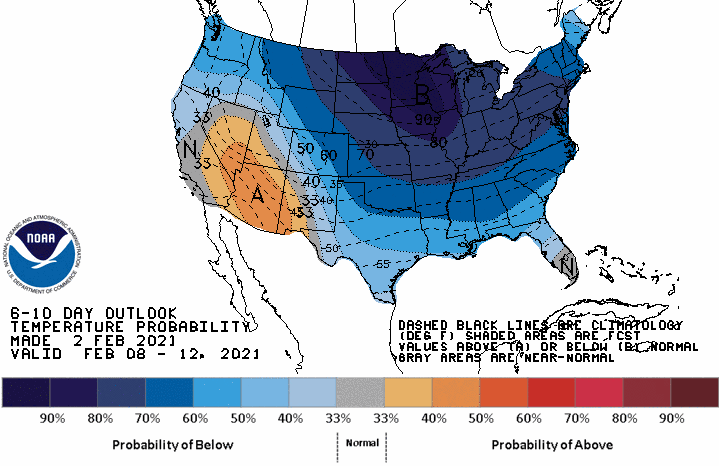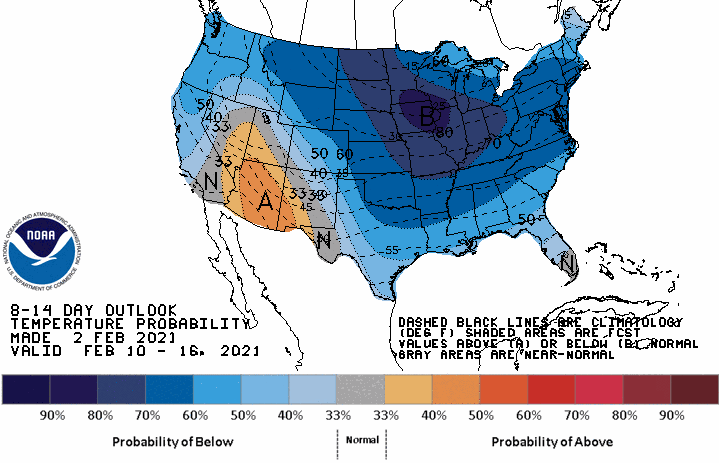 In other words, it may be premature to put away our winter clothes yet!