Hurricane Delta has intensified to a Category 2 storm with 100 mph sustained winds and is expected to become a major (Category 3) hurricane with 115 mph winds within 24 hours as it continues its projected path towards southwest Louisiana. Accordingly, Tropical Storm and Coastal Flood Warnings have been issued for Galveston Island and areas of the county adjacent to or near the bays.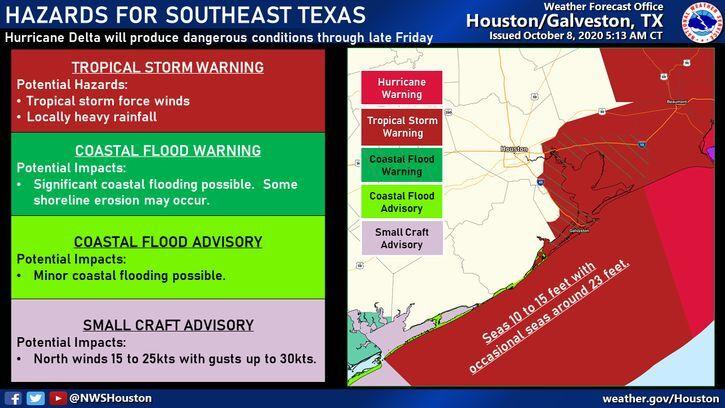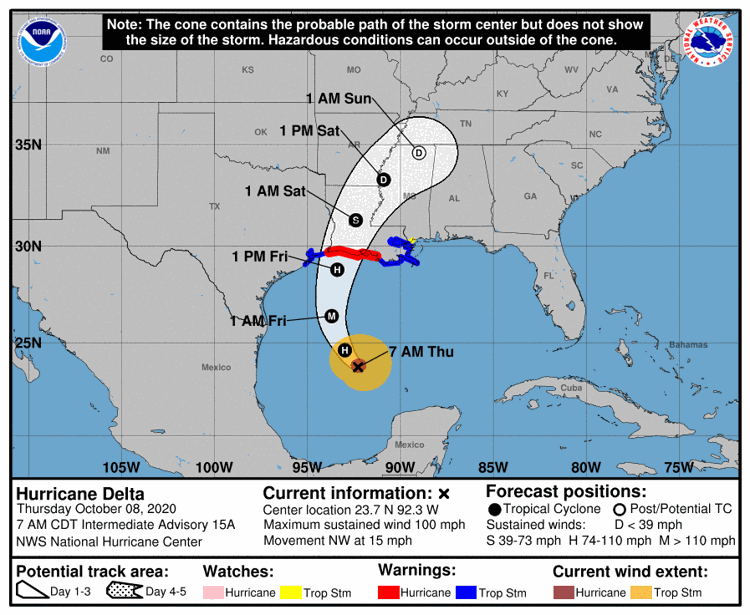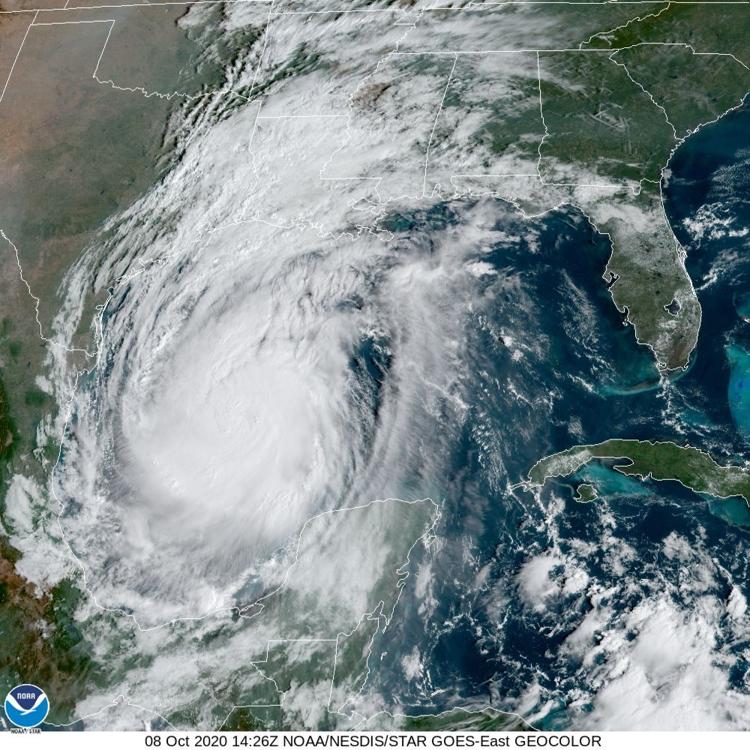 • Hurricane Delta Public Advisory
This means sustained winds of 39 mph and higher are likely by early tomorrow. In addition, tide levels of 1-3 feet will be common with 4 feet or higher possible in some locales. Currently, tides are running about 1 foot above expected levels.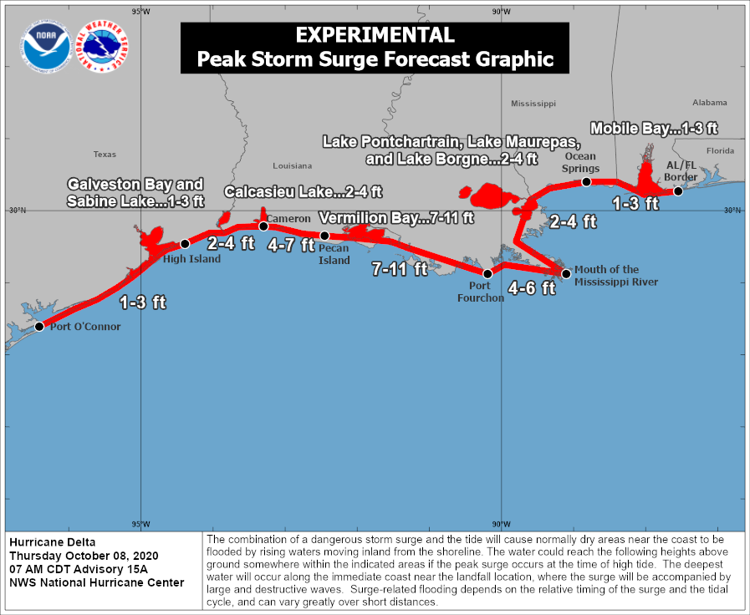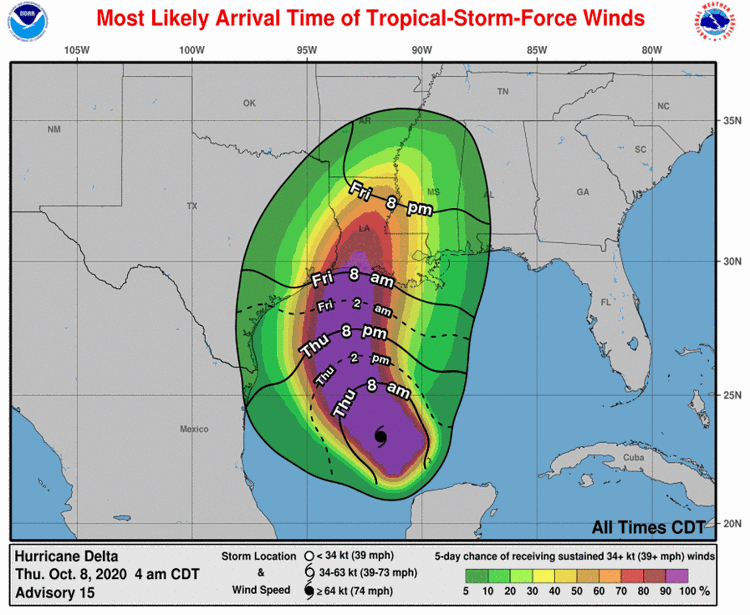 At 7 a.m. CDT, Hurricane Delta was near 23.7 N and 92.3 W, or about 425 miles south of Cameron, Louisiana. Delta was moving northwestward at 15 mph with a barometric pressure of 970 MB (28.64"). While landfall is still expected on the southwest Louisiana coast, the projected path will bring the center about 90 miles east of Galveston at its closest approach early tomorrow morning. With this path, 1-3 inches of rain are now possible over eastern parts of the county and Galveston Island.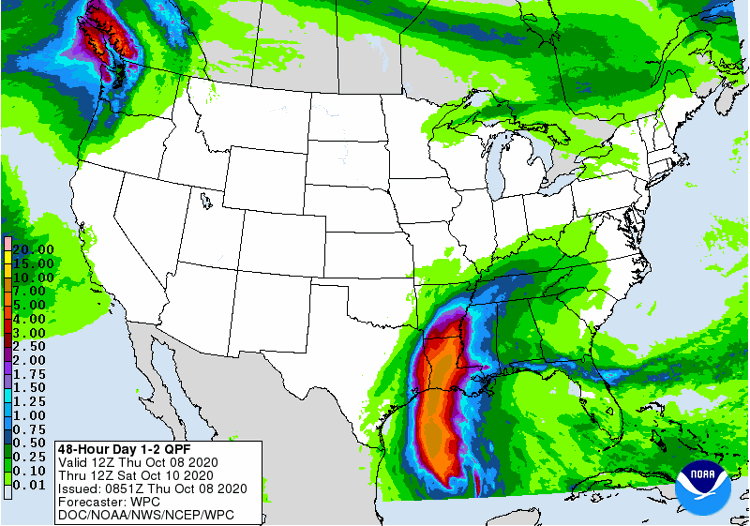 Tides should be receding and conditions improving by early Saturday as gusty westerly winds prevail on the backside of the system.
While the brunt of the storm is likely to be over southwest and central Louisiana, we need to monitor the progress of this storm closely as there will be moderate impacts locally even with no change in the projected path and any westward deviation in the path could lead to more significant impacts locally.