An upper-level trough moving across the state Wednesday and Thursday should help push a cold front through our area. The trough, combined with increasing moisture levels, will bring thunderstorms.
Upper-level forecast map for Thursday: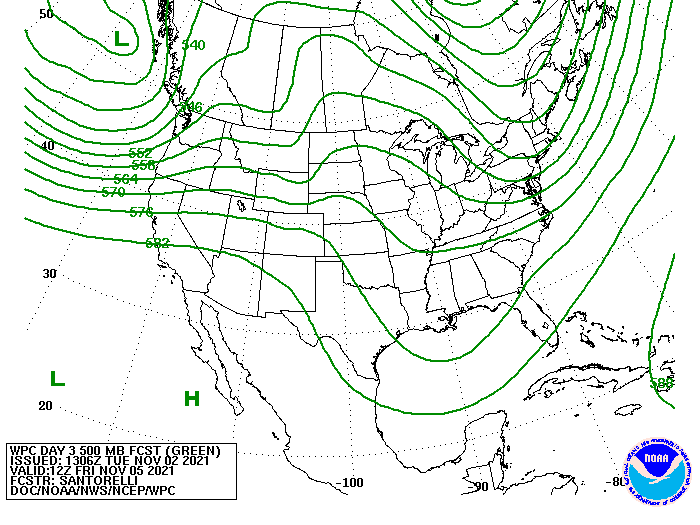 Surface Forecast map for early Thursday: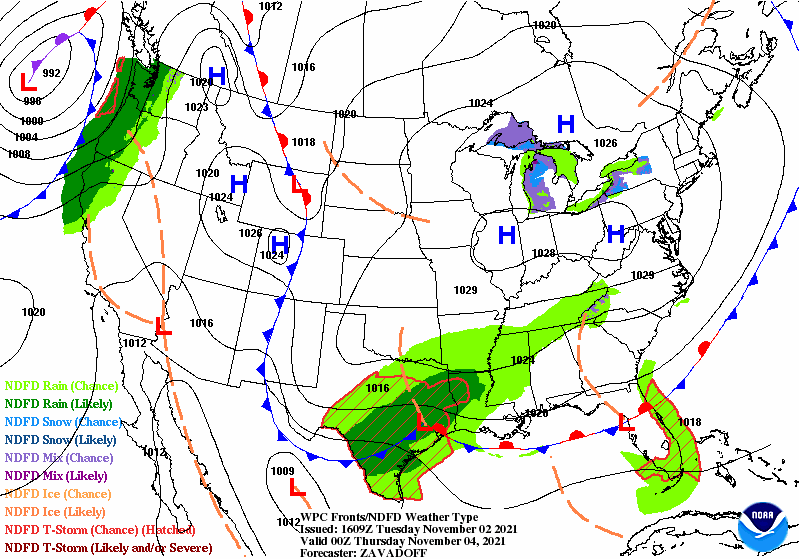 Locally rains of 1-2 inches will be possible later Wednesday into early Thursday, although the best chances for heavy rain will be north and northwest of Galveston County.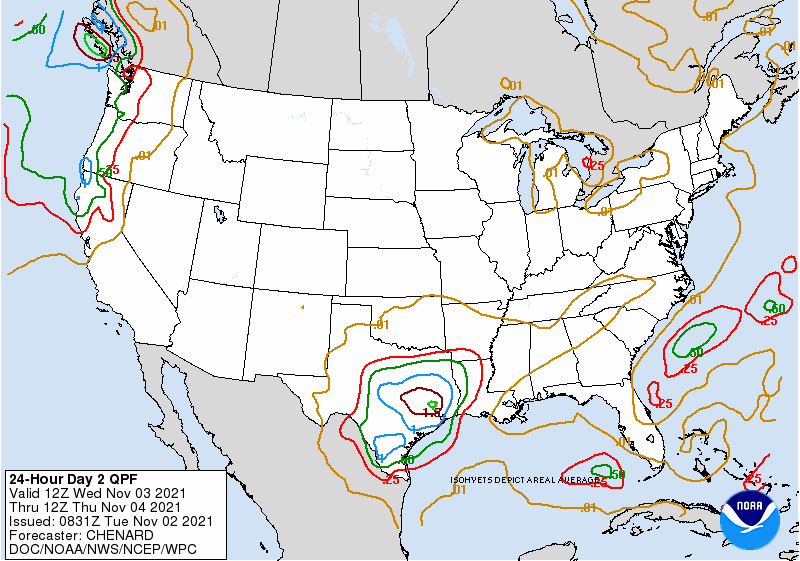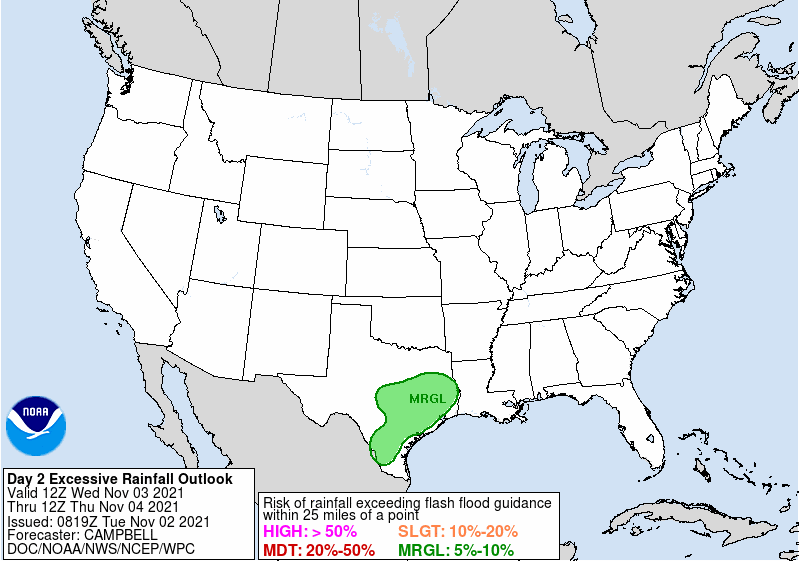 Clouds and wind should linger over our area behind the front as moisture overrides the shallow pool of colder air, but should give way to clearing skies and the coolest temperatures so far this season.
Fortunately, winds near the coast will average about 20-25 mph Wednesday night and Thursday, but not equal the 49 mph gusts registered at Scholes International Airport in Galveston with our most recent front.
Lows by Friday morning are expected to be near 50 on the island with upper to mid-40s likely over inland areas of the county. Afternoon temperatures Friday will climb only to the mid-60s, keeping an autumn-like chill in the air.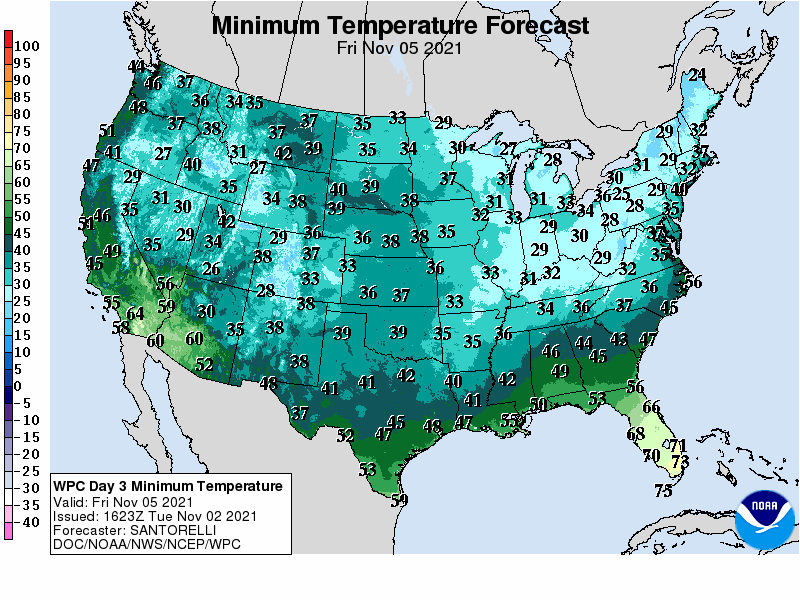 Sunny skies, cool nights and mild days will prevail over the weekend as winds decrease, veer around to the northeast and east, and the sun works its magic.