At 10 am, CDT, Tropical Storm Zeta was centered near 17.8 N and 83.8 W, or about 290 miles south-southeast of the western tip of Cuba. Sustained winds are 40-mph with a barometric pressure of 1005 MB (29.68"). Zeta is basically stationary at this time.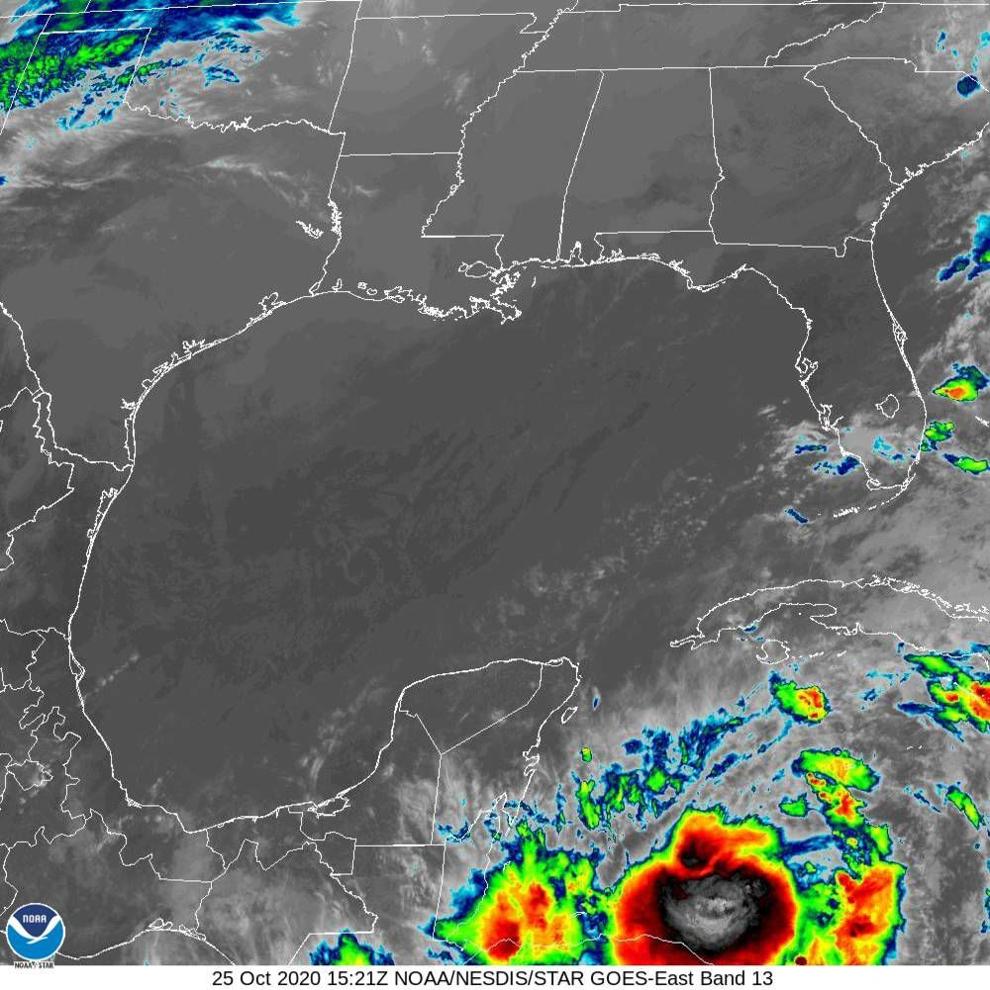 The National Hurricane Center is continuing with its projection of a landfall on the northern Gulf coast, stating that a "high pressure area developing near Florida should induce a general northwestward motion over the next couple of days. Later, a shortwave trough approaching from the west is likely to cause Zeta to turn northward and north-northeastward while it nears the northern Gulf Coast in 72-84 hours."
This is reflected in the latest official forecast cone as well as the forecast track array: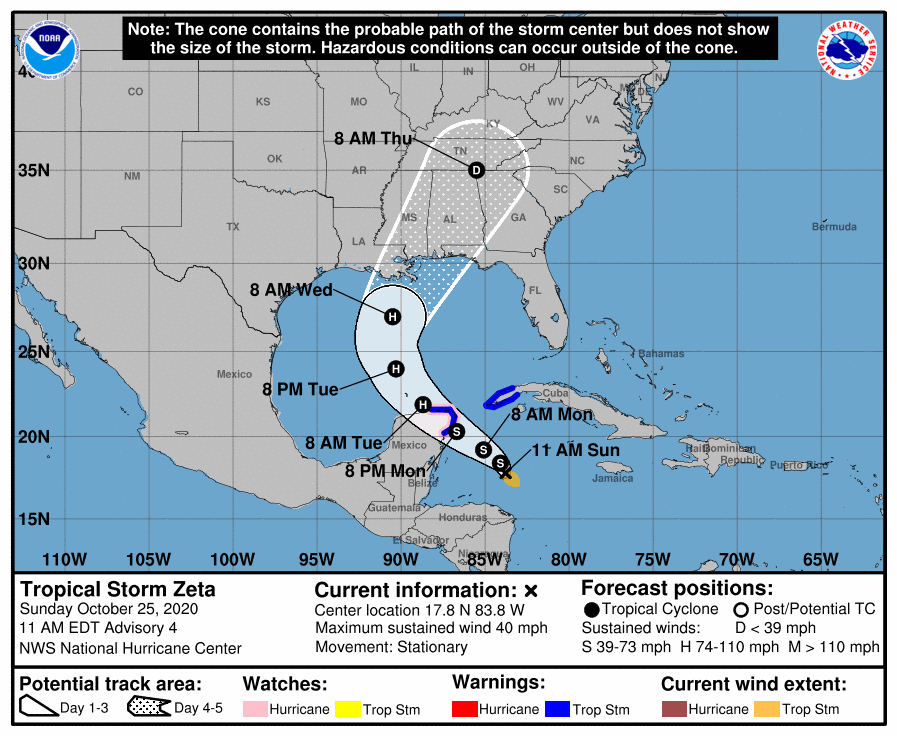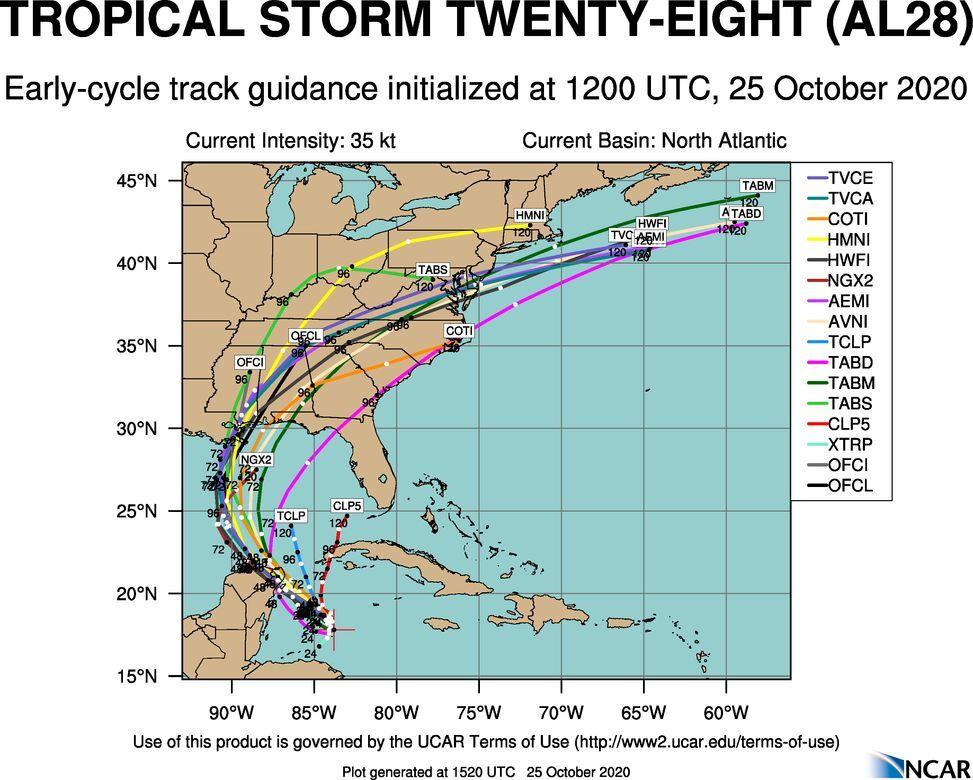 It is also reflected in the latest surface and upper-level forecast maps.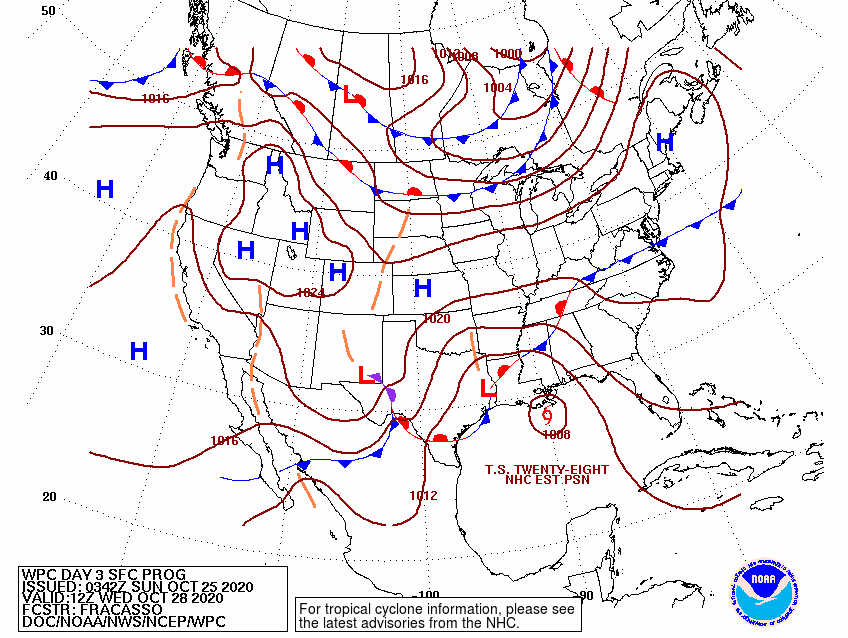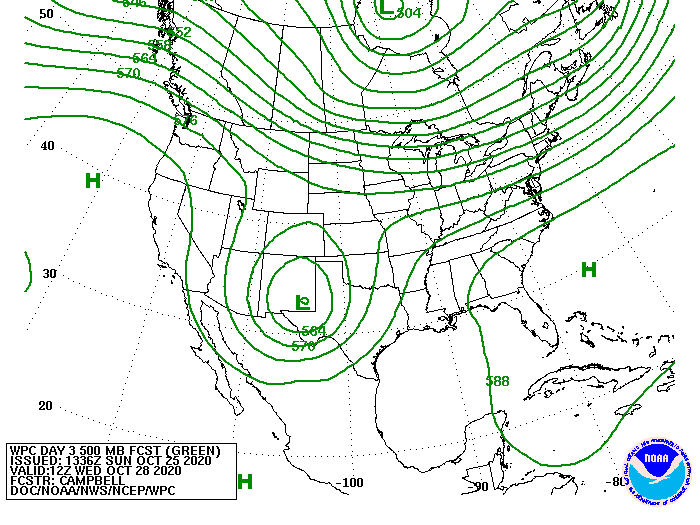 The Houston-Galveston National Weather Service Office offers this assessment of our local risks: "Based on the current National Hurricane Center forecast, an increase in winds and wave heights along with an increasing rip current risk is anticipated across the upper Texas coastal waters."
Any rainfall over the coming few days is likely to reflect both the front and mid to upper-level system approaching from the west and moisture influx from the storm. As such, the heaviest rain should remain well off to our east.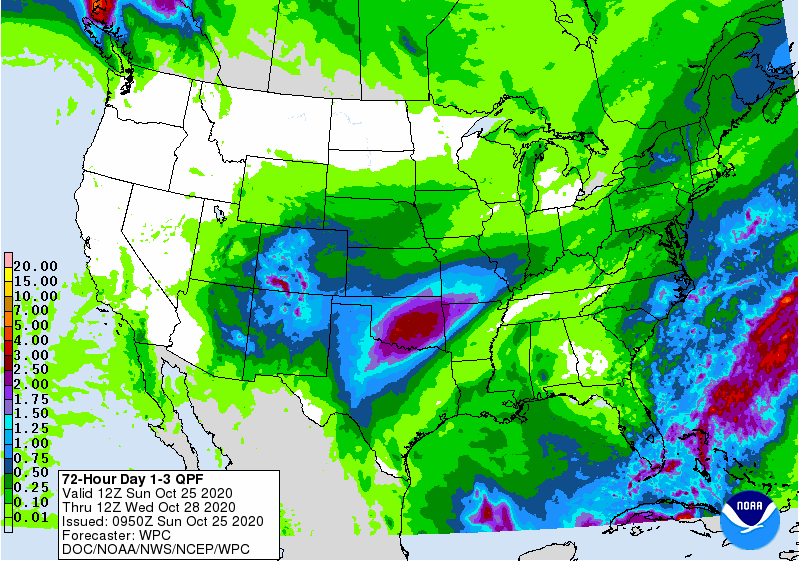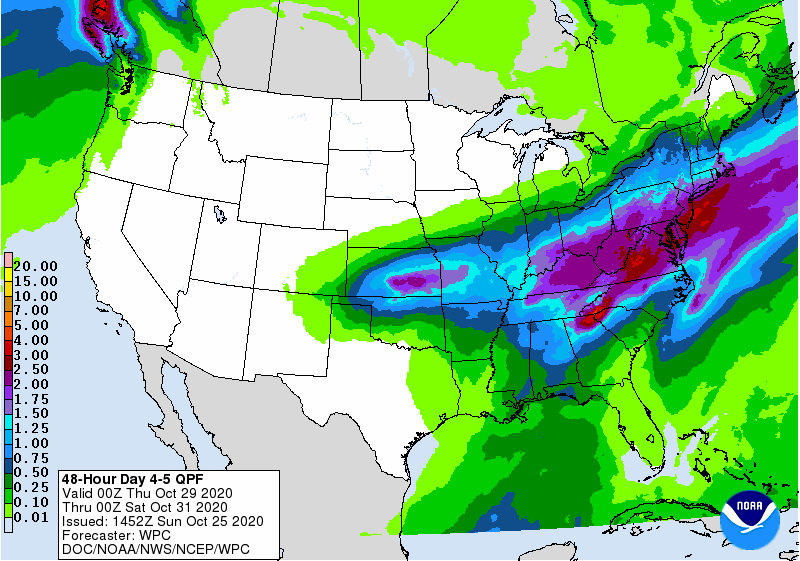 Any unexpected change in the track towards the west, however, could drastically change this overall outlook. So I suggest keeping an eye on Zeta over the coming 2-3 days.