Although the two major global models (the American "GFS" and the European "ECMWF") have come into somewhat closer alignment, much uncertainty remains about the details for the weather from late tomorrow night into Saturday evening. This is especially true with respect to amounts and timing of precipitation over that time period. These differences will be crucial to those planning big outdoor events this weekend, such as Octoberfest in Galveston.
The expected precipitation will be due to three factors, a low developing over Southeast Texas or near the coast, a surge of deep tropical moisture and a cold front moving in from the west. Rain should begin ahead of the front as early as late tomorrow into Friday as the deeper moisture moves into our area and the surface low pressure develops.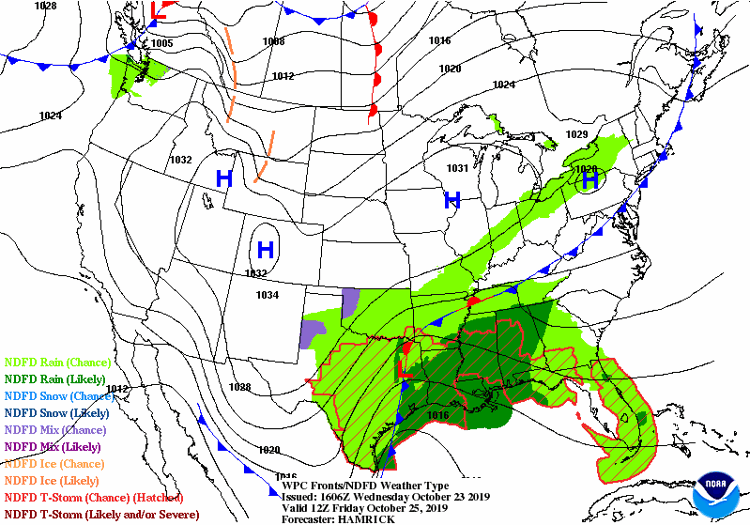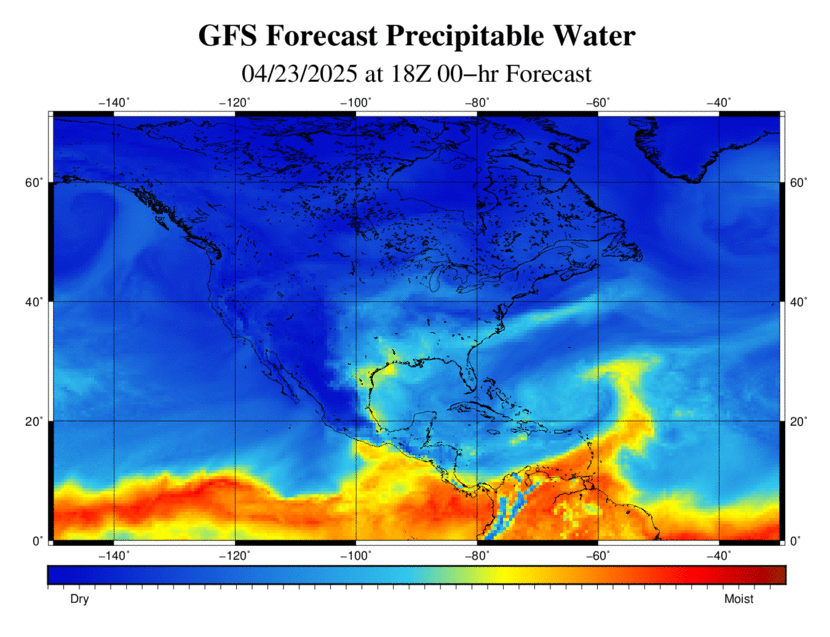 If the cold front moves through early (by Friday morning or early afternoon) then rainfall will tend to lighter and end sooner. If, however, the front is slower (moving through early Saturday) and tends to hang-up just off the coast, then rainfall could continue into Saturday. Also, if an upper-level low to the north and the resultant trough takes its time moving east, then clouds and some chance of precipitation could linger behind the front even into early Sunday. This could result in an increased chance of excessive rains (1-3 inches) near the coast.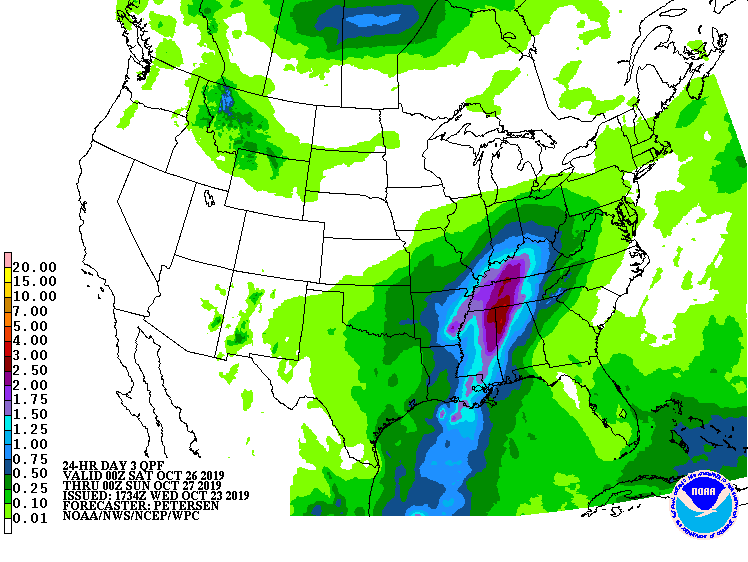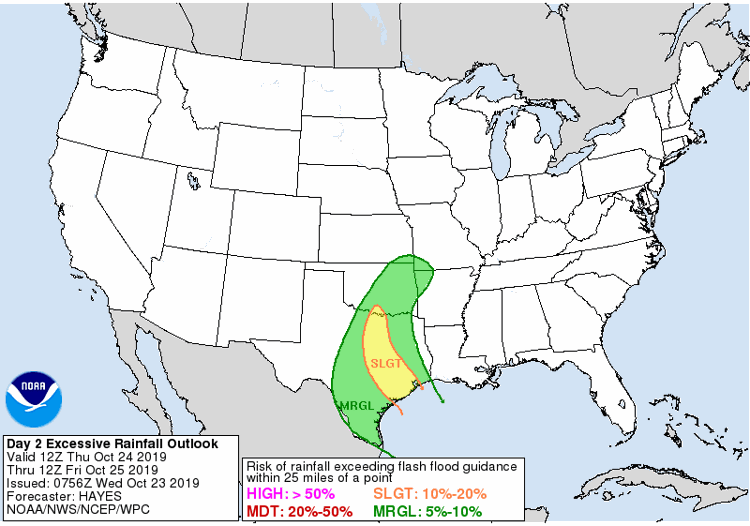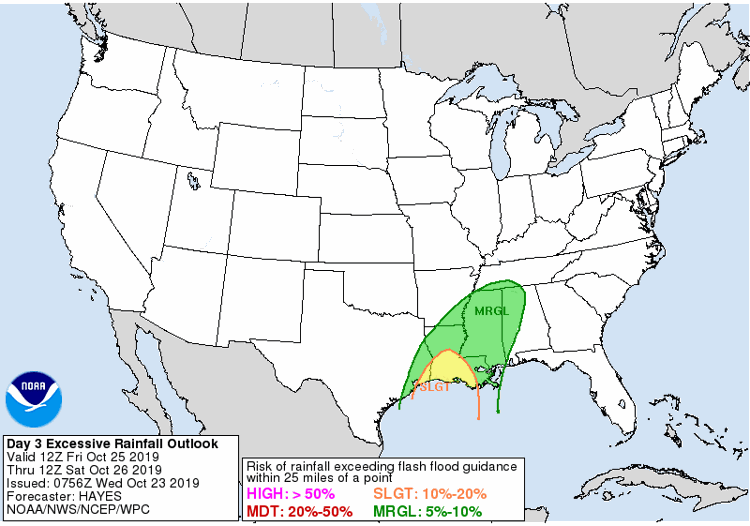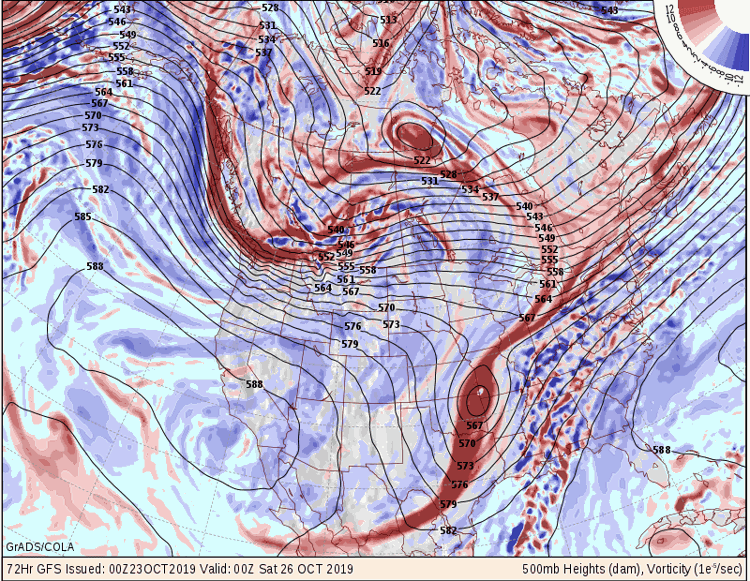 In addition, brisk southeast to east winds ahead of the front will result in elevated tides and dangerous rip currents over the next couple of days. Unfortunately, the high tides will result in less efficient drainage and another chance of flooding in low lying areas.
At any rate, the models do agree that drier, cooler air will ultimately move in behind the front, bringing cool, windy weather for Saturday into Sunday.