The Tropical Atlantic Basin has suddenly become active as we move into mid-June with three areas having potential for development over the coming five days. One, off the coast of North Carolina has a 70 percent chance of becoming a tropical cyclone, another in the far eastern Atlantic has a 20 percent chance and, of more interest to us locally, is a slow-developing disturbance (Invest 92L) in the southern Gulf of Mexico which has a 60 percent chance.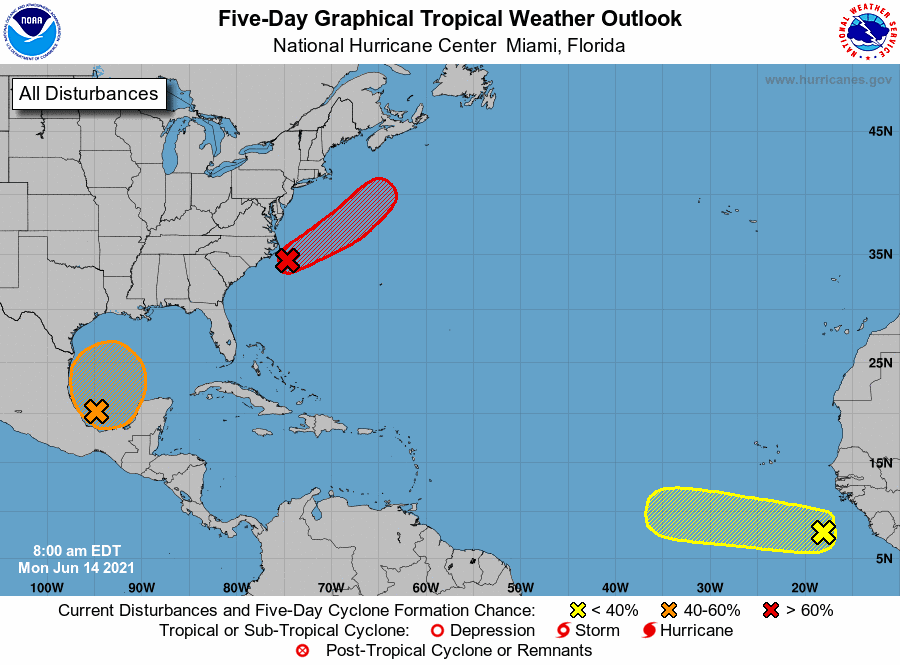 Focusing first on the Gulf the good news is that conditions (at this point in time) in the region are not all that favorable for development.
For one, strong wind shear persists in a belt running from the western Caribbean across the Yucatan and Gulf of Mexico to northeast Mexico. Wind shear makes it difficult for tropical systems to attain and/or maintain the organization needed to develop and intensify.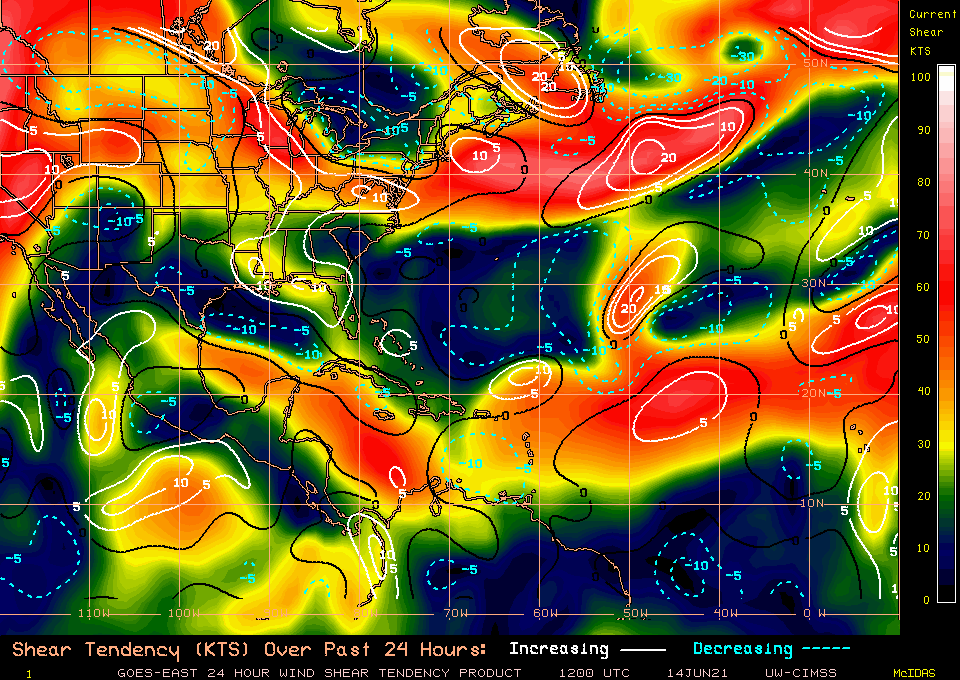 Second, dry air persists from near Brownsville eastward across the Gulf to the western tip of Cuba. As we know, dry air is not the most favorable condition for tropical development.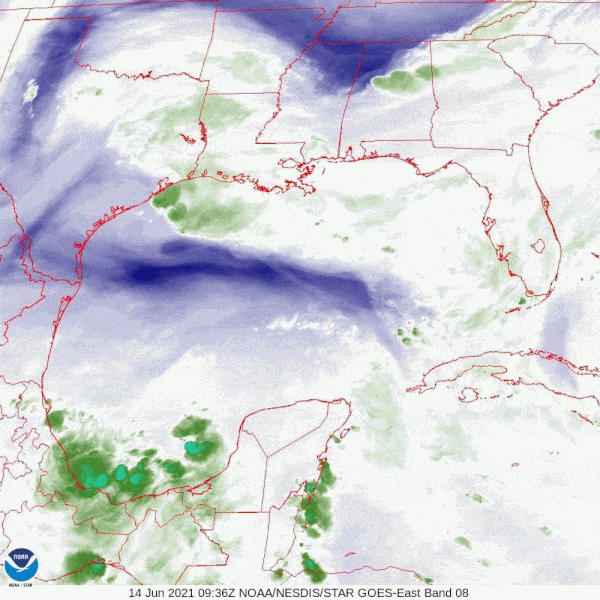 Finally, sea surface temperatures continue to be a little below normal across the northwest Gulf of Mexico (thanks in part to our heavy rains over the past couple of weeks).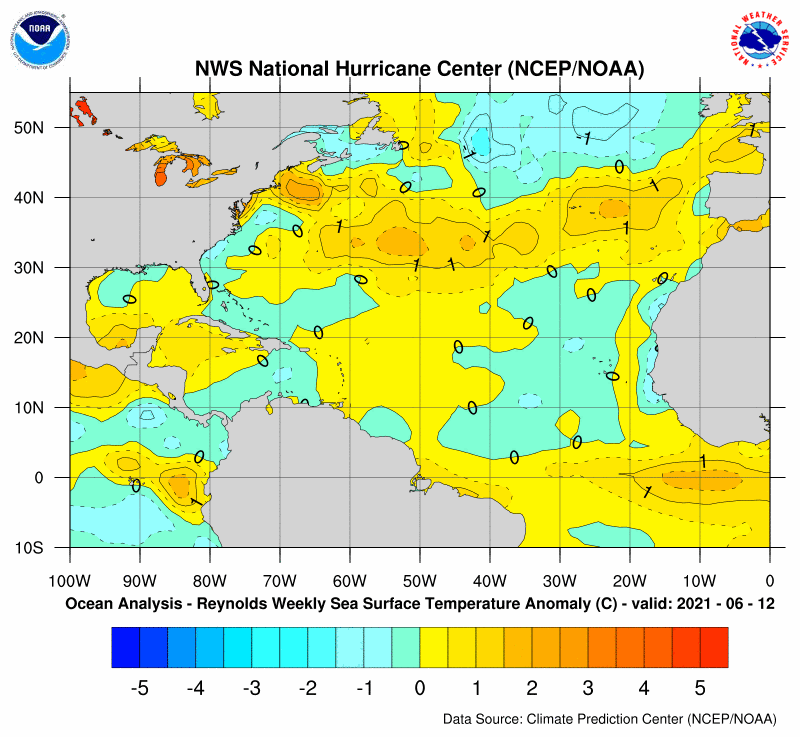 Still, that doesn't mean that a tropical system will not form, nor does it mean that one couldn't organize and rapidly develop over the coming few days. In fact, it will be wise to pay close attention to updates and any advisories both from the local Houston-Galveston National Weather Service Office and the National Hurricane Center. This is particularly important any time a potential system is in the Gulf of Mexico and the fact that most models this morning do show an organized low developing as the system nears the northwest or northern Gulf of Mexico.
One other factor is that current forecasts show that most of the rain with any system that does develop will be focused east and north of the center. This "may" mean that we can escape the excessive rains expected over Louisiana from this event. However, I wouldn't count anything as "given" this far out in time.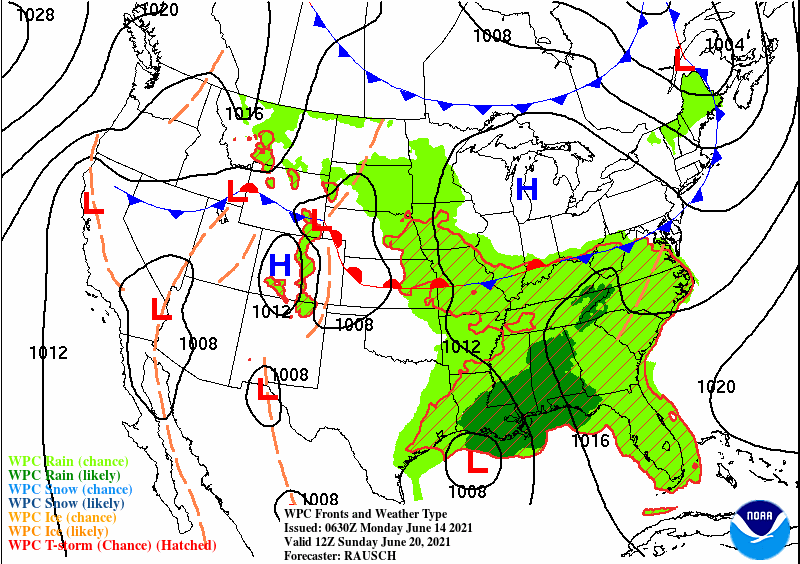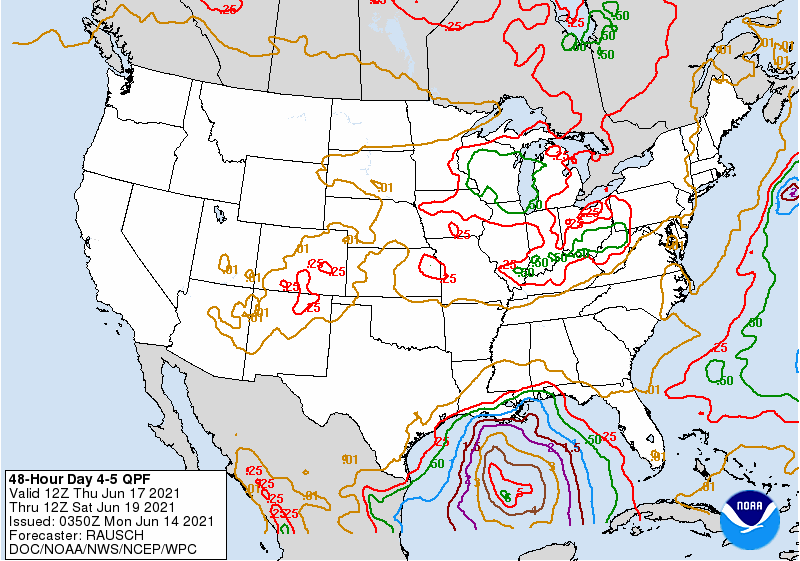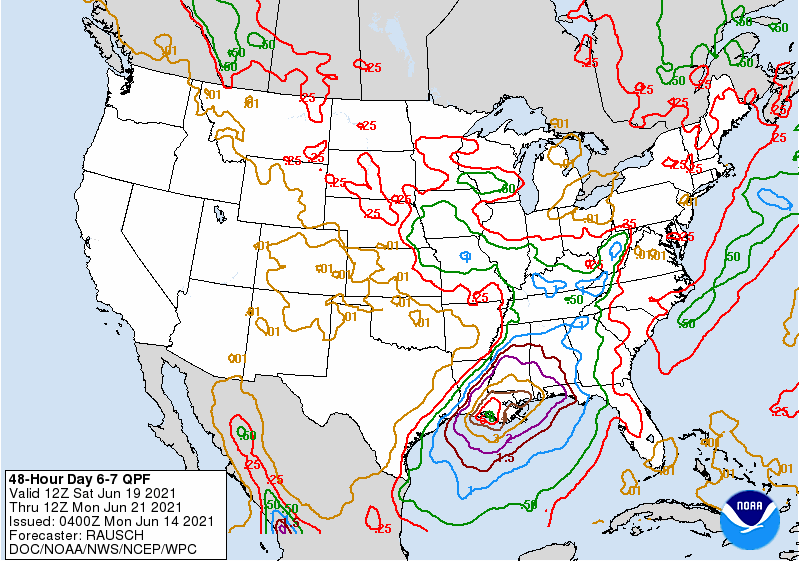 In the meanwhile, a combination of outflow boundaries, daytime heating, and the daily sea breeze front is likely to keep a chance of showers and thundershowers in our picture through most of this week. As for Invest 92-L, I will provide updates as needed.