Although scattered storms popped up across Galveston County in July, most areas had hotter and much drier conditions than would be expected. League City ended the month with 1.64 inches of rain (2.94 less than average), with temperatures overall running 2.3° above normal. Likewise, Galveston had but 1.09 inch of rain for the month (2.71 less than normal) with temperatures running 1.7° above the mean.
The culprit has been mostly due to a blocking high pressure system over the western half of the country. This has limited the amount of deep Gulf moisture and has kept rain focused mostly to the east of us. Even though we should continue to see scattered showers and isolated thunderstorms over the next couple of weeks, most models suggest more of the same with drier conditions likely to prevail into mid-August.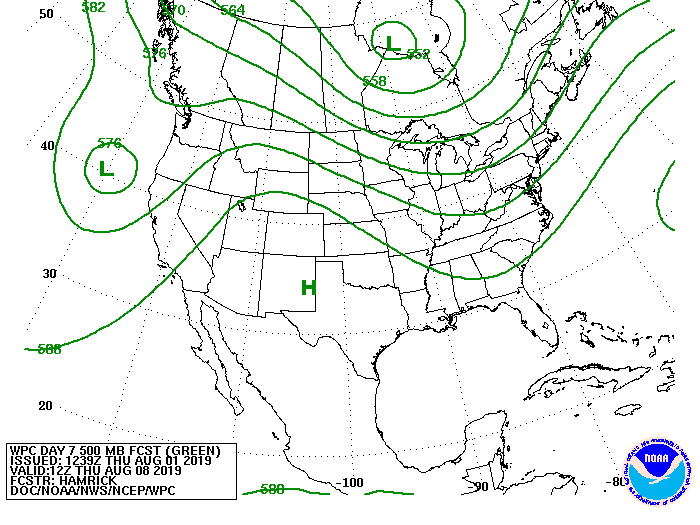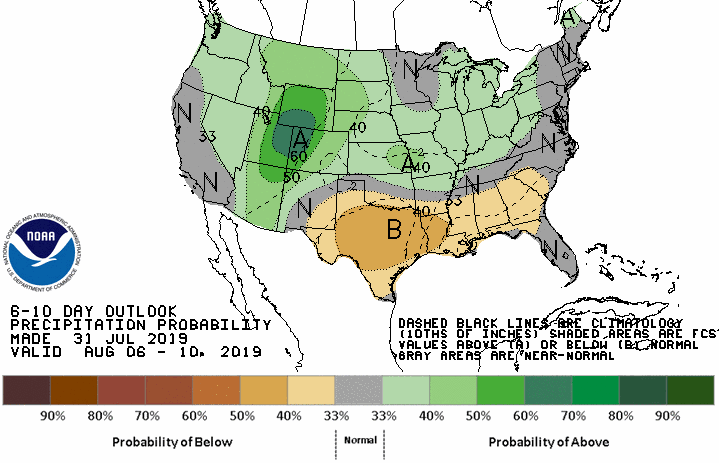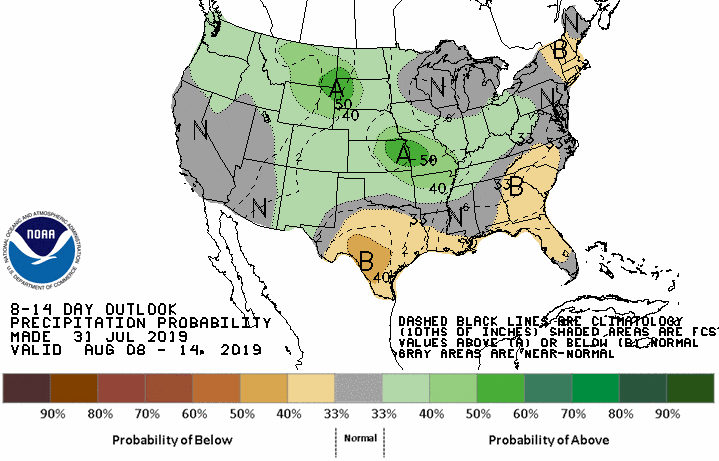 Meanwhile, we currently have two systems in the Tropical Atlantic Basin with potential for development. The first, a disturbance over the western Bahamas only has a 10% chance of developing into an organized tropical system as it tracks northward along the U.S. Atlantic coast from Florida to North Carolina. The second system, which is 1000 miles west-southwest of the Cabo Verde Islands in the mid-Tropical Atlantic, has a better chance for development over the coming 5-days as it tracks west.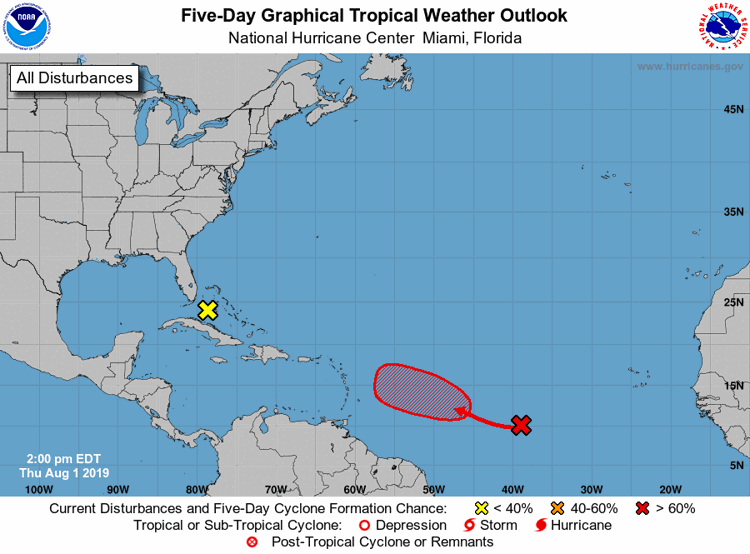 The good news about our current weather pattern is that it will tend to steer systems coming from the Atlantic northward before they can enter the Gulf of Mexico and that is what some early models are suggesting with the second system.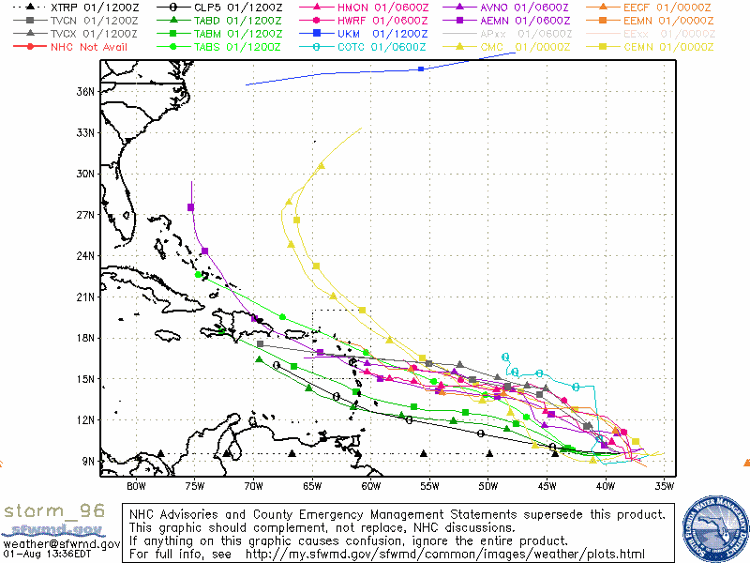 However, the very latest models this morning are hinting that the system may have some trouble developing as it reaches the Lesser Antilles. If that is the case, then the chances increase that a wave or weak system could move west into the Gulf of Mexico rather than turn north. While unlikely, it is a good reminder of why it is never good to ignore such systems entirely.