This season is predicted to be more active than usual with the Tropical Meteorology Project projecting 19 named storms this coming season (compared with an average of 14.4). With hurricane season just around the corner, the National Hurricane Center is sponsoring National Hurricane Preparedness week through May 7. Below is a link providing information on all aspects of hurricane preparedness, as well as some educational materials.
Meanwhile, it may surprise some that this April has gone into the record books as the warmest ever in Galveston. The average temperature for the month was 75.5°, which was 4.0° above the long-term April average. League City was a little cooler with an average of 72.0° (2.2° warmer than normal).
I know that this data will surprise some because I've had a couple of people mention that this April actually felt cooler for them. There are a couple of reasons for this. First, average monthly temperatures in April to cluster in the 60's and 70's, with only a 12° difference between the warmest April ever and the coolest. Contrast that with January, where we find a 20.4° difference between the warmest and the coldest months of record, or December where the gap an even wider 22.0°.
The other reason for the perception of a cool April this year is that April is a breezy month. The average wind speed in Galveston this April was 13.8 mph, with a peak sustained wind of 38-mph and peak wind gust of 62-mph. A good breeze can make a 70° temperature seem very comfortable indeed.
Despite our recent rains, Galveston County is still considered to be in spring drought.
Yesterday morning you may have noticed some interesting clouds rolling across Galveston and the southern part of the County. These clouds (labeled mammatus clouds) were the result of a thunderstorm complex that developed near the Big Bend and then moved eastward, steadily diminishing it approached the upper-Texas coast. They are often associated with decaying thunderstorms with the pouch-like features formed by sinking cold air and ice crystals ahead of a storm complex.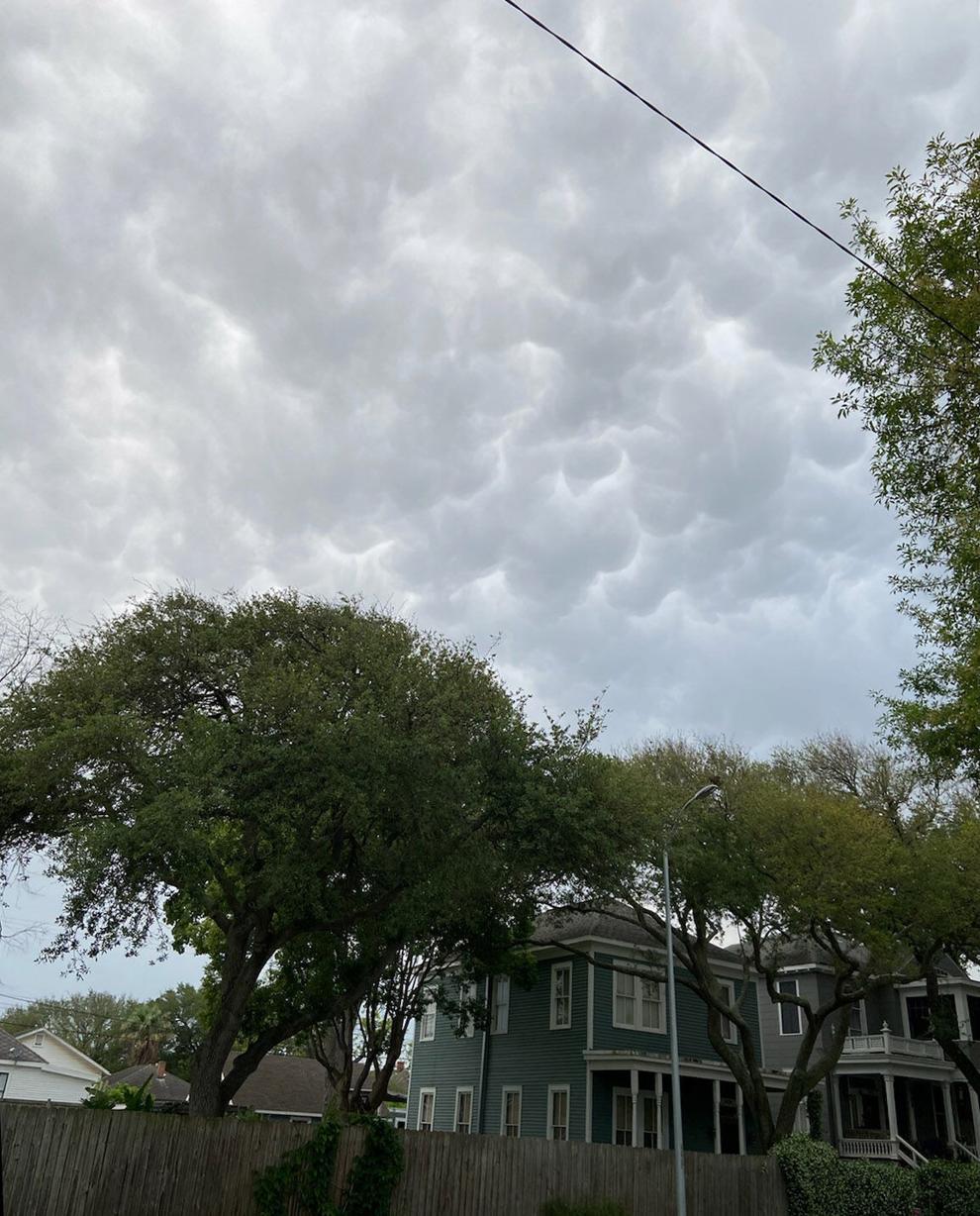 Unfortunately, little rain resulted from their appearance yesterday, which brings us to our current outlook. Although we will have a low to medium chance of rain by Thursday as a weak cold front drifts south over Texas, the forecasts for the next week or two are calling for a continuation of dry conditions into mid-May at least.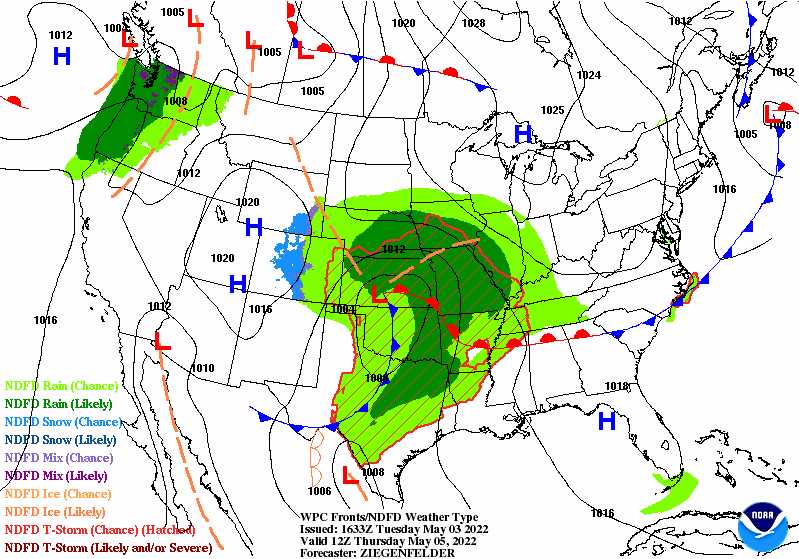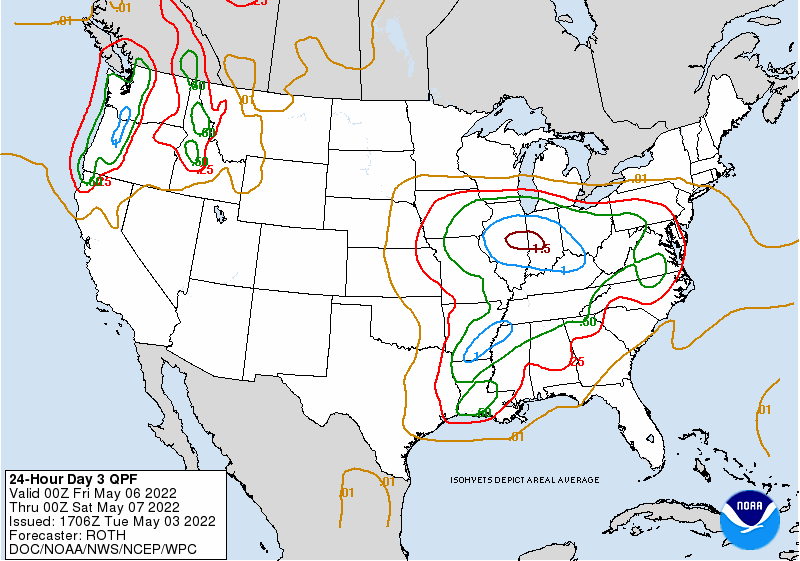 By early next week, high pressure aloft will extend from Mexico north-northeastward into the Midwest. This type of pattern, known as an "Omega Block" due to its shape resembling the Greek letter Omega, can prevent systems from moving east, leading to a prolonged period of stable, warm weather for Texas. The longer-term outlook is still somewhat mixed, but we can count on next week starting out on a dry, warm note at the very least.