First, lets look at our current situation regarding precipitation and soil conditions.
Last Friday's and early Saturday's thunderstorms brought some needed rain to our area. Although a few locales in the County received from 2/3 of an inch to over an inch of rain, may other spots recorded more modest amounts of 1/4 to 1/3 inch with Scholes Field in Galveston recording but 0.33" and the National Weather Service Office in League City reporting only 0.25" as the storms moved through.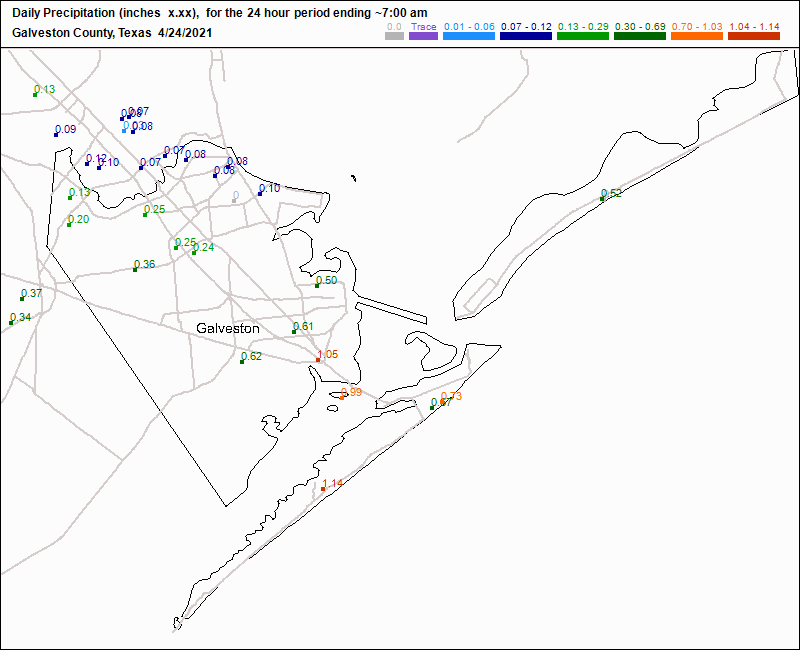 Given the fact that soil moisture levels are well below normal for this time of year and that the outlook for May through July calls for warmer and drier than normal conditions, a good soaking is sorely needed before summer heat begins to take its toll.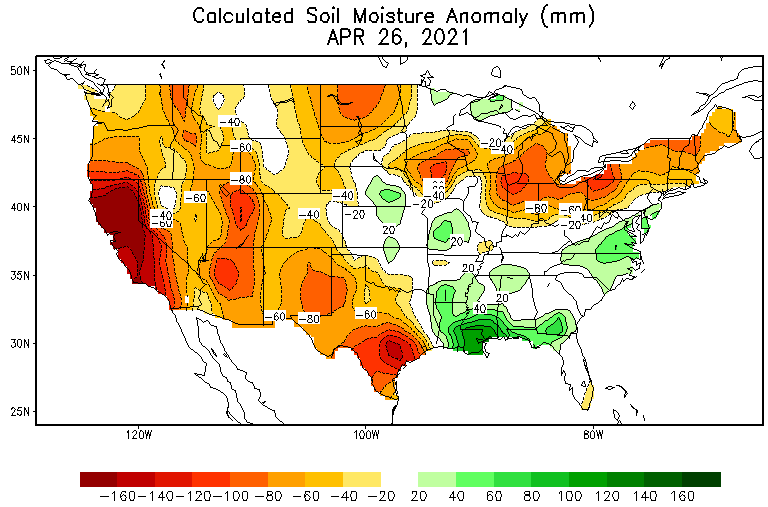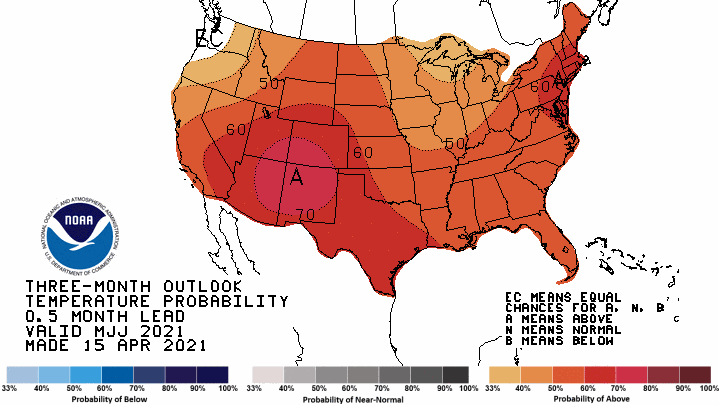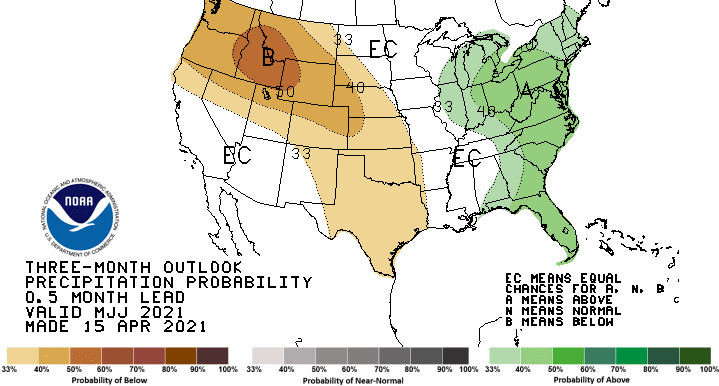 The good news is that we have a deep upper-level low and trough and a weak cold front headed in our general direction as well as plenty of low-level moisture in place. Normally, this would be a recipe for good spring rains.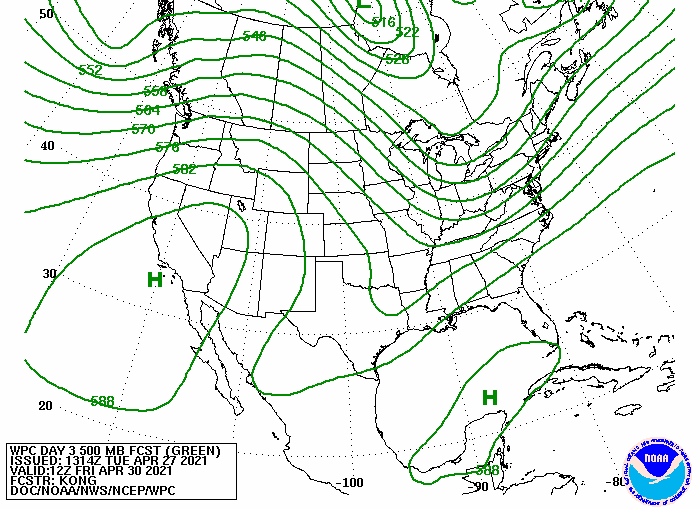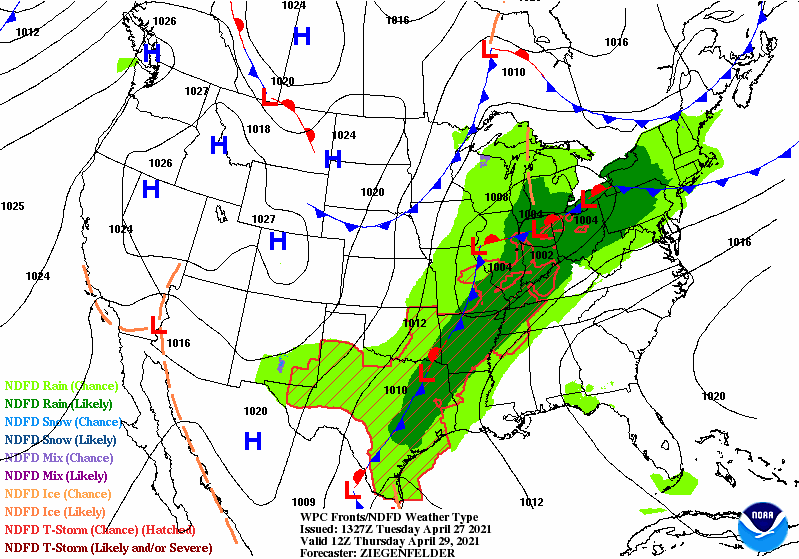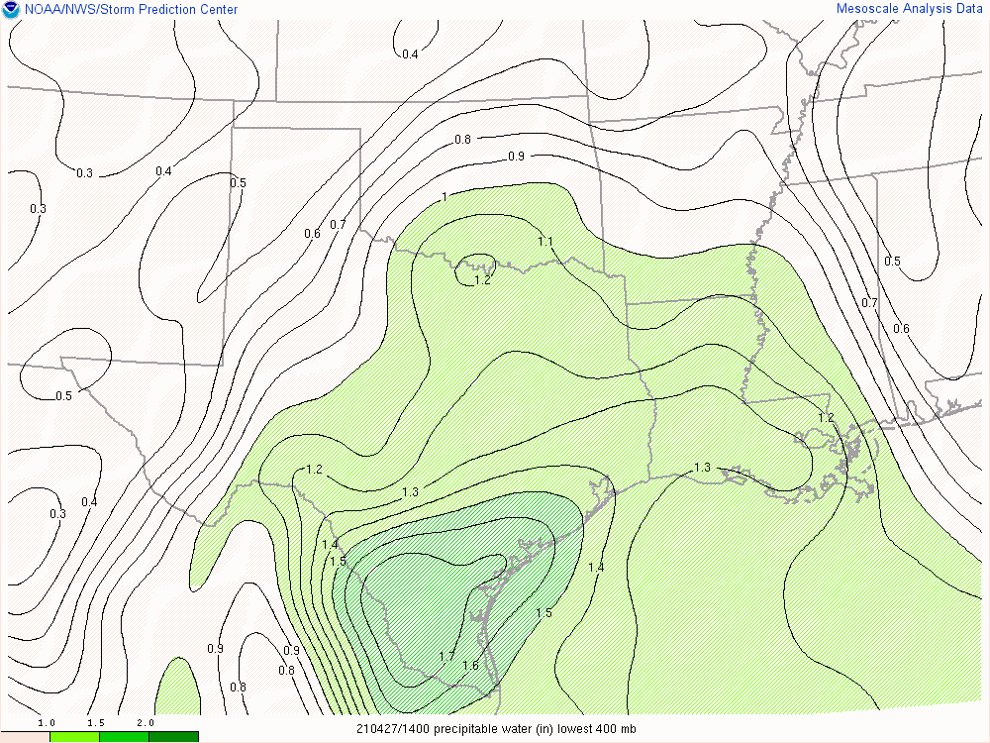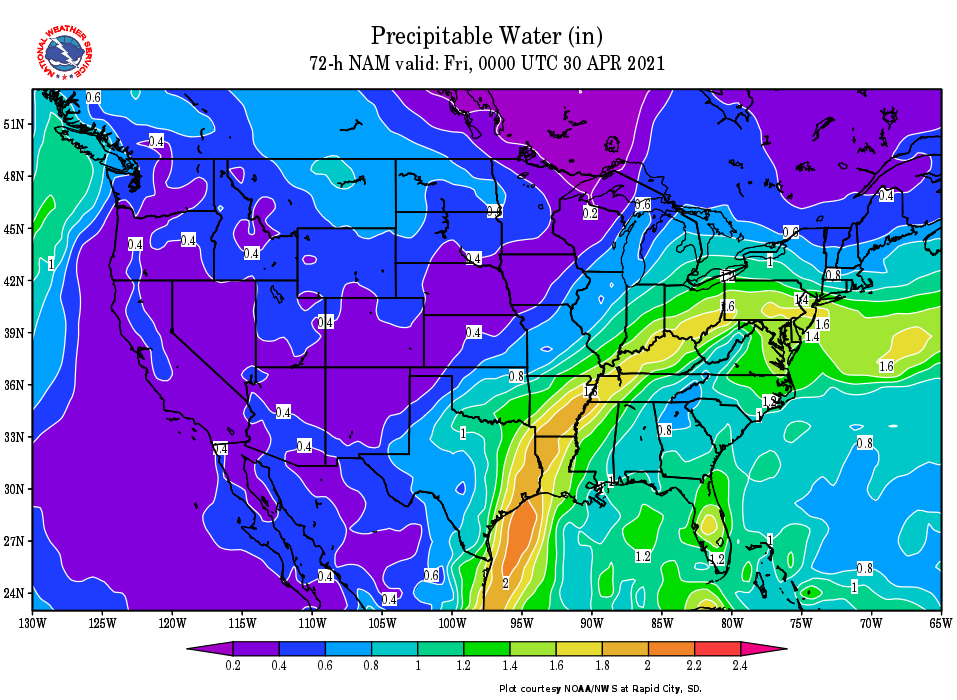 The problem with this hopeful outlook is that the GFS has the system moving quickly through our area, limiting potential rainfall in our area, while the European model has the system moving more slowly and even stalling near Southeast Texas. This would lead to a longer period of precipitation and greater rainfall totals locally. This is what game theory calls a "polarized" situation….one in which the outcome is very favorable for us…..or unfavorable (regarding our need for a good spring rain).
Currently, the precipitation forecasts seem to be favoring the drier GFS for our area (with ¼ to ½ inch totals). Given the uncertainty, however, there is still some hope that the wetter situation will prevail.