Springtime conditions will bring mild to warm weather to the county until Saturday or Sunday, with high temperatures climbing to the low to mid-70s near the coast (tempered by a cool sea breeze and periods of clouds and patchy fog) and into the mid to upper 70s to near 80 over inland areas.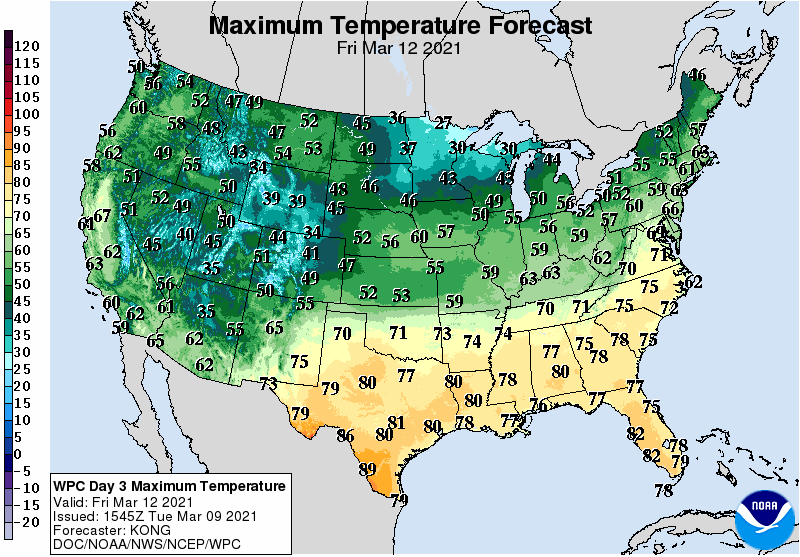 Already shorts, short-sleeve shirts, and other seasonal apparel are in evidence in most places.
This warm spell is the product of a large upper-level low over the West, which is bringing southwest winds aloft over the region and a large blocking area of high pressure over the Gulf of Mexico, which will be guaranteeing a steady south to southeast wind flow over Texas.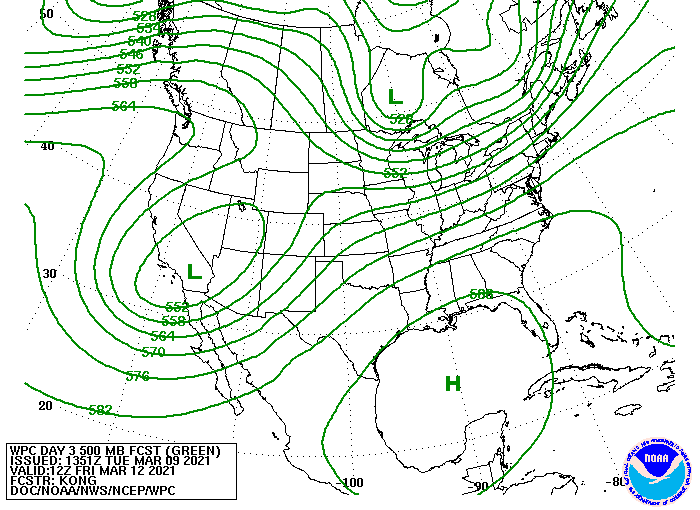 This idyllic weather might begin to disappear by this weekend as the upper-level trough begins to move into the Plains, while the high-pressure ridge in the Gulf weakens and recedes to the east.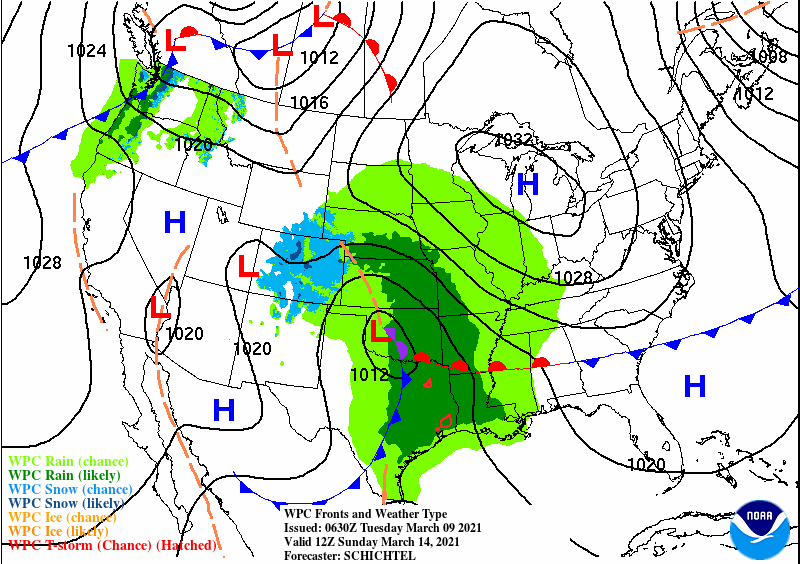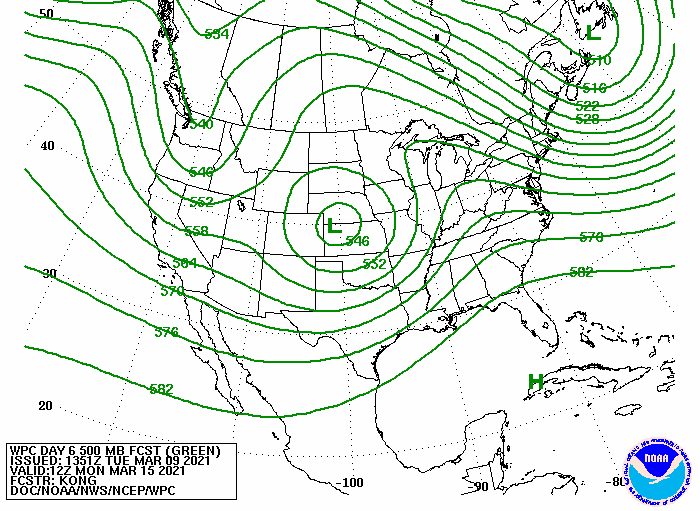 While this might disappoint those looking for ideal spring weather, it might please others hoping for some rain for their freeze-battered yards and gardens. Unfortunately, it appears the best chances for rain this weekend will be off to the north. Chances for a real soaking locally remain fairly slim at this point, though we can hope the prospects for rain improve some as we move though the week.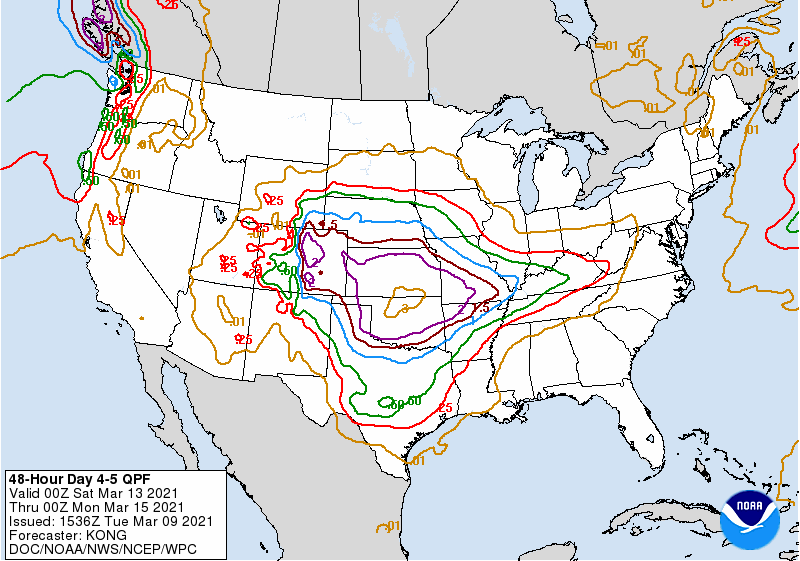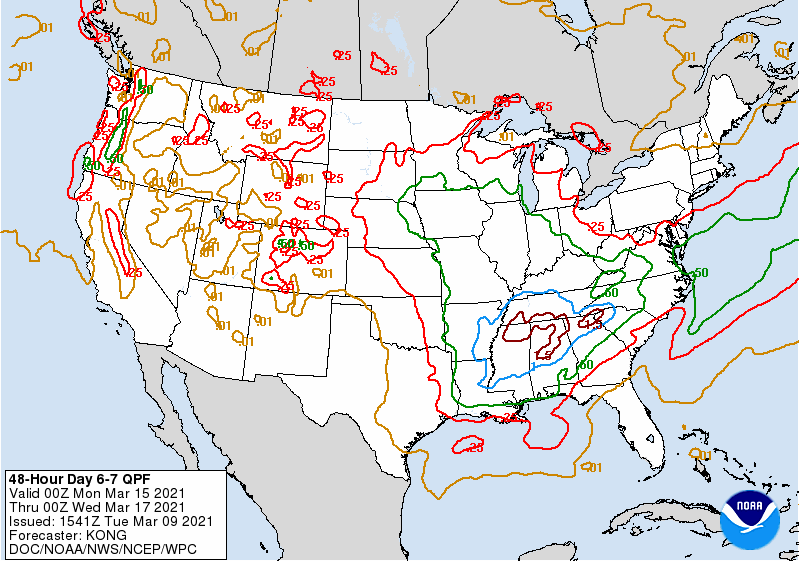 Looking further ahead, next week should be noticeably cooler than this week. The models agree on the cooler trend, but disagree on how cool it will get. The European model is trending toward a modest cool-down, while the GFS model is suggesting rather dramatic cooling by late next week with low temperatures dipping into the upper 40s even at the coast.
What is known is that cold air will be banking up against the Canadian and U.S. Rockies by midweek. What remains to be deciphered is whether the bulk of this cold air will make it into Southeast Texas by the end of next week. We should have a better idea about this by early next week.