Although we may see another round of thundershowers today, high pressure building in over the area will lead to hot, sunny weather for most, if not all, of this coming weekend. Rain chances will be minimal for those planning outdoor activities,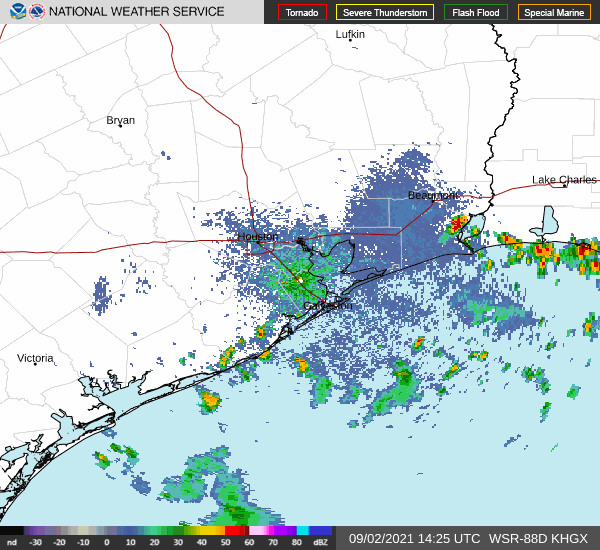 Temperature and precipitation outlook for Sunday.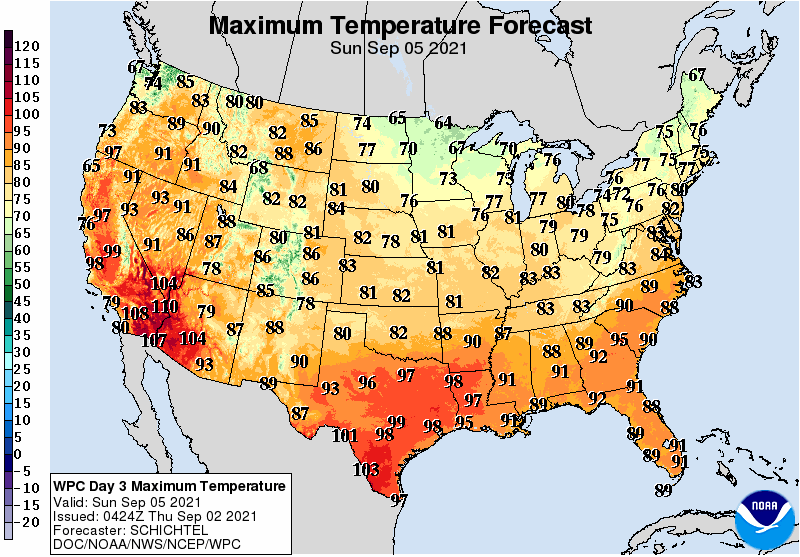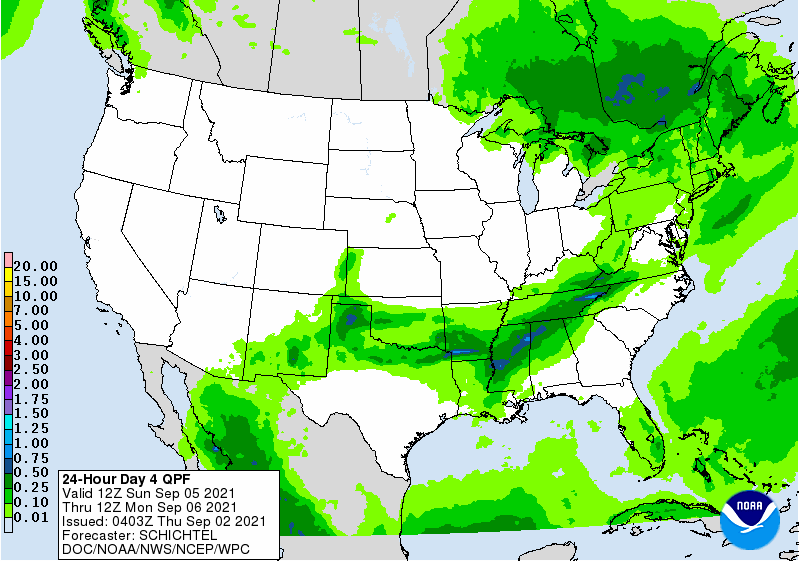 Meanwhile, while there are no immediate concerns for tropical activity on the Upper-Texas coast, the Tropical Atlantic Basin continues to be active. The main threat in the Tropical Atlantic Basin at this time is Hurricane Larry, which is expected to become a major hurricane in the Atlantic and a possible threat to Bermuda as it moves northwestward.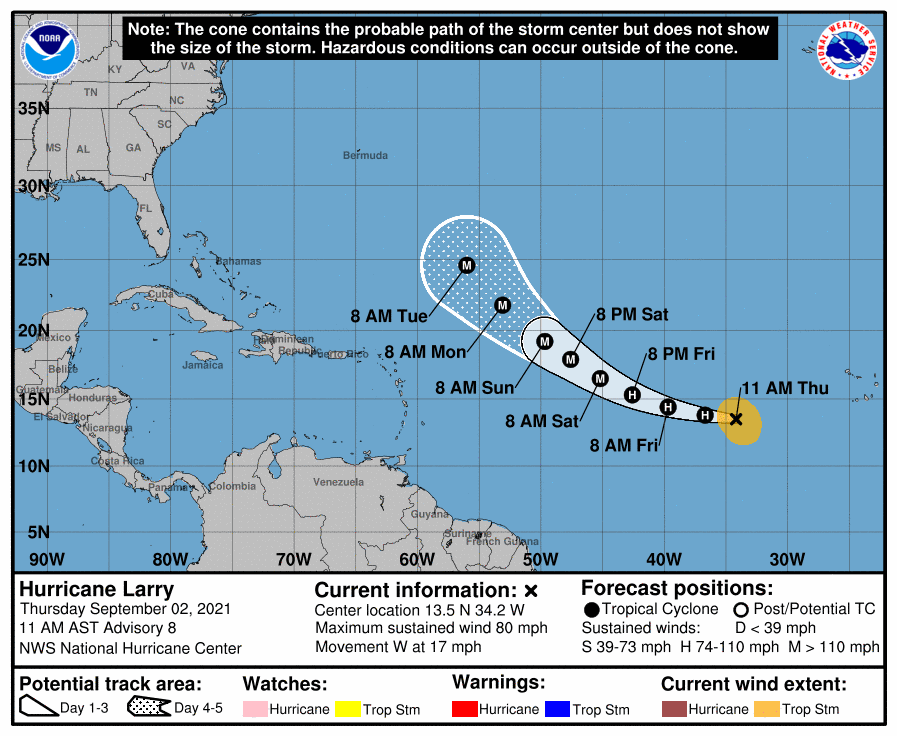 A little closer to our neck of the woods is a small tropical low located along the northeastern Nicaraguan coast. While this system only has a 20% chance of developing over the next five days, it may end up in the southwestern Gulf and/or Bay of Campeche.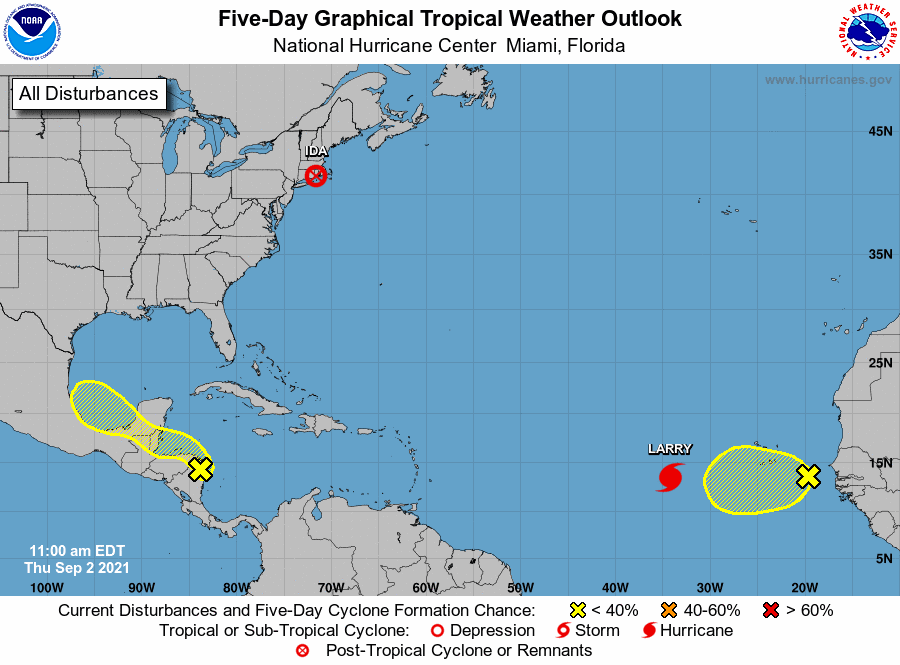 Looking further down the road, this is just one of a series of tropical waves expected to move west into the region over the next couple of weeks.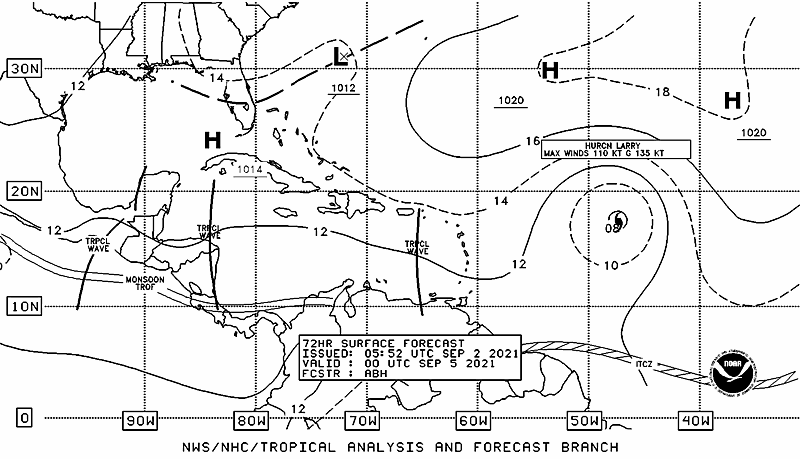 While none of these may develop, we will need to keep an eye on the area around the Yucatan and southwest Gulf of Mexico over the coming two weeks, as there will remain at least a moderate chance of development in that region over time.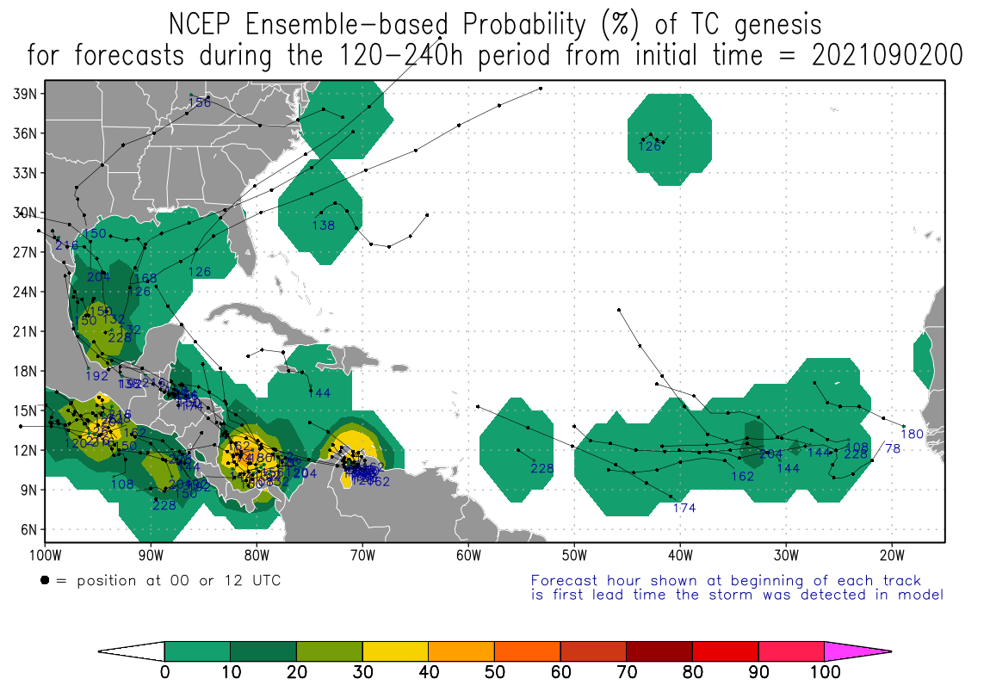 In the meanwhile, Labor Day weekend weather promises to be rather uneventful and I am not about to complain about that!