Although nobody likes ambiguity with tropical systems, we are in a period of much uncertainty and very little certainty regarding the development, track and intensity of Tropical Depression No. 3 in the Bay of Campeche.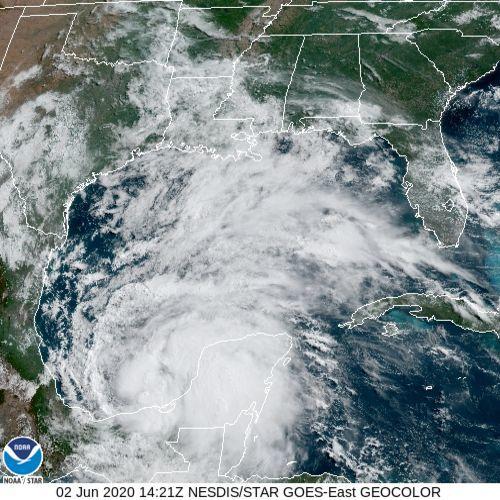 Below is a quote from staff at the National Weather Service early this morning, which I think describes the situation with this system as well as possible under the circumstances:
"We are continuing to monitor the tropics for potential impacts from Tropical Depression 3 (TD3), which is currently located in the Bay of Campeche. It is expected to reach tropical storm strength later today as it meanders around the Bay of Campeche, where it will remain for the next few days. It is anticipated to move northward into the Gulf of Mexico by the weekend and potentially near the Gulf Coast by Sunday. As the system moves northward, the ridge of high pressure that has been building over the Desert Southwest will move eastward over the Midwest. The location and strength of this high pressure, along with how quickly TD3 moves into the Gulf, will have drastic effects on where TD3 ends up as it approaches the Gulf Coast. There is too much uncertainty in the forecast at the moment to discuss any specifics that TD3 will have on SE Texas. However, now is the perfect time for you to review your hurricane plans and emergency kits prepared for hurricane season."
This explains the wide spread in possible tracks (see model track array below):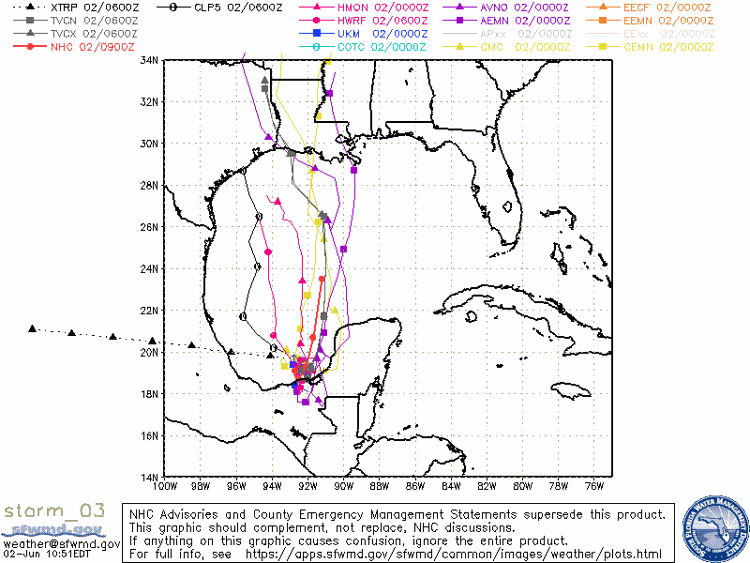 And, it explains the wide range of precipitation outlooks six to seven days from now, with areas from the Texas coast to Florida at risk for heavy rain during that time period.
In other words, it will take a while before we see more certainty with this system. However, that gives us more time to assess our readiness for whatever develops.