A weak cold front pushed off the coast this morning, bringing light showers followed by clearing skies and lower humidity levels. This should set the stage for partly cloudy, milder weather tomorrow.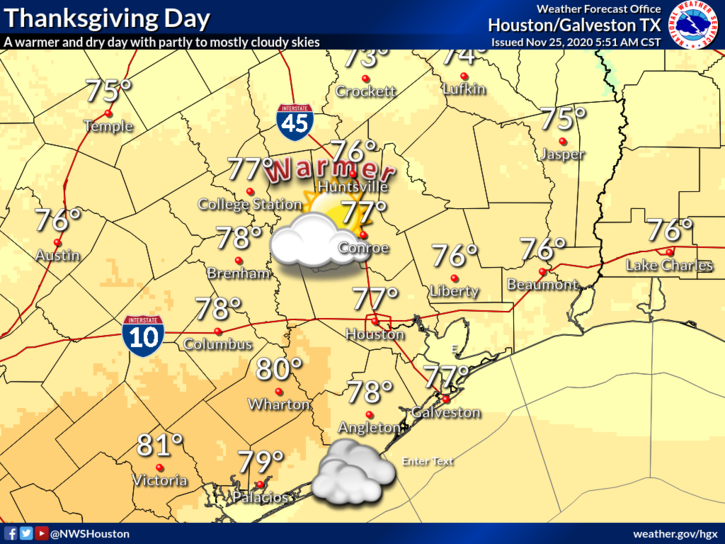 Weather conditions will rapidly deteriorate Friday night into Saturday with increasing clouds and rain chances as a complex system moves across the region ahead of a strong cold front due to reach the coast by sometime on Sunday. An upper-level low moving in from the west, a surface low along the coast, and increasing moisture levels will translate into the heaviest rains experienced locally since Oct. 9.
Upper-level forecast map for Saturday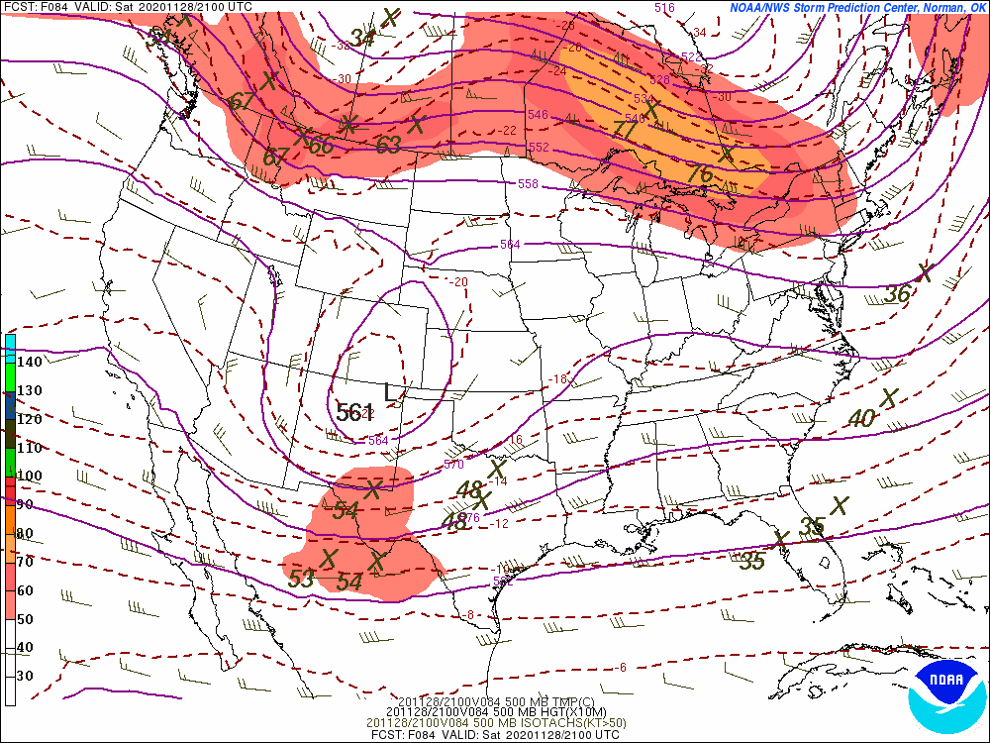 Surface forecast map for Saturday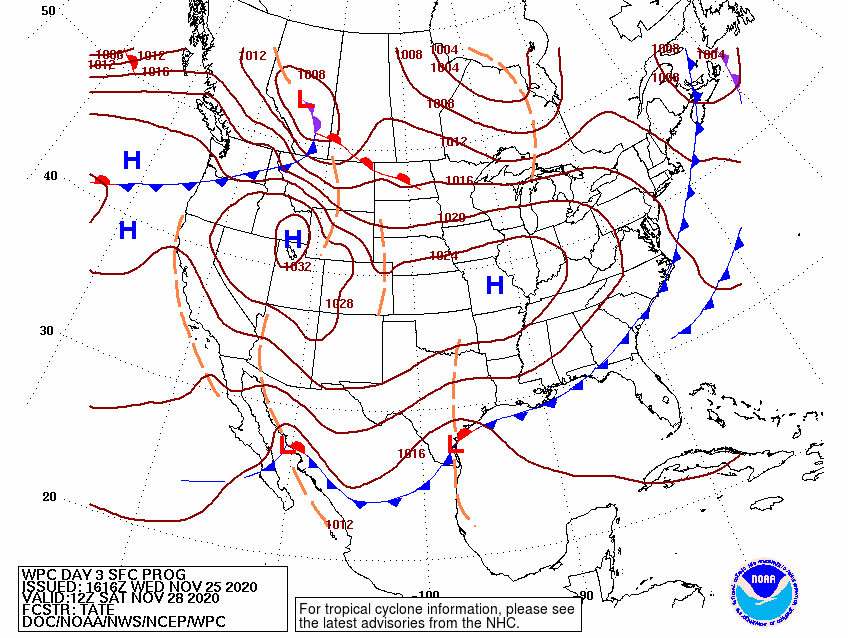 Both the GFS and European models are suggesting rainfall amounts from late Friday into early Sunday of 1 ½ inches to 3 inches generally, with locally higher amounts possible.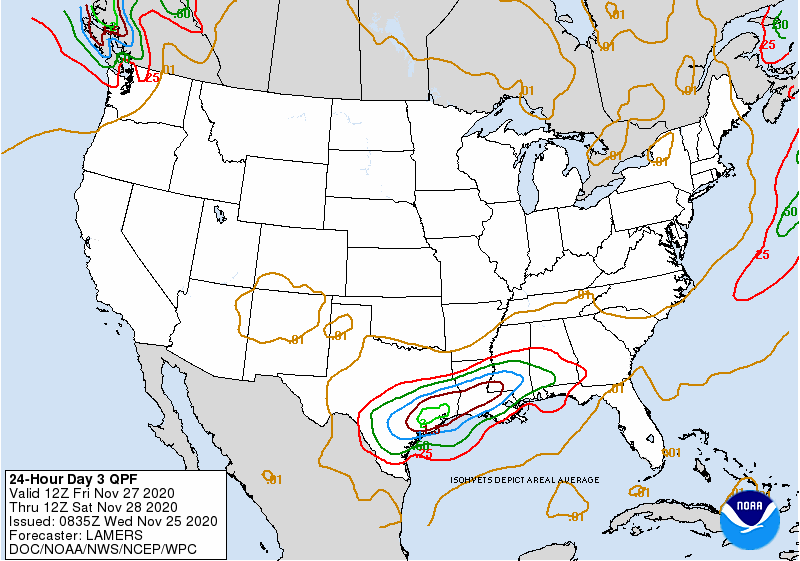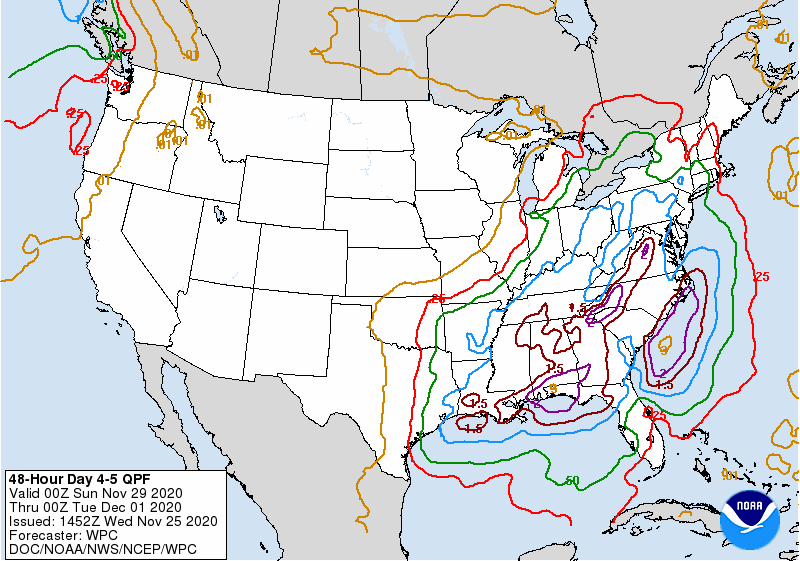 Localized street flooding and severe thunderstorms cannot be ruled out as the mix of deep moisture and a favorable jet stream destabilize the atmosphere.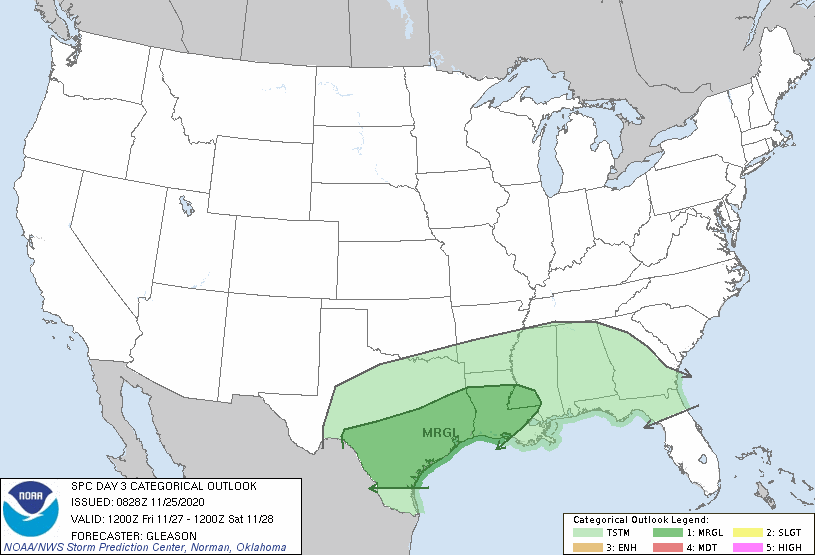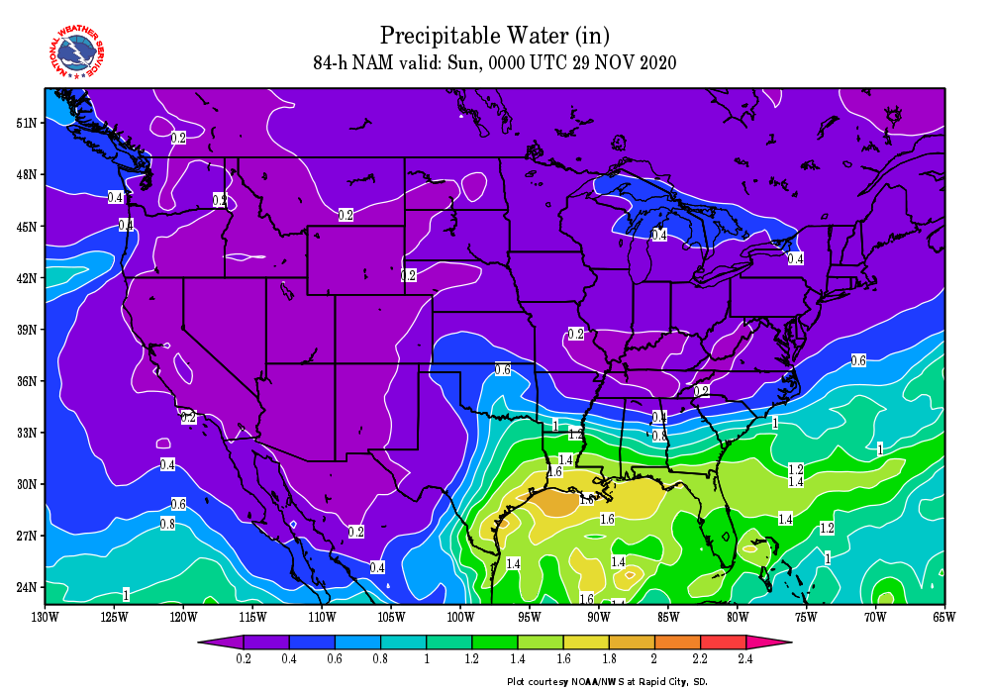 Rains should end sometime on Sunday as a strong cold front moves off the coast, bringing the chilliest autumn, with temperatures dipping into the 40s near the coast and upper-30s over northwest parts of the county by Tuesday morning.