An anemic, but welcome, cold front slid off the coast late Sunday and early Monday bringing much lower humidity levels and sunny skies as an upper-level low to our east helps funnel northerly winds aloft over our region.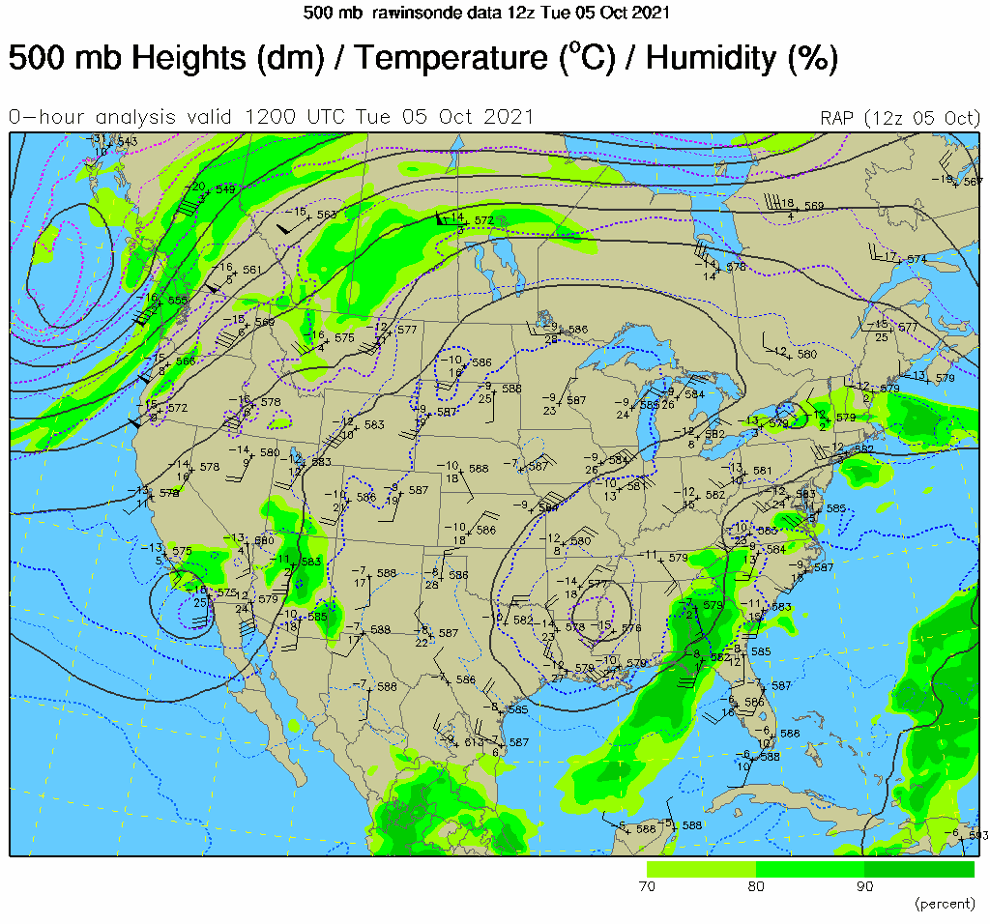 With surface high pressure in place over Colorado, we should see seasonal weather continue through the week. However, this will change through this coming weekend as surface high pressure shifts off to the east and south, and southeast winds return to our area along with warmer temperatures and higher humidity levels.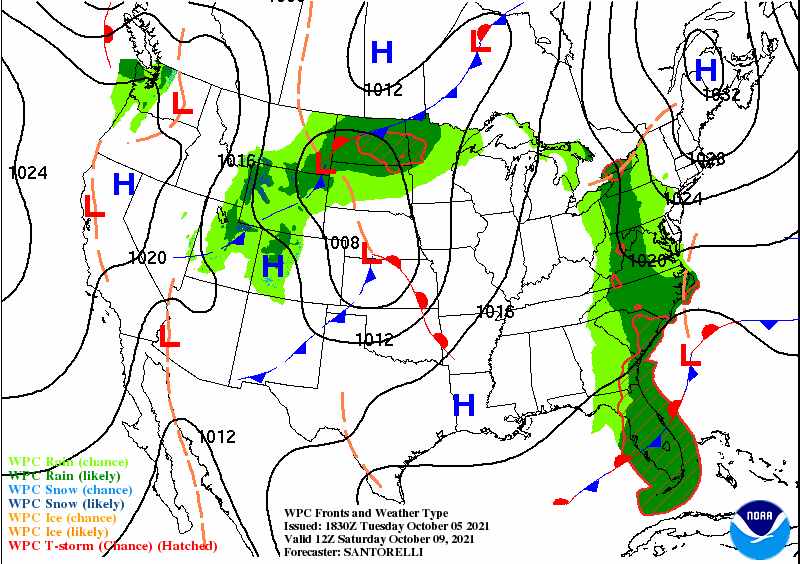 Another weak cold front will be moving into the state by Sunday along with enough moisture to bring a few showers, however it seems likely that the front will be unable to make it to the coast. A persistent low-pressure trough to the west and high pressure over the Gulf of Mexico and much of the northeastern U.S. will keep the country divided weather-wise, with cool, wet weather over much of the West and warm, dry conditions over most of the East.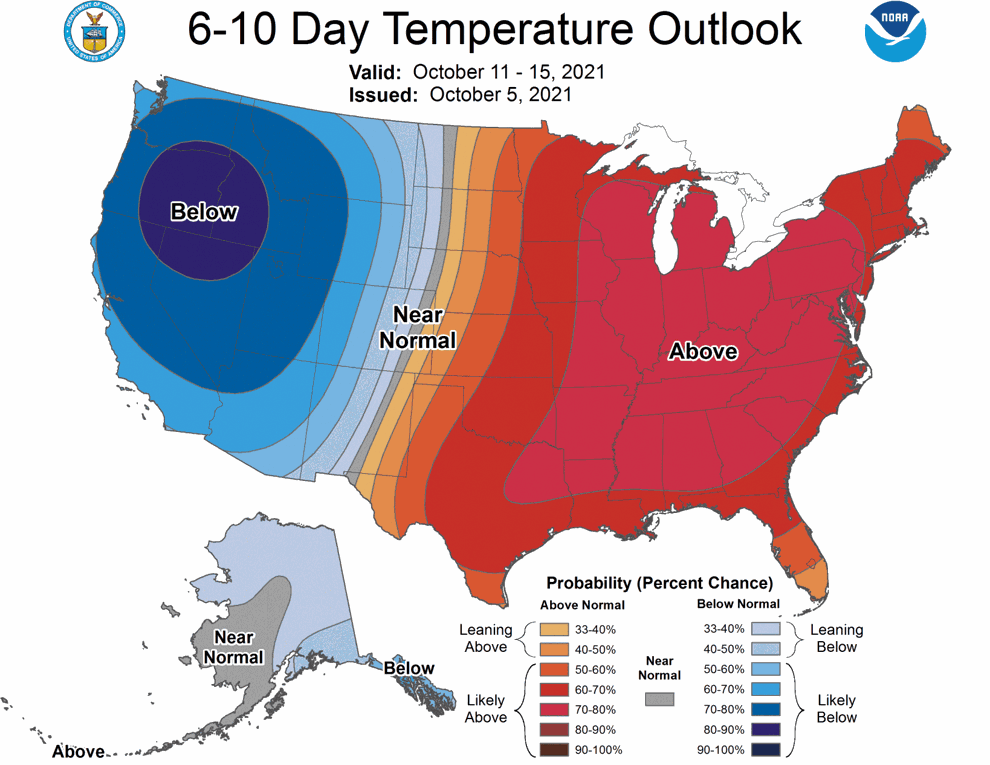 On the plus side, the Tropics seem to be settling down. Although unsettled weather will be possible over the western Caribbean, the Yucatan, and Central America over the coming 10-days, most of the intermediate term models currently seem to keep this activity well south of the Upper-Texas coast.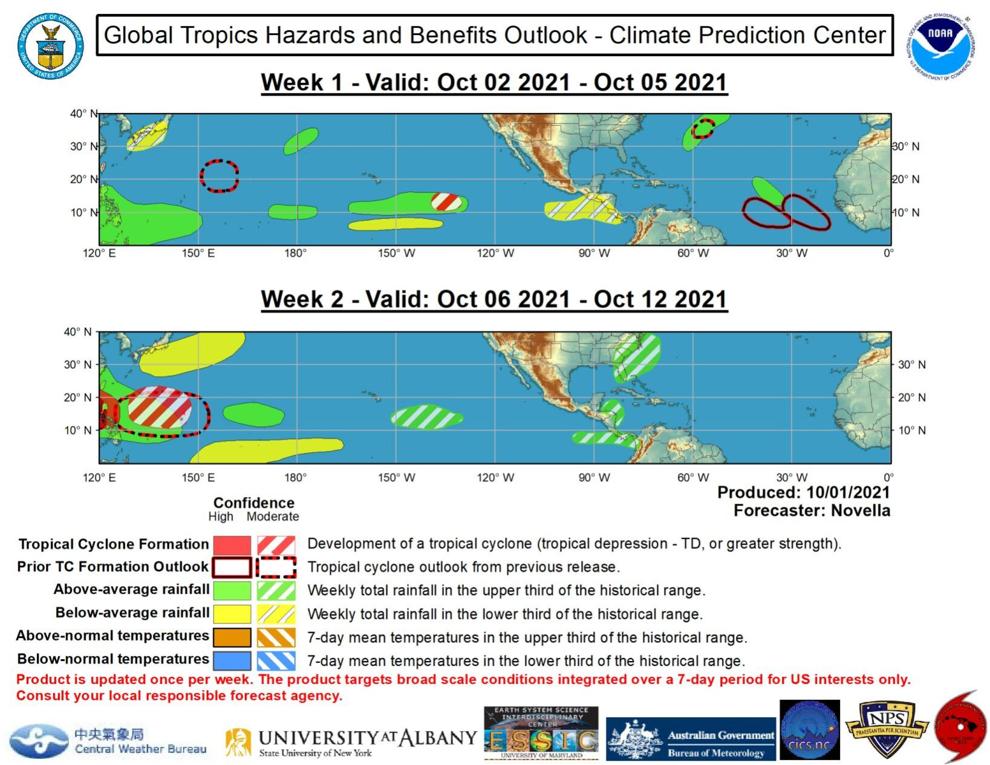 Speaking of Tropical Activity, October historically signals the "effective" end of the Hurricane Season for the Upper-Texas coast. Since 1851, only six tropical storms or hurricanes have made landfall on or near the Upper-Texas coast (one about every 30 years). The latest storm ever to directly impact our area was an unnamed tropical storm that made landfall near Freeport on October 17, 1938, bringing 4.4-foot tides and 43-mph wind gusts to Galveston.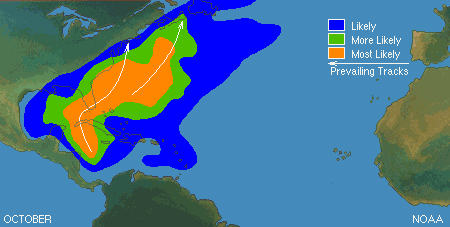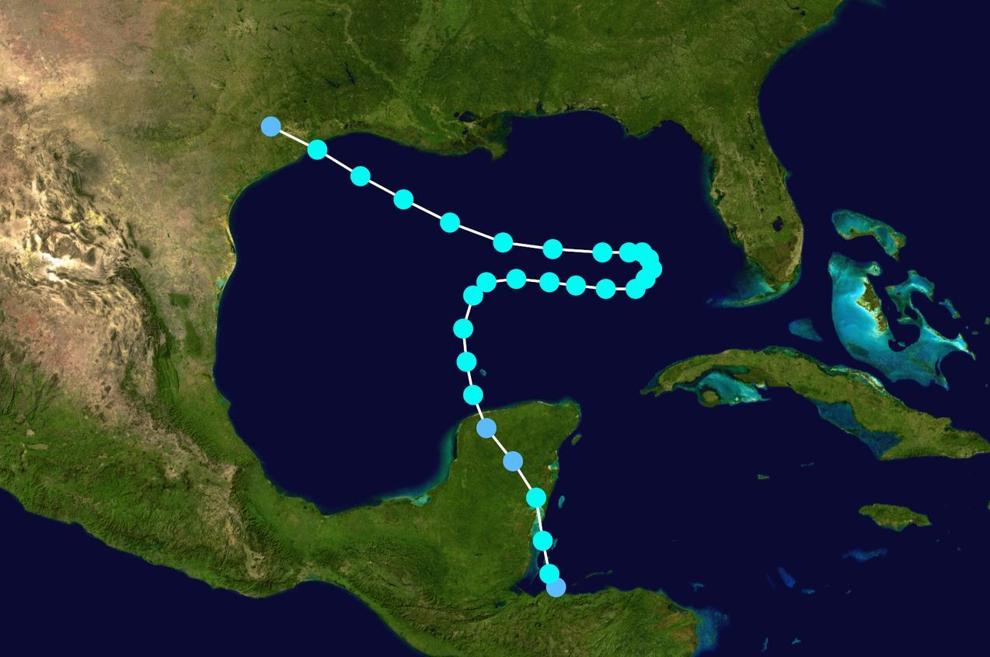 The latest hurricane to make landfall in our vicinity was Hurricane Jerry, October 15, 1989, with Scholes Field in Galveston reporting 75-mph sustained winds and 100-mph gusts as the storm moved ashore on the Island. Mild to Moderate damage was widespread across areas of the County along and near the coast.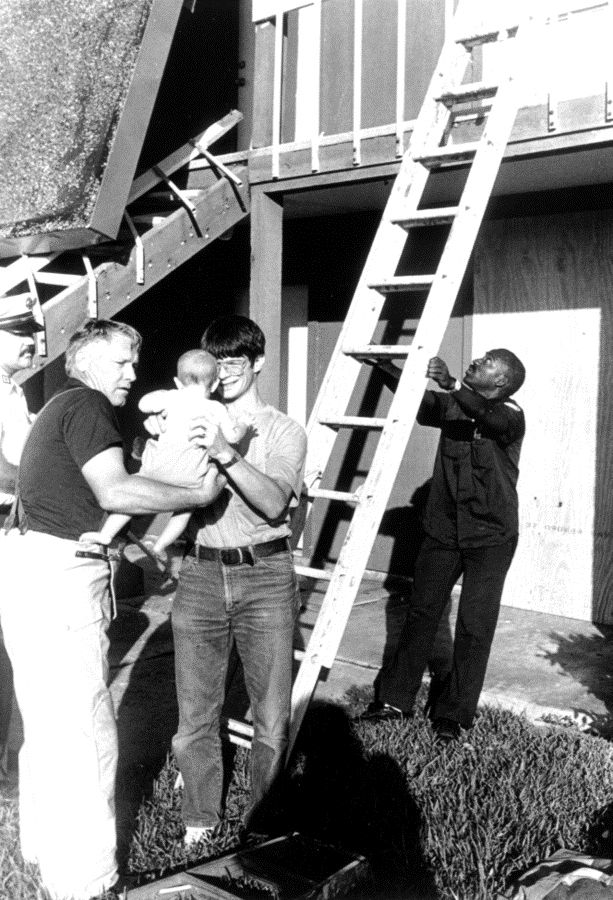 Still, "it isn't over until it is over", as Yogi Berra once said. So we will still need to see what the next few weeks bring before we can think about putting the season completely behind us.
Finally, while we are on history, 2021 marks the 150th anniversary of weather service observations and forecasts in Galveston County. The U.S. Signal Corp opened an office in Galveston on April 19, 1871 (you can view a historical marker regarding this at the Federal Building at 601 25th street).
The new service started off with a bang, as two tropical storms struck the Island during the first week of June, leading one lady to complain to the Galveston Weekly that: "They'd better take that old Sergeant Von Hake away from here. The United States Government sent him here a couple of weeks ago and he's done and brought two storms already. He don't know nothin' about how to manage this here Texas weather".
I guess some things never change!