The latest advisory is out on Tropical Depression #22. At 10 am, the center of the depression was located near 23.8 N and 93.9 W, or about 275-miles east-northeast of Tampico, Mexico. Sustained winds remain at 35-mph, though satellite image shows the storm slowly becoming better organized. It is estimated that the storm is moving north-northeast at 7-mph. Much of this is based upon satellite data as the reconnaissance flight due to investigate the system more closely this morning, had to turn back when struck by lightning.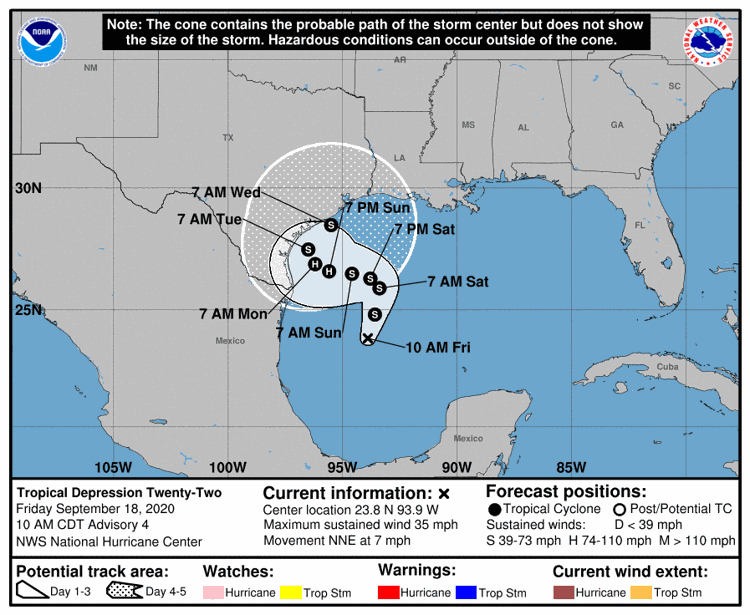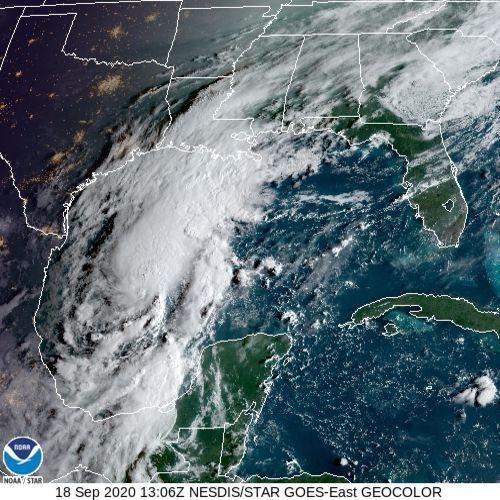 The National Hurricane Service expects the storm to generally move north-northeastward for the next 24 hours or so, steered by a mid to upper-level trough over Texas and northeastern Mexico. Beyond that, the trough is expected to pull out to the northeast with a low to mid-level high pressure ridge building to the north of the system. This should result in a westward turn and continue slow forward speed.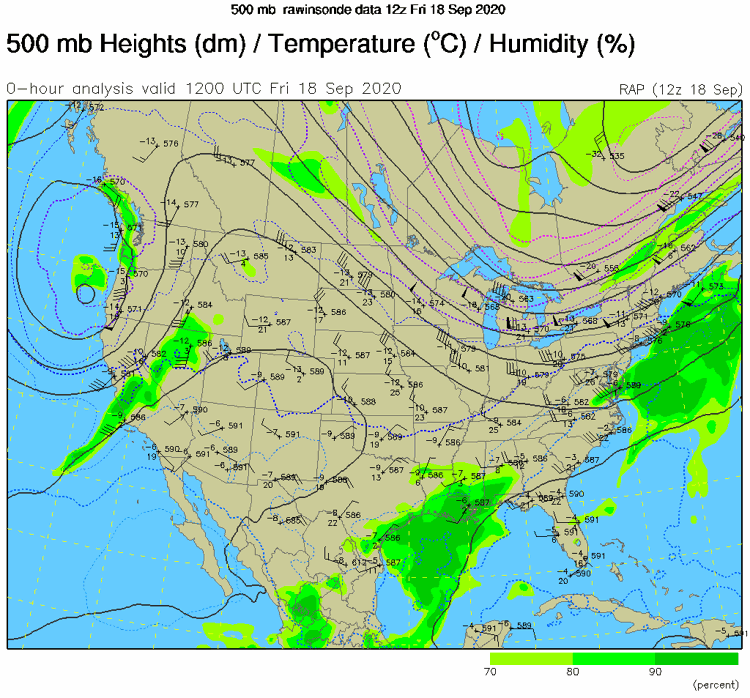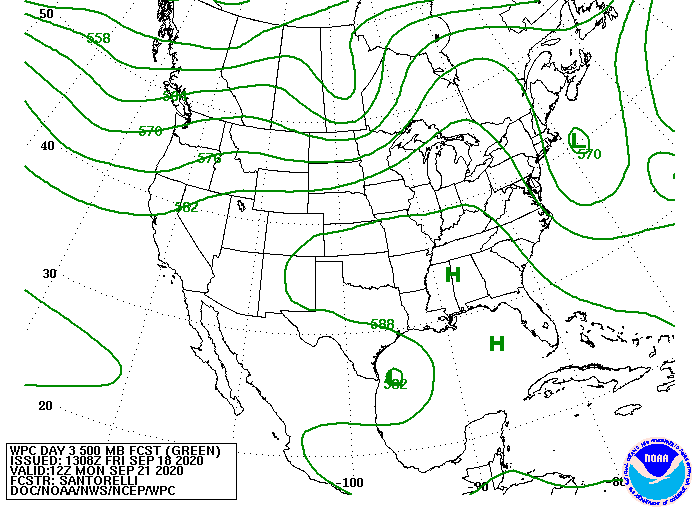 From there on, much uncertainty reigns and there is a fair amount of disagreement among the various models. This is the type of situation that frustrates forecasters because minor changes in the path can result in markedly different conditions at any particular locale.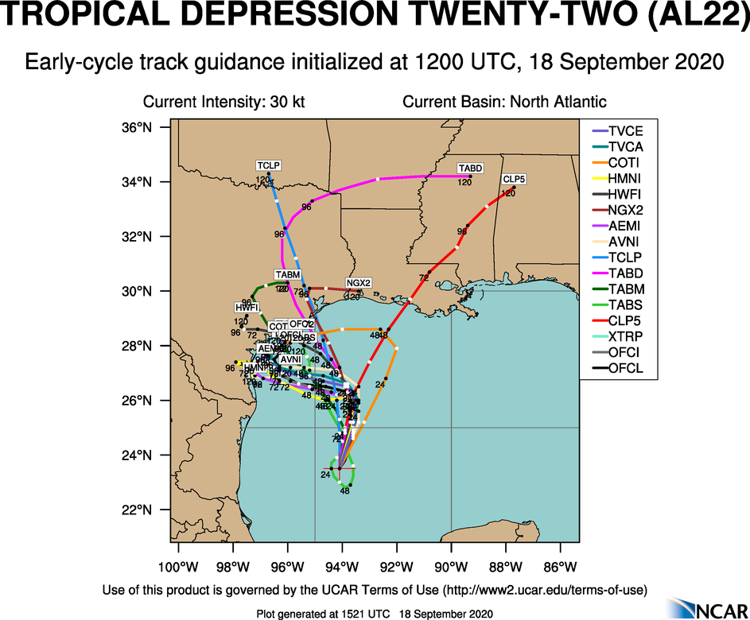 For instance, there is a very sharp delineation between areas that could get excessive rainfall and those that are spared.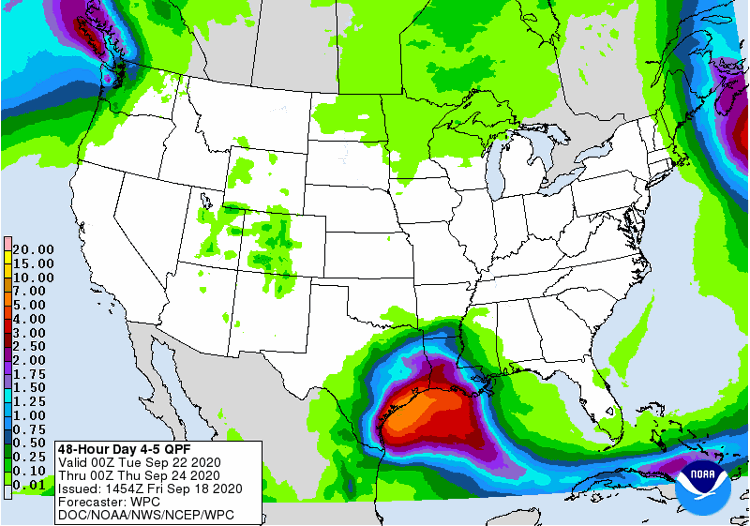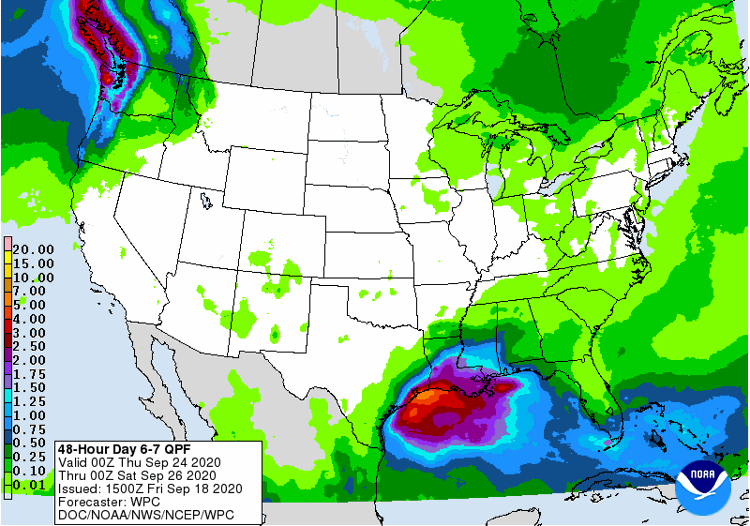 All that can be said, is based on current thinking, areas closest to the coast will be at most risk for very heavy rainfall.
One thing that is fairly certain is that the Upper-Texas coast will likely see high tides due to persistent east and northeast winds as storm makes its turn to the west. But, how much impact and inundation there will be in low areas will be dependent upon the intensity and organization of the storm as well as its exact track.
Currently, the NHC has TD#22 strengthening to tropical storm with 12 hours or so and becoming a Category 1 hurricane by late Sunday or early Monday. If the NHC's estimated position of 28.5 N and 95.5 W by Wednesday morning is correct (fairly unlikely given the uncertainty), we would have a 85-mph tropical storm located 60-65 miles southwest of Galveston.
The good news, if any, in this is that high pressure and drier air flowing in behind a weak frontal boundary is expected to result in some weakening of the system by that time.
Nevertheless, the bottom line is that we will, most likely, get impacts from this system in terms of both high tides and possibly excessive rainfall and those in vulnerable areas should begin thinking seriously about planning for that eventuality. It will probably take some time before there is more clarity about the exact track and local impacts. It will be wise to pay attention to updates from the National Hurricane Center and the Houston-Galveston National Weather Service Office.