Reconnaissance aircraft late this afternoon found the low in the southwest Gulf of Mexico had developed enough to be designated a tropical depression. At 6 pm, CDT the storm was centered near 21.9 N and 94.3 W, or about 220 miles east of Tampico, Mexico. Sustained winds were 35-mph and central pressure was 1005 MB (29.68"). The depression is moving northeast at 5-mph.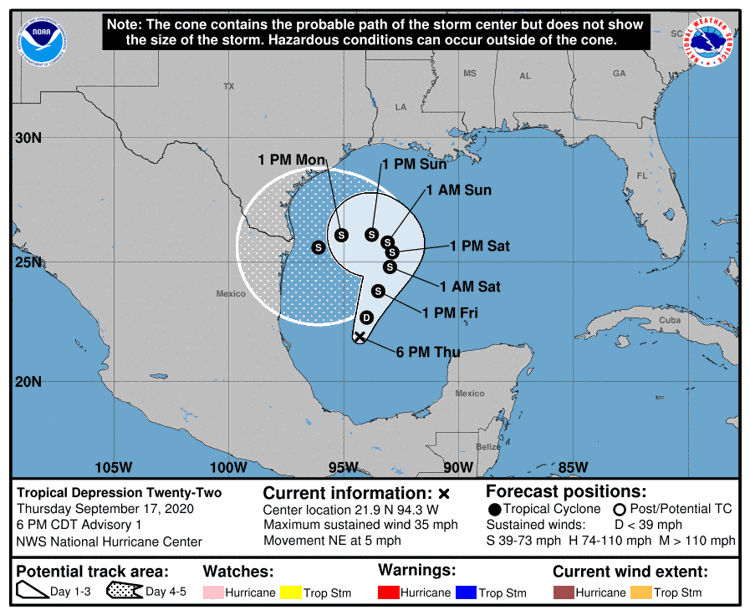 The system is expected to meander slowly in the Gulf, intensifying to a strong tropical storm within 48-hours. Although the system is moving northeast, it is expected to make a slow westward turn in the general direction of the South Texas coast. If you notice the cone above, it is virtually a large round circle, showing both uncertainty as to the track as well as the fact that the storm ultimately drift to the southwest, or even turn a loop in the Gulf. This is reflected in the wide array of model forecasts.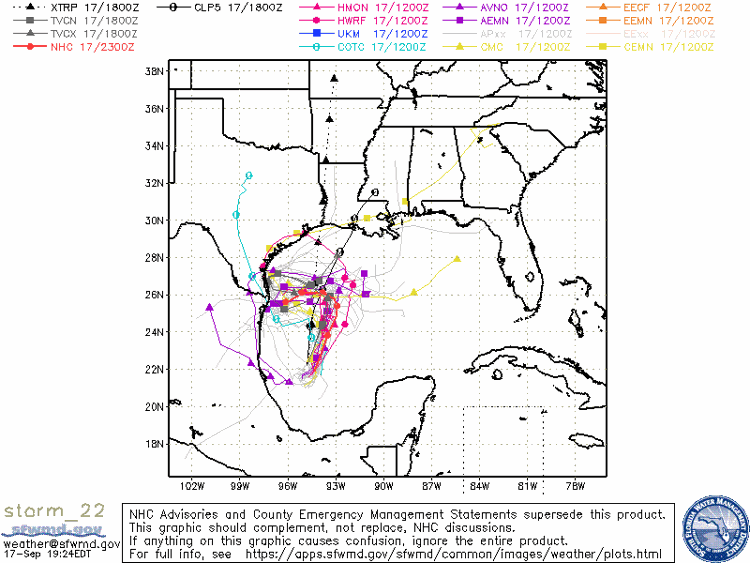 Although there is much uncertainty with this system, one thing seems clear. It will likely have an impact on the Upper-Texas coast as the prolonged east and northeast winds along the Texas coast will result in tidal flooding in low-lying areas and the bays as a consequence of water build-up.
Another possibility will be heavy rains, though that is a little more dependent upon any specific track the system takes.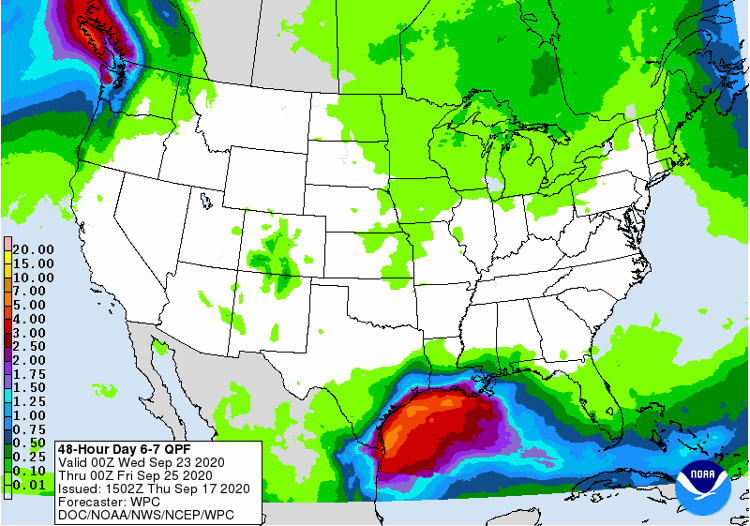 In any case, it will be important to pay attention to advisories and updates from both the National Hurricane Center and the local Houston-Galveston National Weather Service. I will also be posting as this likely to be several day event unfolds.