2020 will go into the record book as a strange year in many ways, weather and hurricane season included.
A brief cool spell has brought a modest touch of autumn to our area, with lows this morning ranging from the upper-40's and the low-50's over northwest parts of the County to 57° in Galveston. The cool spell is expected to be fairly brief as a broad high pressure center builds in from the East Coast across the South to East Texas, bringing east to southeast winds and milder conditions to the area.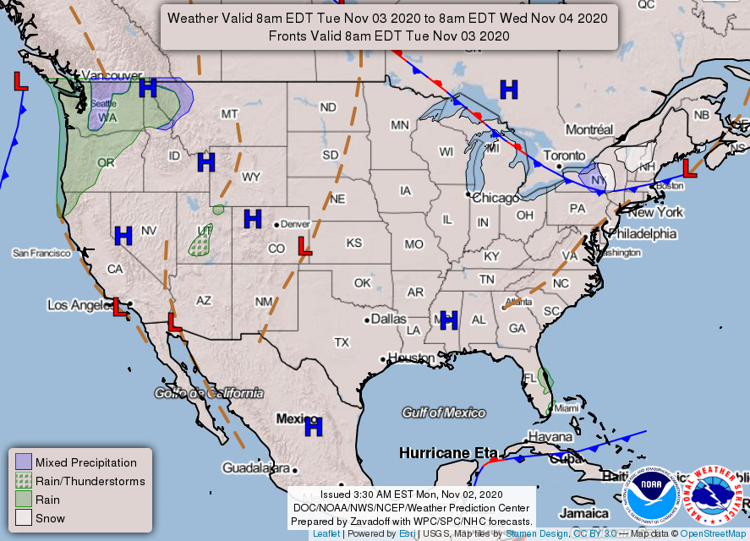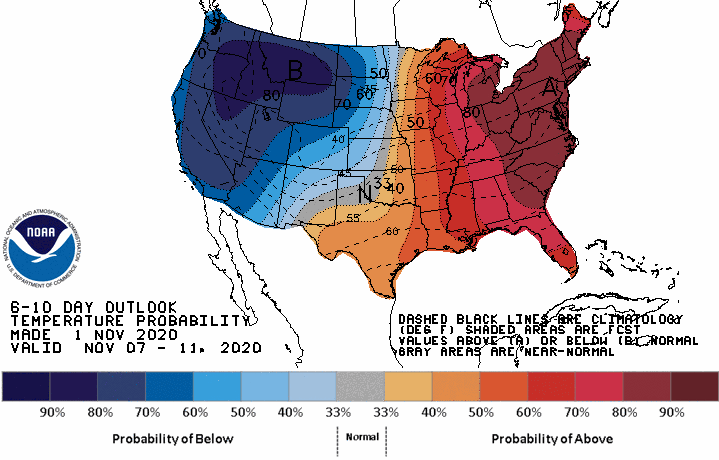 Meanwhile, a major hurricane is threatening Central America with life threatening storm surge, catastrophic winds and dangerous flash flooding. At 10 am, Hurricane Eta was centered near 14.8 N and 81.5 W, or about 115 miles east of the Nicaraguan/Honduras border. Sustained winds in the rapidly intensifying storm were 110-mph and the central barometric pressure was 962 MB (28.42"). Eta was moving west at 9-mph. However, sustained winds of 140-mph are expected by landfall, making the system a strong Category 4.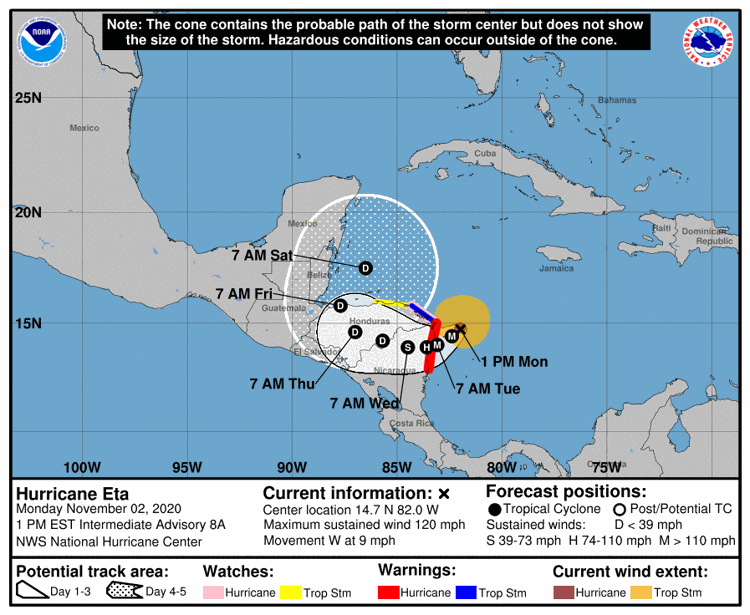 Normally, a storm like this would slowly dissipate over Central America or move across the region into the Pacific. However, in a year where nothing is normal, Eta may have a few surprises in store. For example, many models suggest that the system will turn back northeastward after moving inland and reappear in the northwest Caribbean Sea as a strengthening storm.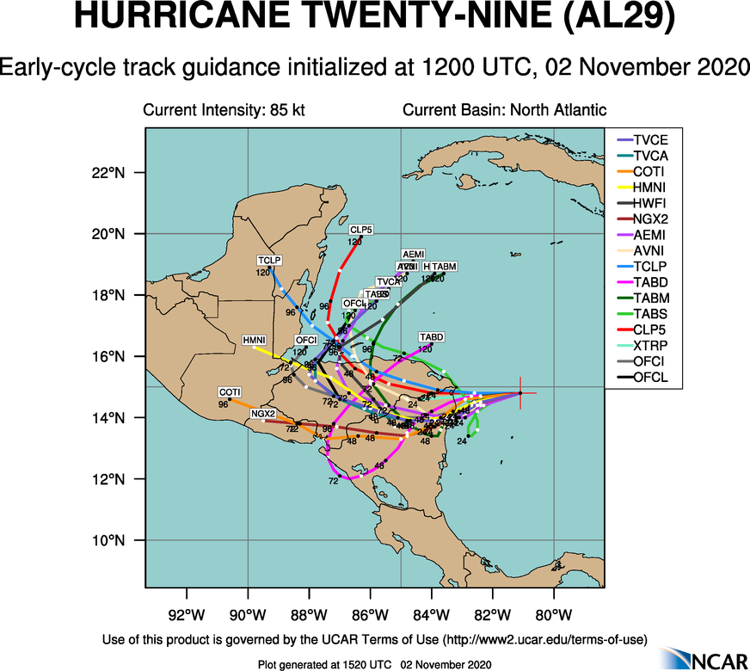 Whether this happens with Eta is somewhat speculative at this point in time. However, several models hint that the system could track either north into the northern Gulf of Mexico or northeastward threatening Cuba and/or South Florida. In other words, the storm season may not be over at all for some parts of the U.S.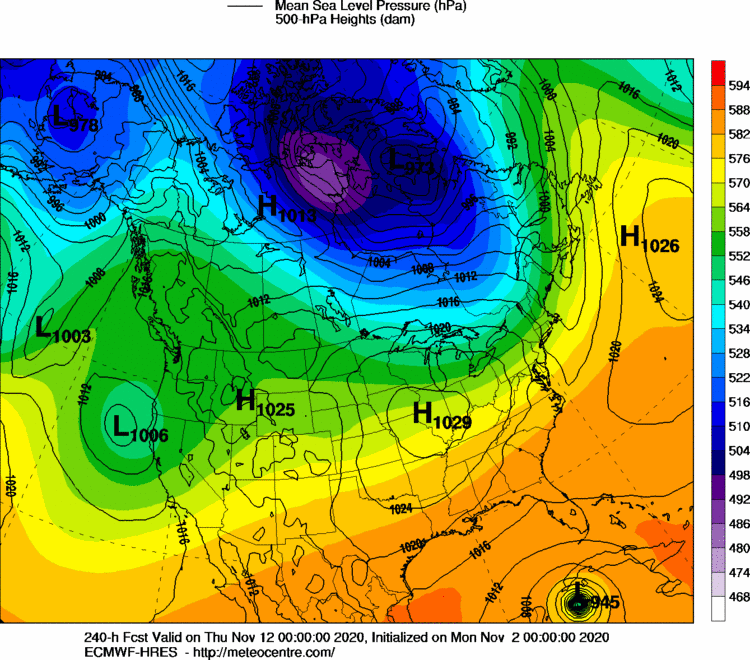 As I say, this is speculative at this point and it seems likely that the overall weather pattern should keep any system well east of us, with the GFS projecting a fairly potent cold front reaching the Texas coast in about 9-10 days. Nevertheless, we may all be watching the Tropics in a few days.