In August, 1913, the local forecaster in Galveston, W. F. Stewart, wrote an article titled "Midsummer Showers At Galveston, Texas." In his article, he noted that the typical showers that impact inland areas "fall only occasionally on Galveston Island." This is due to the increased afternoon heating on the mainland, which tends to produce the usual afternoon thundershowers in that area. He also mentioned, of course, other showers and storms can be due to tropical activity and surges of unstable tropical air providing an additional source of summer rains. But, of more interest to us, he noted that the greater number of summer rains on the Island "takes place in a manner somewhat unusual." While he lacked the tools and data, now available to meteorologists today, Stewart correctly surmised that these were related to pools of cooler weather in the upper-atmosphere that typically move northwestward towards the Upper-Texas coast, usually appearing here about 48 hours after they leave Florida.
This later situation is what we saw on Friday and Saturday with the heavy downpours and frequent lightning over parts of the Island and County. We now know that these kinds of rain events are related to the westward movement of inverted troughs and/or TUTTS (tropical upper tropospheric troughs). Often, in these situations, we find storms moving from the northeast or even north as opposed to the usual summer pattern of showers or thunderstorms moving generally from the south or southeast to the north or northwest.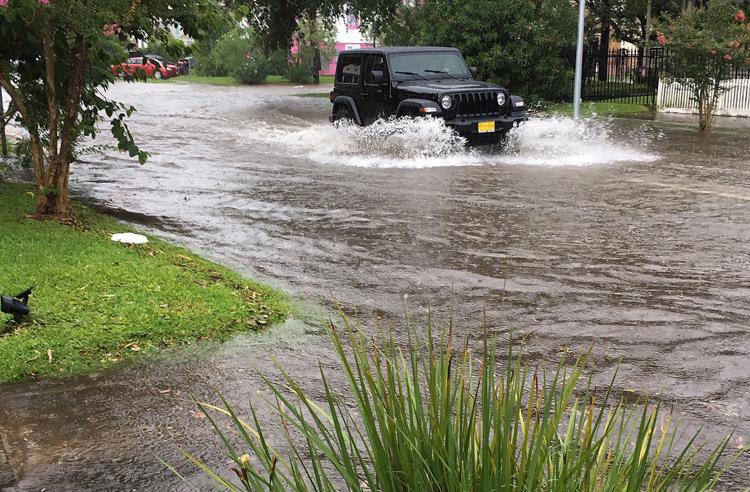 Back to today: after a brief respite from the rain, we should see shower and thunderstorm activity increase this afternoon and tomorrow. These, however, will be different from this weekend's rains in that they will be a result of deep tropical moisture flowing back into the area from the Gulf and becoming destabilized by daytime heating, not a passing low pressure trough. P.W. (precipitable water) values will reach 2.0 or higher by Wednesday, meaning that moisture levels will be quite high, resulting in the expected showers and thunderstorms.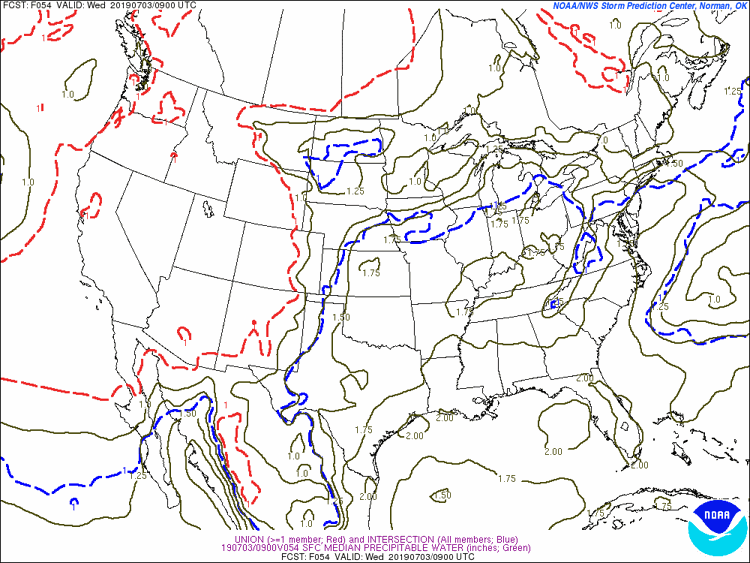 The good news is that high pressure building into the area should lead to drier conditions for July 4th and beyond with essentially rain-free weather prevailing into early next week.