Warm weather has returned to Southeast Texas along with southerly winds and increasing humidity levels. This is in the wake of widespread rains over the County yesterday that ranged from 1 ½ inches to 3 inches on the Island to generally less than an inch over most inland areas. The rain was in part, caused by our last cold front, moving back north as a warm front, accompanied by moist, unstable air.
Another weak cold front is expected to move into the area overnight tonight and tomorrow, bringing a good chance for showers and thunderstorms, though rainfall amounts will be generally less than what we saw near the coast yesterday. Likewise, any cool down will be modest compared to our last cold front.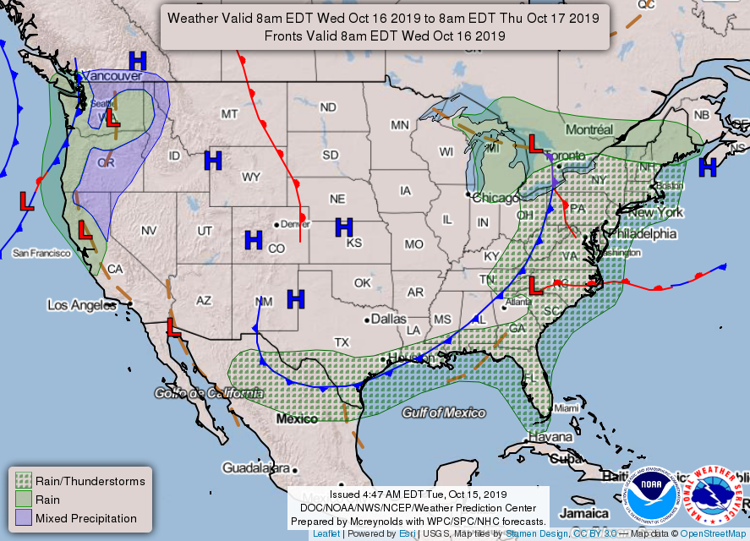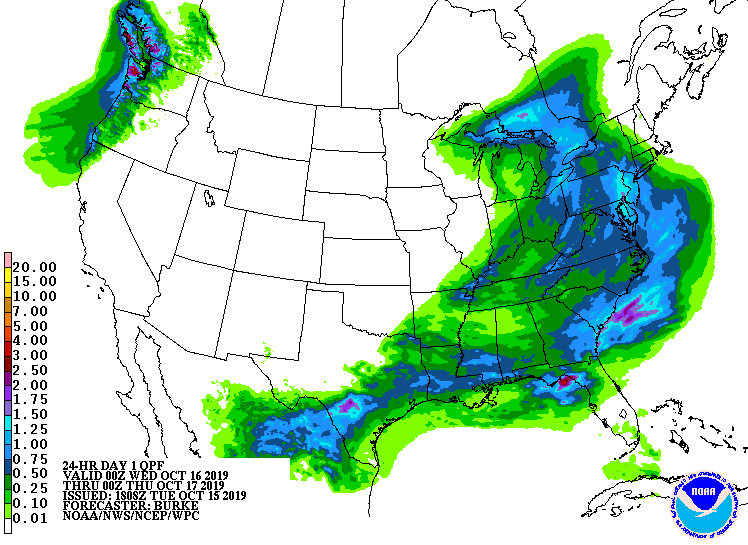 Looking further ahead, we should see a fairly quick return to warmer weather as we end the week. It is this weekend where our weather outlook gets complicated, both with respect to timing of events and what kind of weather we will see locally. The complicating factor is an area of disturbed weather now located near the Yucatan Peninsula and Bay of Campeche.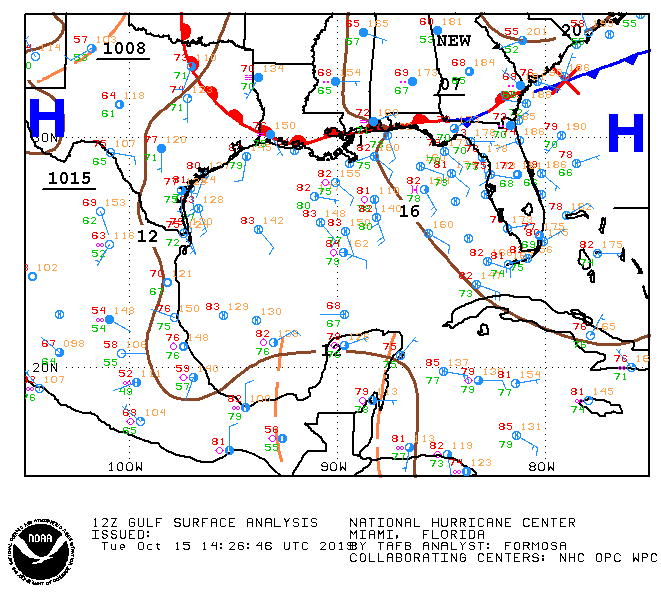 The National Hurricane Center now gives this disturbance a 40% chance for developing as it moves north and then northeastward in the Gulf of Mexico, possibly combining with a frontal boundary in the northern Gulf of Mexico.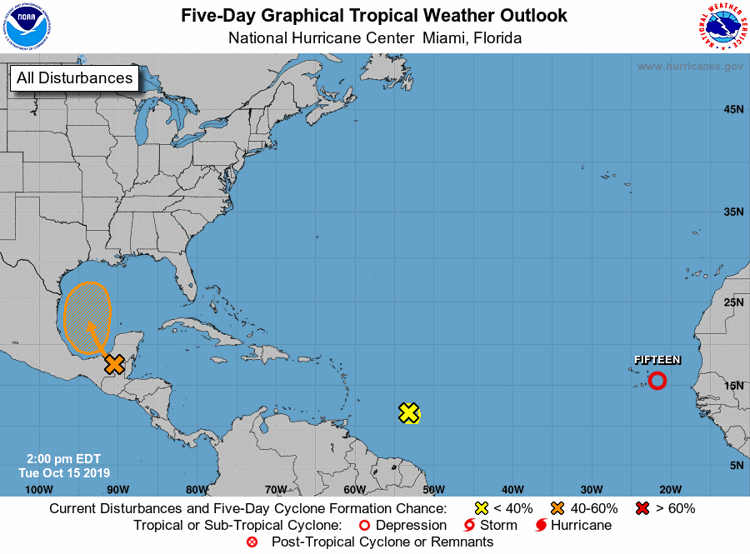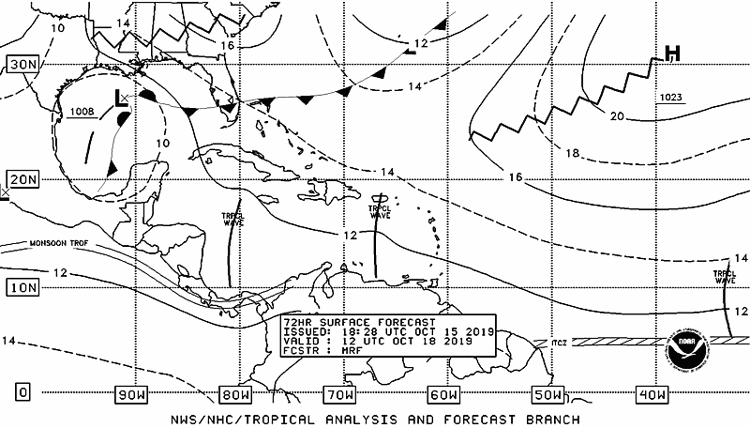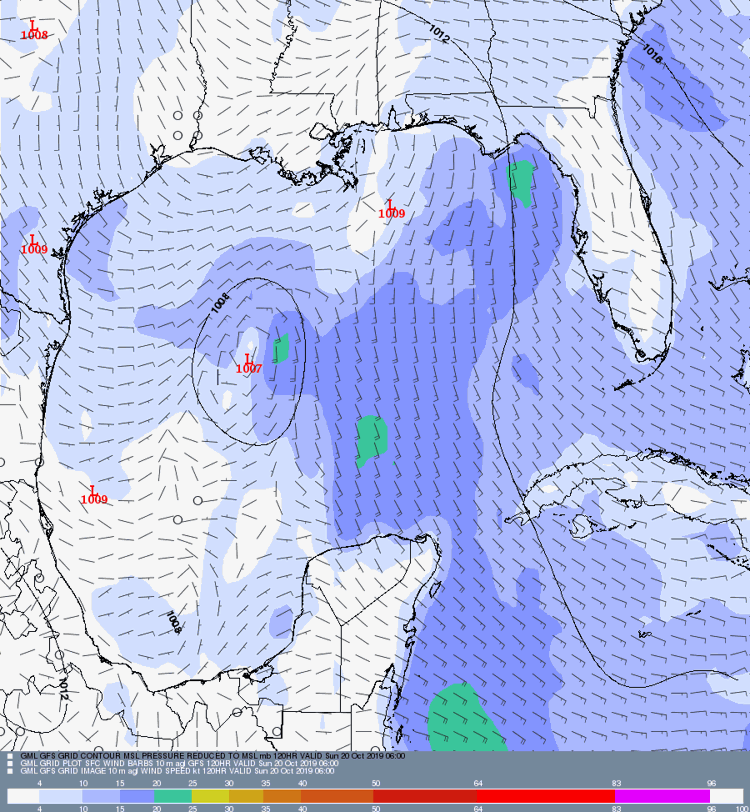 The outcome of this pattern could have a big impact on the outdoor events planned for Saturday in Galveston, such as Artoberfest and the Clean Galveston Walk. The ironic outcome may actually be a lowering of rain chances over the weekend, if the system does stay offshore and heads northeastward as currently expected. This would place Galveston County on the drier, subsiding side of this system with heavier rain off to our east. On the other hand, a path that takes the disturbance closer to the Texas coast could result in much less favorable conditions and wetter weather. Needless to say, it will be wise to monitor the weather closely over the coming few days.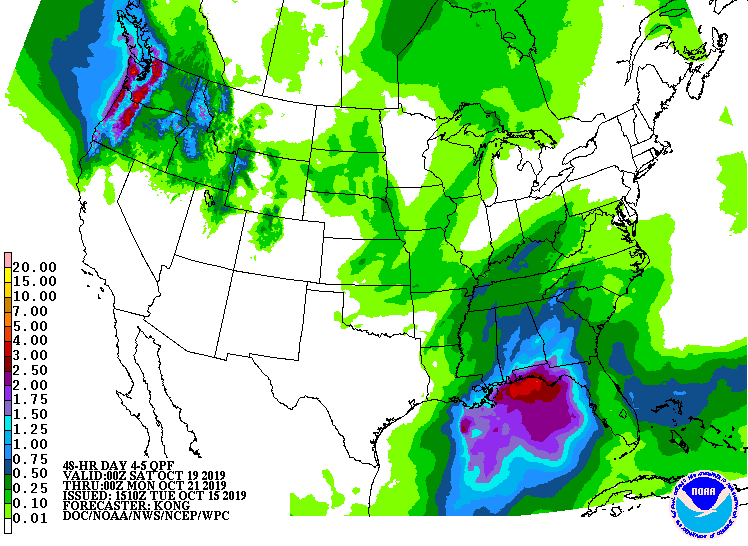 In any case, a stronger cold front should reach the Texas coast late Monday into early Tuesday, bringing back true autumn conditions.