The first two weeks of December were characterized by windy, wet cold fronts that brought a hint of winter to the County. In both cases, however, the weekend weather rebounded with plenty of sunshine and near ideal, seasonably cool conditions.
With another strong, blustery front due to roar through the area later today and this evening, the questions becomes, can we luck out again for the last weekend before Christmas?
Before I attempt to answer this, it might be wise to look more closely about what we will experience over the coming three days. As mentioned, a strong, windy cold front will move in later today. This will lead to gale-force wind gusts and chilly temperatures tomorrow and on Wednesday with lows in the lower 40's near the coast and in the 30's over northern parts of the County.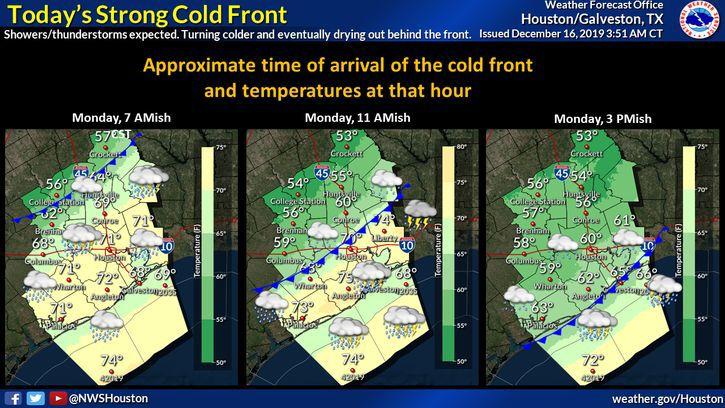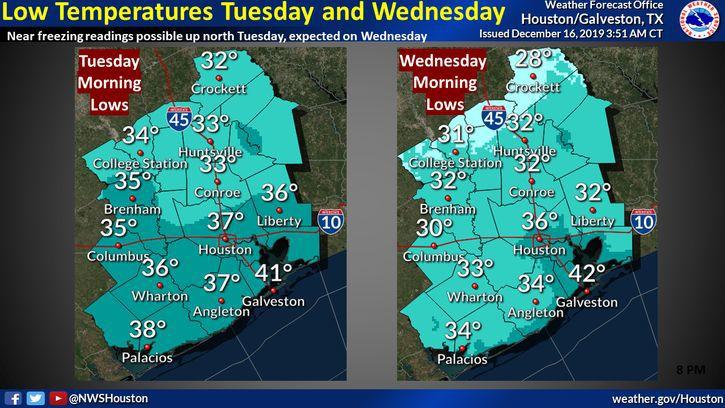 Fortunately, rainfall amounts should be modest ahead and along this front with the heaviest rains likely to our east, with sunny skies prevailing behind the front through Wednesday or early Thursday.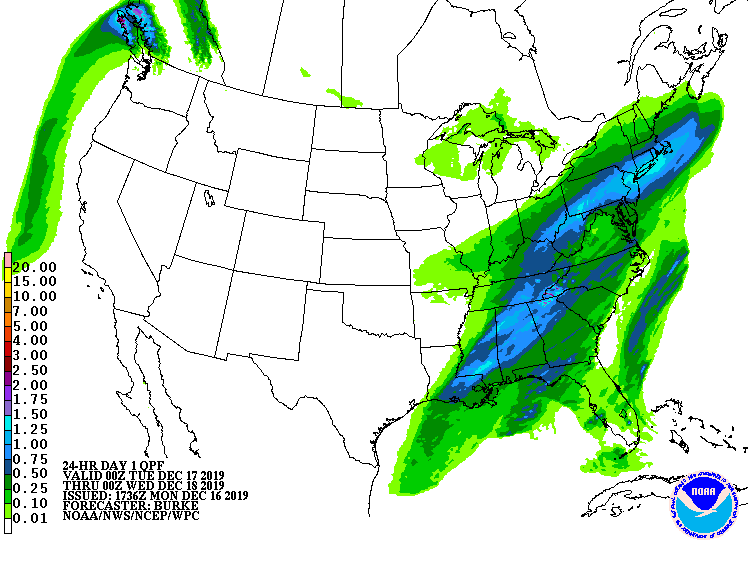 Looking further ahead, clouds and rain chances will increase again for Thursday and Friday. This is where the models begin to differ both on how long the precipitation will persist and how much rain we will receive locally. Some models depict heavier amounts of rain with precipitation lasting through Saturday, while others seem to clear things out by Saturday. On good note, both do agree that this next cold front will only bring a minor cool down with temperatures dipping into the mid t upper-40's in Houston and near 50 at the coast and afternoon highs in the 60's.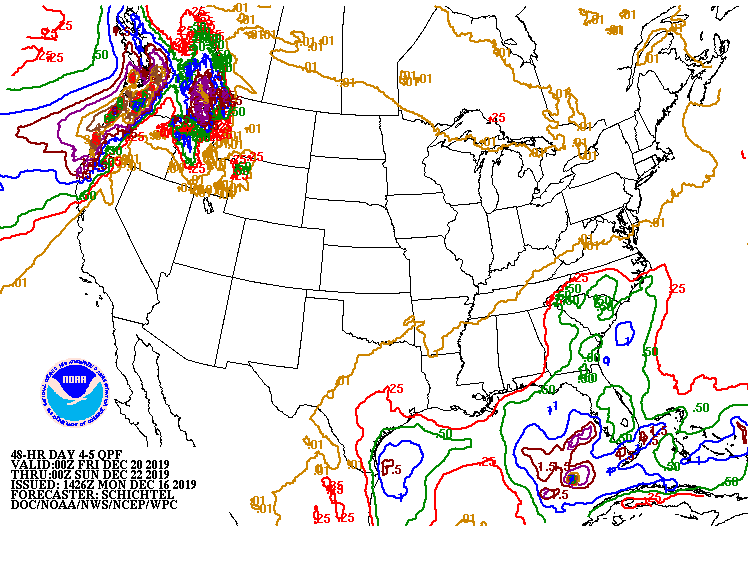 So will we see clouds and rain lingering through the weekend or will sunshine move in as they have the last two weekends? Currently, I'd say it is a toss-up between the two scenarios, though I am leaning towards clearing skies on Saturday afternoon into Sunday. In any case, it seems certain that temperatures will be modestly cool and be fairly comfortable for this time of year.