Temperatures today have already climbed to 80 degrees in Galveston as mild, partly cloudy weather prevails. A change is in the picture, however, as a cold front tomorrow brings a slight chance of thundershowers along with much cooler, windy conditions. Lows by Friday should be in the 50's with highs in the 60's as the front pushes offshore.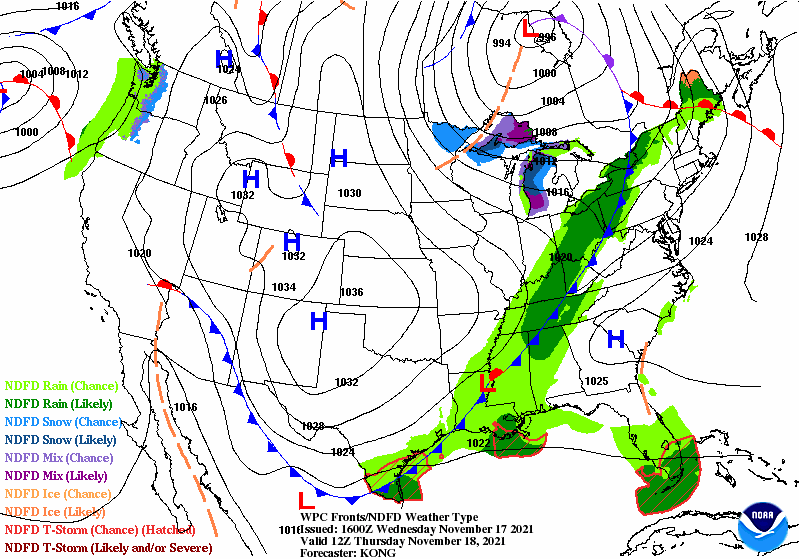 As has been the pattern of late, milder conditions return by Sunday with high temperatures back in the 70's. Another cold front on Monday will bring another chance of thundershowers along with a return to cooler temperatures.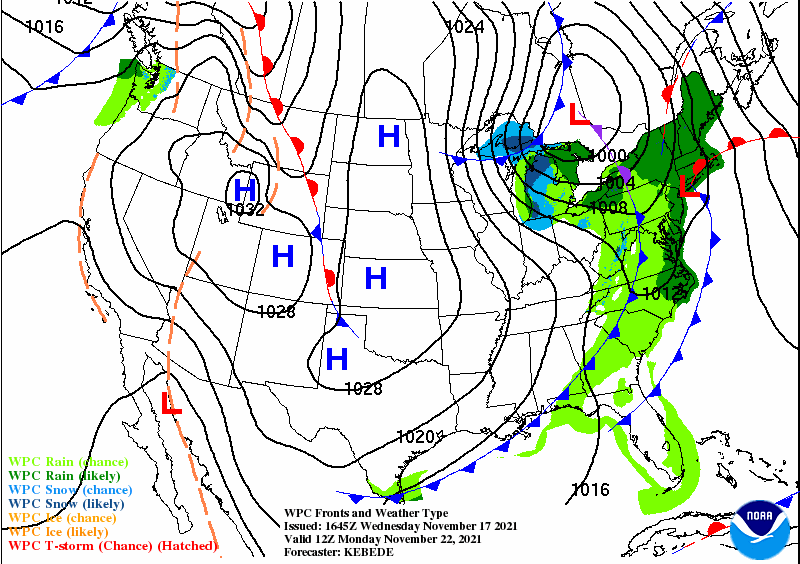 Rainfall amounts over the coming seven days, however, are projected to be relatively light with less than ½ inch likely across much of the County.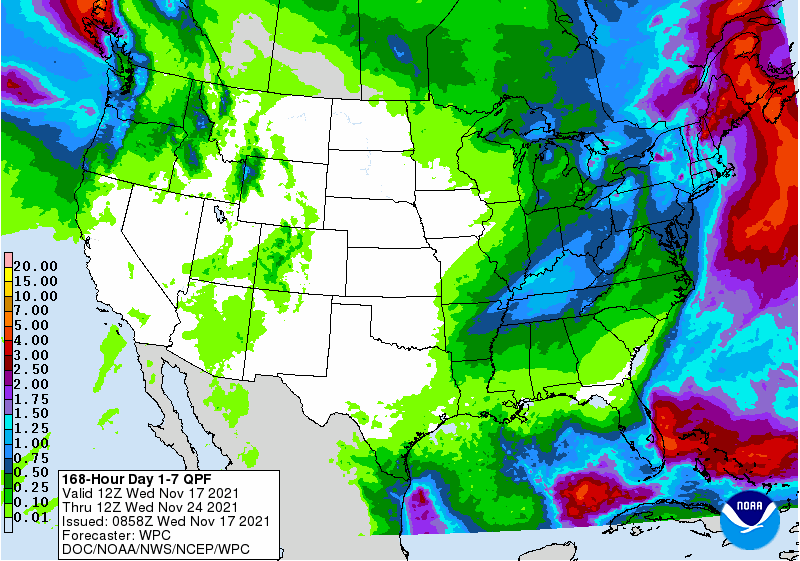 Now looking at Thanksgiving and beyond, they say that "fools rush in where angels dare to tread". So, I must be a fool for trying to determine the weather 9-10 days down the road. But the models have been consistent enough that I think the overall picture is reliable.
The long-term prognostications show a deep upper-level low pressure trough moving east into Mexico and South Texas by Friday and Saturday next week. This will help to funnel a moist and unstable southwest wind flow aloft over Southeast Texas as the system drifts slowly east.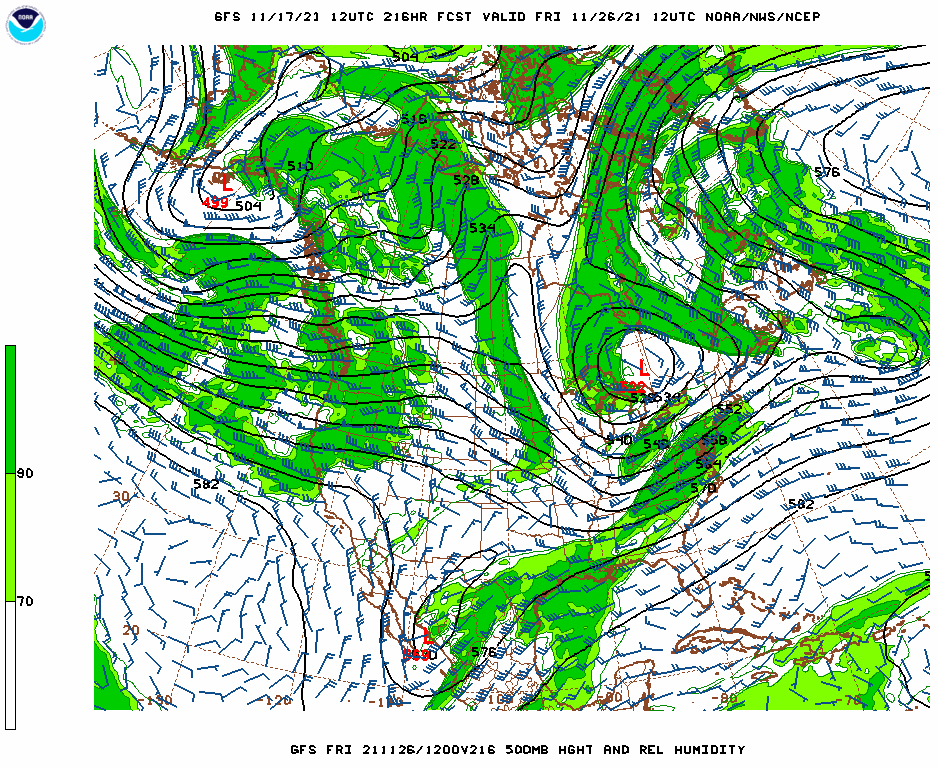 At the surface, low level moisture flowing in from the Gulf of Mexico and a surface low south of Brownsville will enhances rain chances from early Friday through Saturday or Sunday.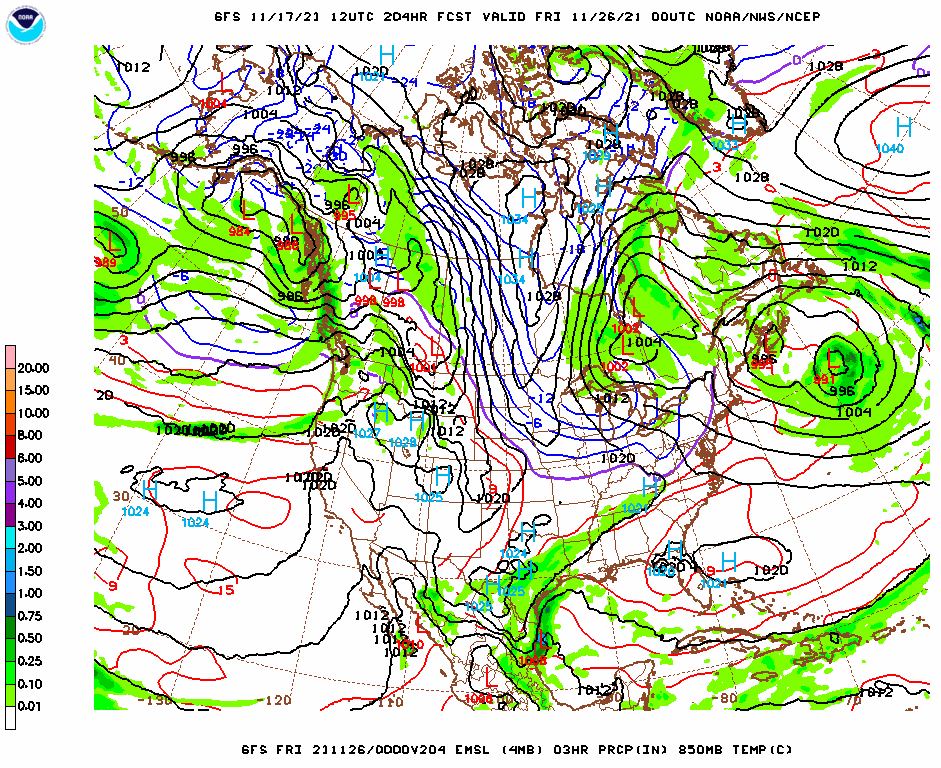 While it is far too soon to determine how much rain we will see after Thanksgiving, the Climate Prediction Center is calling for wetter than normal conditions locally through the Holiday period.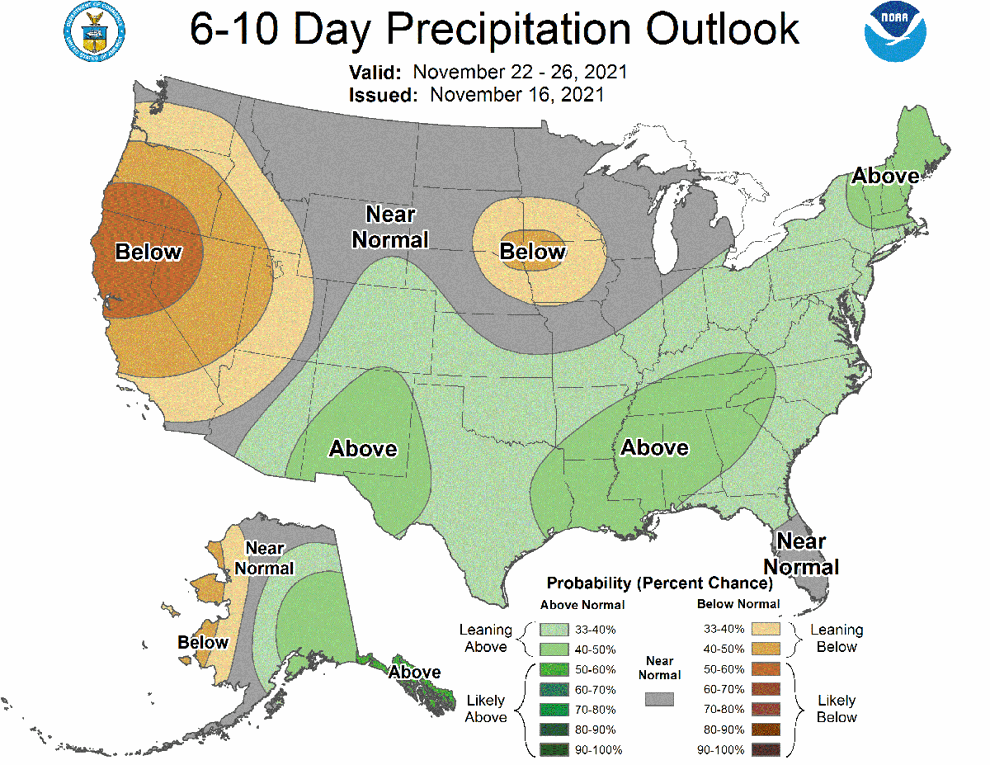 As I say, this is based upon very early projections, and we are likely to see some modifications in the outlook as we move into next week. Still, I will not be surprised to see cloudy skies and rain during the Holiday weekend.