Last Wednesday I stated in my blog that the Thanksgiving holiday might be on the rainy side, but that the details that far out in time left several questions to be decided.
As we move into this week, the wet side of the forecast seems to be fairly certain (especially for Thanksgiving Day), but there are still questions about how the weather will play out over the long holiday weekend.
First, looking at Thanksgiving. By Thursday, an influx of deeper moisture will arrive on south to southeast winds ahead of a cold front due to reach the coast by that evening. This will serve to set off showers and thunderstorms along and ahead of the front on Thanksgiving Day.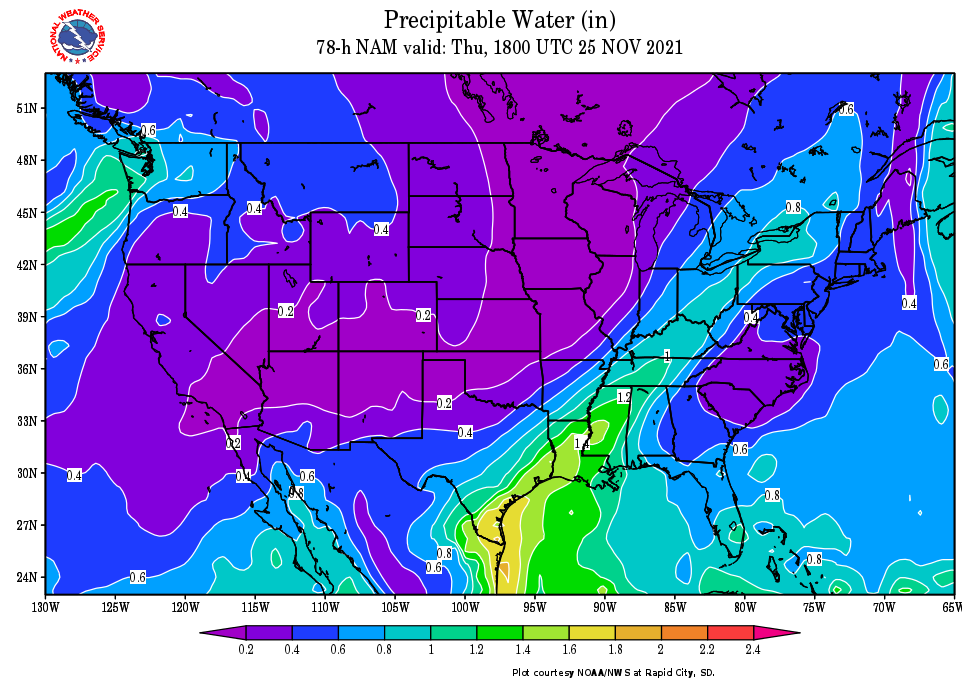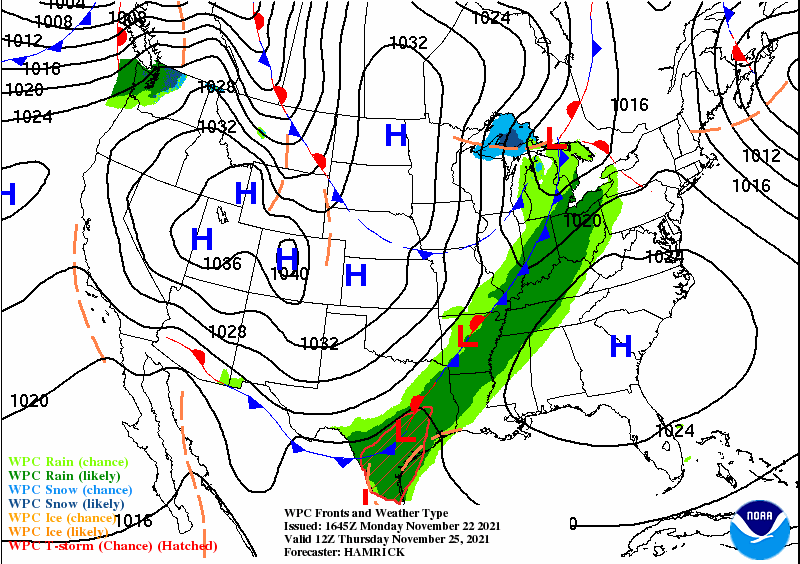 Rainfall amounts of 1 to 1 ½ inches of rain in Galveston County will be possible from Thanksgiving Day through the Holiday weekend.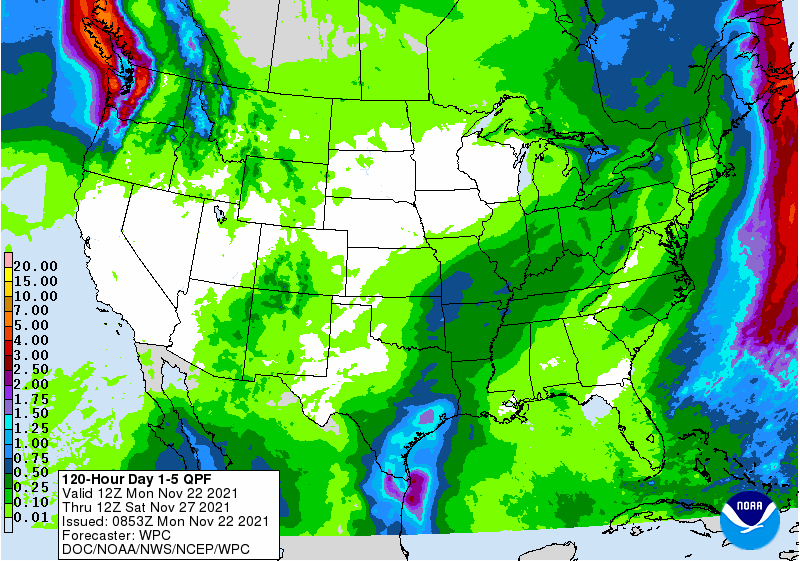 Seasonably chilly temperatures will prevail Friday and Saturday mornings in the wake of the front with lows in the 40's over inland areas of the County to the low to mid-50's at the coast.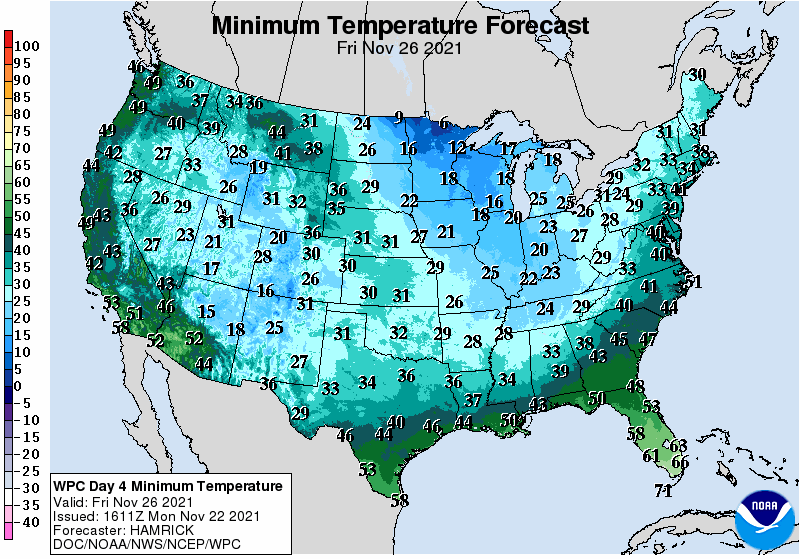 Weather for the Thanksgiving Holiday Weekend remains somewhat more uncertain. While we should see some clearing skies and lower humidity levels behind the front, cloudy skies may still prevail overall as an upper-level low to our west will keep west to southwest winds aloft over Texas with additional light rain possible in the late Friday to Saturday range. With the low moving little, some light rain could linger into Sunday and Monday as well.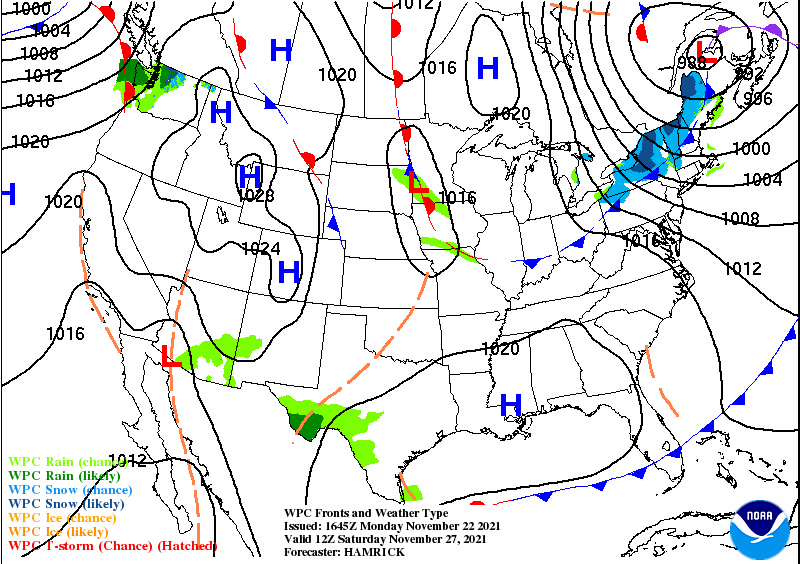 While rainfall amounts through the weekend should be fairly light, the clouds and cool temperatures will be in keeping with popular images about typical Thanksgiving Holiday weather.