First is that the forecast cone is getting slightly narrower over our area as a strengthening Hurricane Laura moves west-northwest at 17-mph, packing 80-mph sustained winds. The narrowing is due in part to growing confidence in the overall forecast as they system nears landfall and additional data is available to forecasters.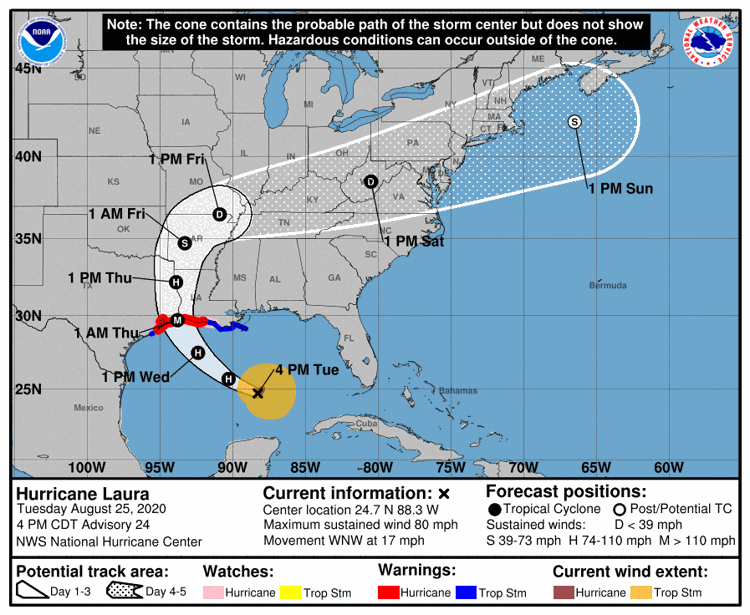 The latest advisory places the center about 510 miles southeast of Galveston on a track that will impact the upper-Texas coast and southwest Louisiana, with a projected landfall 30-36 hours from now. It also places the middle of the cone just to the east of Sabine Pass. This is in keeping generally with what we have seen in the previous advisories today.
The important fact to consider is that we are still in the cone, even as it narrows, and are looking at a probable major hurricane where just a shift of a few miles in the track could result in very serious consequences locally. There are multiple hazards associated with this hurricane and I recommend that everyone follow the advice of local officials, the National Weather Service and emergency managers.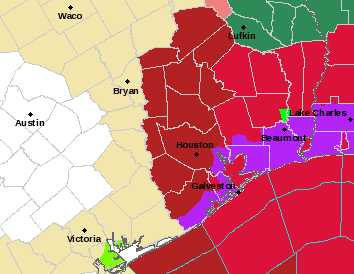 Now is not the time to second-guess a potentially catastrophic storm. The old saying: "prepare for the worst, hope for the best" certainly applies to our situation over the next couple of days.
I will post another update early tomorrow when we have had the benefit of a couple of more model runs and aircraft reconnaissance provides additional information on steering currents atmospheric conditions in and near the hurricane.