After a few days of low humidity levels and slightly cooler temperatures, local conditions are slowly transitioning back to more typical mid-June weather. With intense sunshine, overnight lows near 80 at the coast and the mid-70's inland, highs near 90° and only a slight chance of afternoon thundershowers, summer is definitely in the air.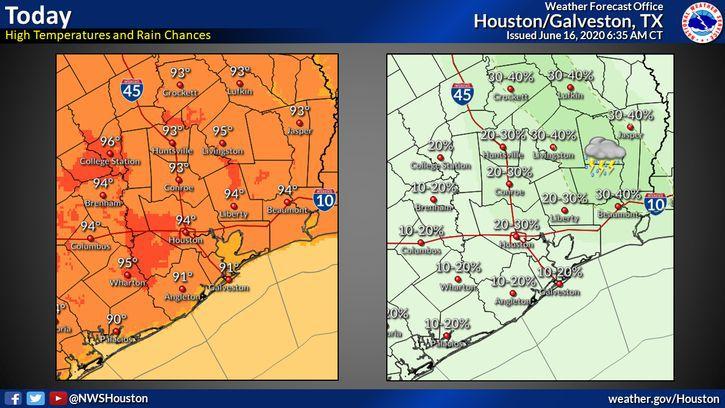 A high pressure ridge slowly building in from the west across Texas should ensure fairly stable, hot weather through the end of this week.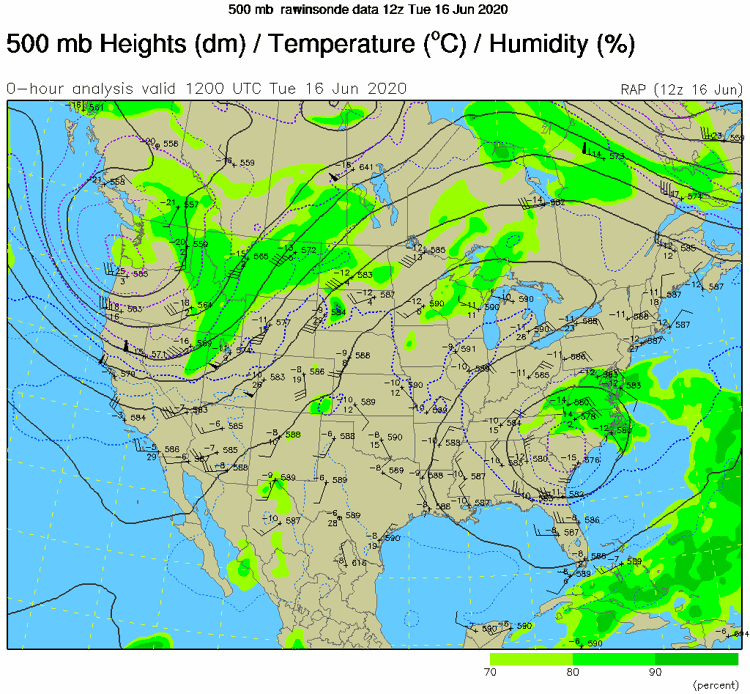 This weekend may bring a gradual change to slightly wetter conditions as deeper moisture finally flows in from the Gulf of Mexico and an upper-level low and low pressure trough develops over Texas early next week.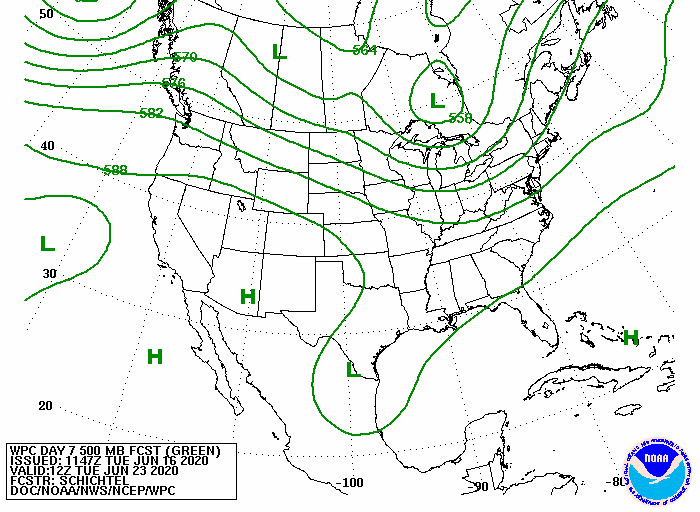 This is likely to lead to an increased chance of showers or thunderstorms, beginning this weekend and persisting through much of next week.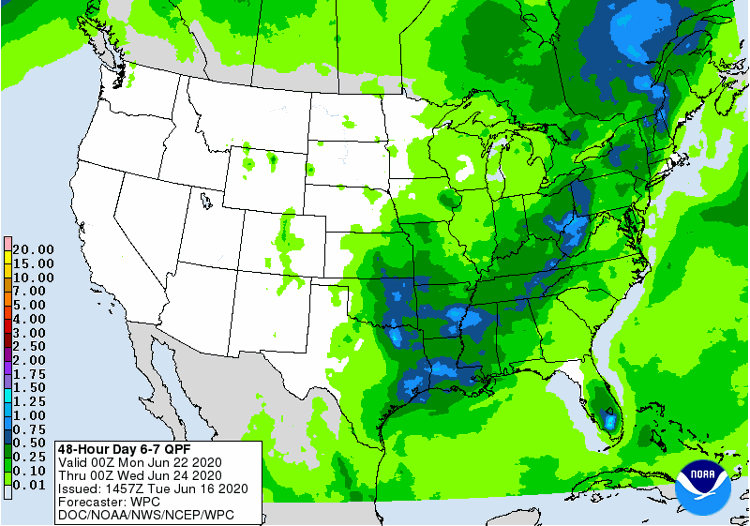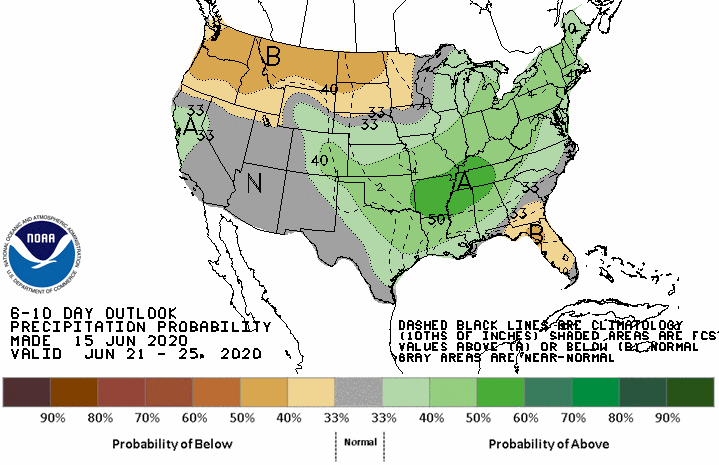 Rainfall amounts are expected to be relatively modest, but given a few more rain-free days, may be quite welcome for area gardeners.
As always, it is good to look at the Tropics this time of year. The overall picture is encouraging for the northwest Gulf of Mexico. A weak system along the Carolina coast is given a slight chance of acquiring tropical characteristics, but this will have no impact in our area.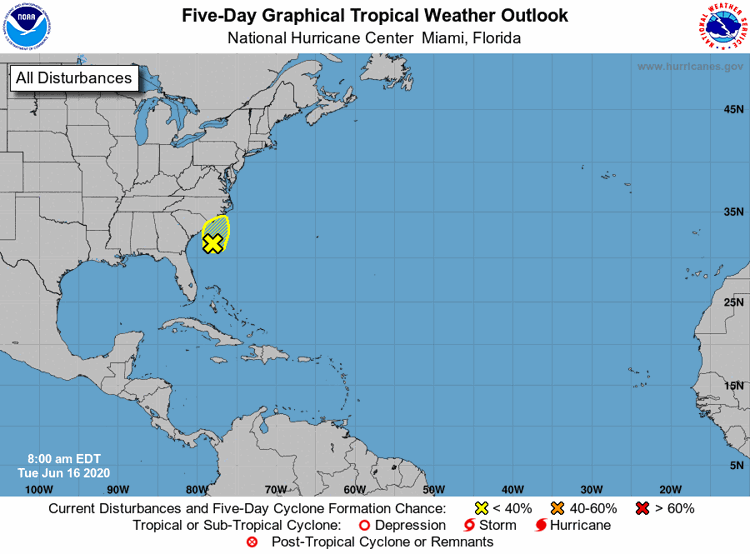 Looking elsewhere, one ensemble model hints at some development in the northwest Caribbean Sea or Bay of Campeche next week, but most models currently dismiss this scenario and I do not take it seriously at this point in time. There is more support for some development in the eastern Pacific south of Mexico later next week, but this is generally expected to remain well south of the Gulf of Mexico.
In other words, the weather outlook is fairly benign for the remainder of this week and the last week of June, even if a chance of thundershowers may put a damper on some outdoor activities.