The National Hurricane Center has issued its 4 pm Advisory with a couple of notable changes from the previous Advisory. First, Tropical Storm Beta is essentially stationary at this time, though still is expected to move west to west-northwestward towards the Texas coast. Second, a Storm Surge Warning has been issued for the Texas coast from Port Aransas to High Island. Third, the NHC now believes that Beta may not reach hurricane strength prior to landfall as wind shear and dry air will continue to hamper intensification. However… Beta is still projected to have 70-mph sustained winds at landfall and with the very warm waters in the Gulf of Mexico, rapid intensification could still occur prior to landfall.
• Tropical Storm Beta Interactive Map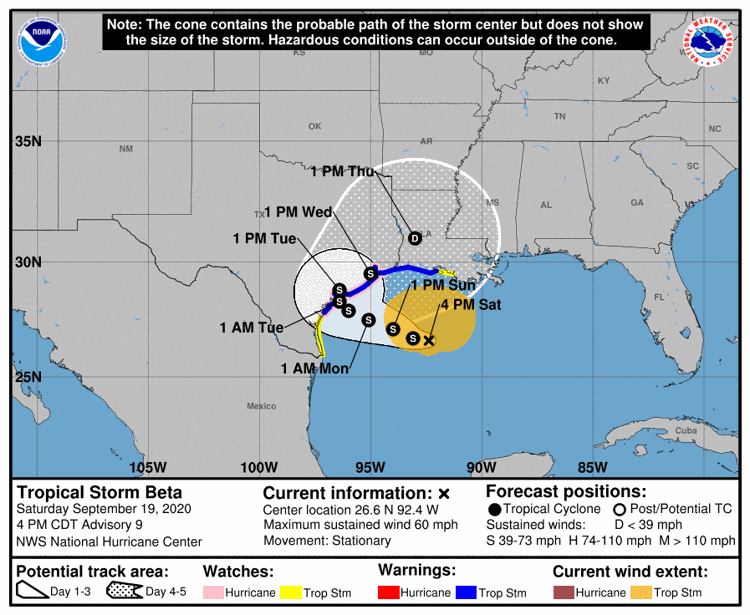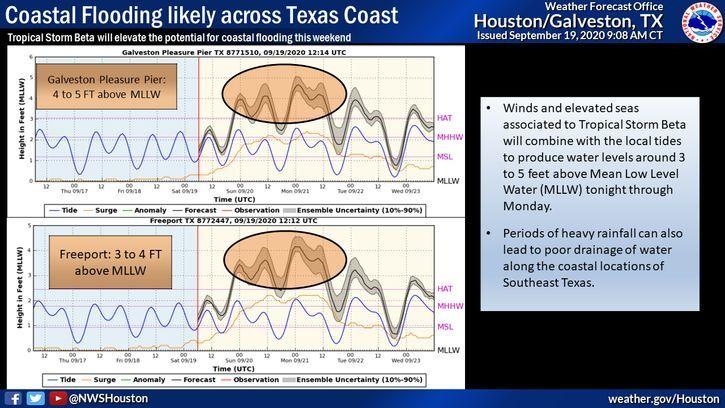 In addition to surge and damaging winds near or above hurricane levels, excessive rainfall could result in large scale flooding in the Houston-Galveston area as the storm slowly makes its way northeastward along or just inland from the Texas coast. Storm totals could reach a foot or more locally as high tide levels hamper drainage. There will be a moderate chance of flash floods as the storm moves slowly across the region.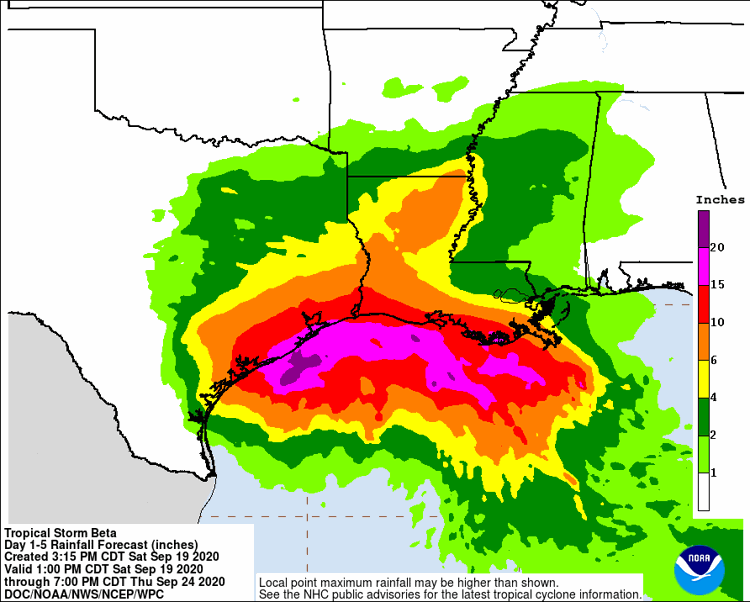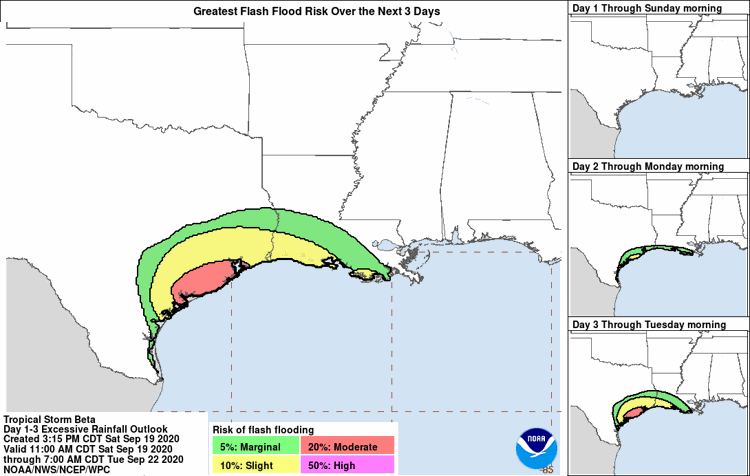 Due to the slow movement of the system and its projected path parallel to the Texas coast, tropical storm conditions could set in as early as some time tomorrow and linger into Wednesday afternoon. In other words, this will be a prolonged event which will enhance the impacts of the storm. Therefore, it will be essential to keep in touch with local and national statements on the storm. There is still enough uncertainty about the details of this storm that we can probably expect some changes with regard the local outlook and impacts over the next 2-3 days.