Astronomically we are still in winter until the spring equinox on March 19. Climatologically, however, we are well into early spring over Southeast Texas with the average daily temperature having risen from 55.0° in mid-January to 60.5° currently as the increasing hours of sunlight and decreasing sun angles begins to work on the atmosphere.
This gradual shift in the pattern should be reflected over the coming week or two. First, as is typical for this time of year, we should see a quick return of fog tonight through early Wednesday as milder southerly winds flow across the still quite cool shelf waters.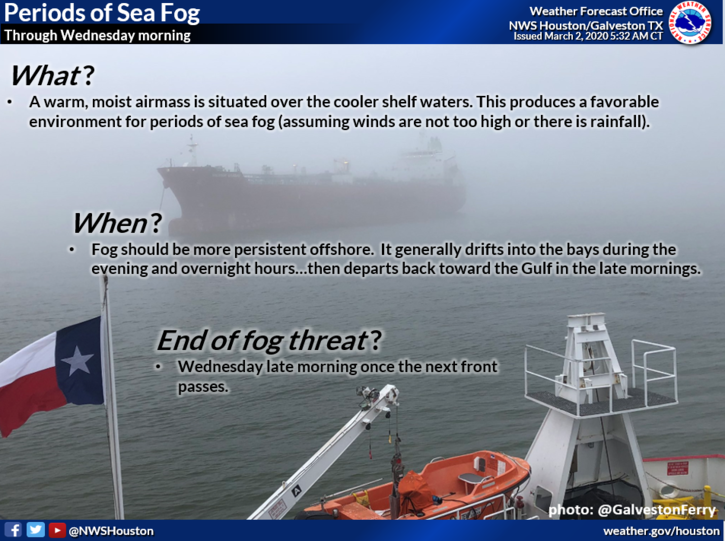 March is the peak of the fog season which begins in late autumn and lingers through April, with an average of 7 days of heavy fog for the month.
A second common spring pattern is the onset of thunderstorms along and ahead of upper-level troughs and their associated cold fronts. In contrast to winter, the heaviest rainfalls with these systems tend to be a little to the north of Galveston County. This is expected to be the case this week, as the heaviest rain and greatest chance of severe weather will be off to our north from tonight through Wednesday ahead of an advancing cold front and surface low.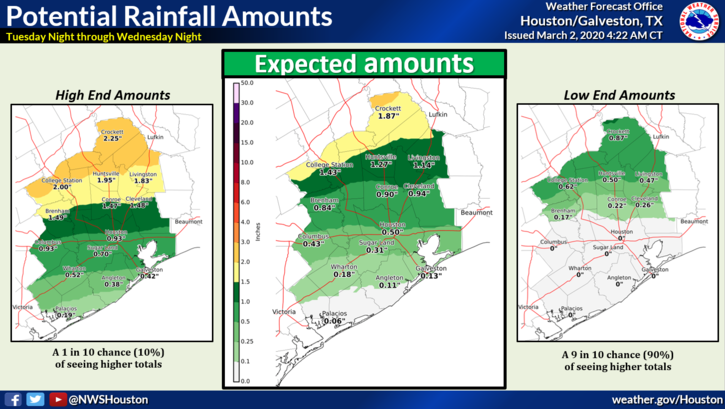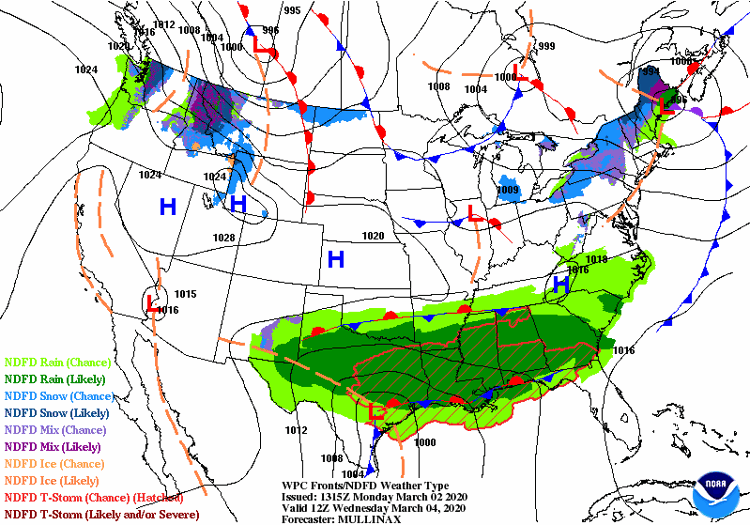 Although a cold front will move off the coast by Wednesday, cooling temperatures down, it will lack the punch of our last front, which brought a low of 34° to League City and 40° to Galveston last week. Low temperatures with this next front should bottom out from the upper-40's in the northern part of the County to the mid-50's at the coast.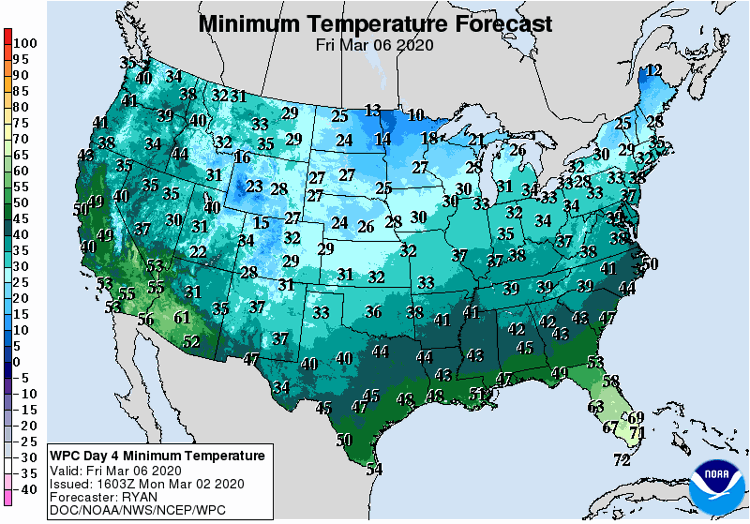 Looking further ahead, milder than normal conditions are expected locally through mid-March.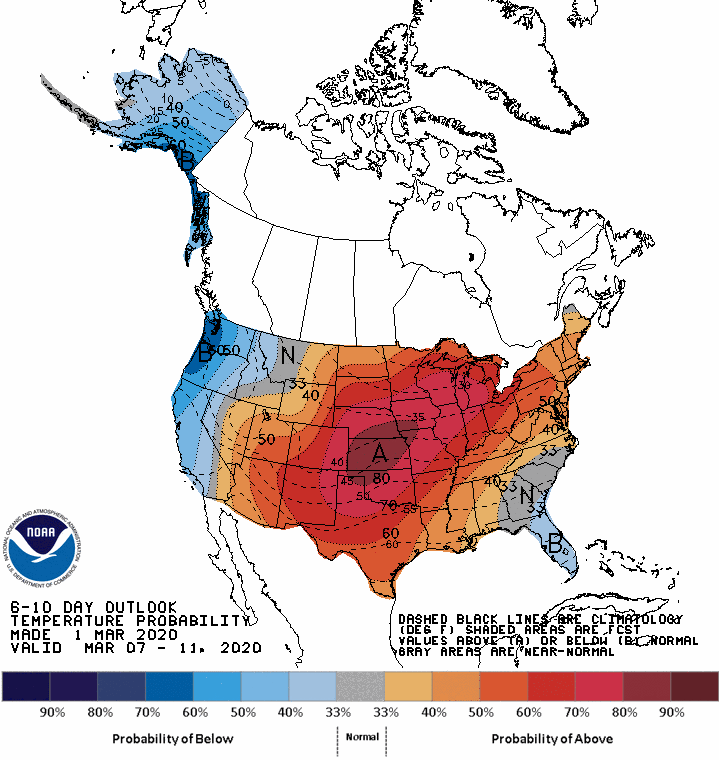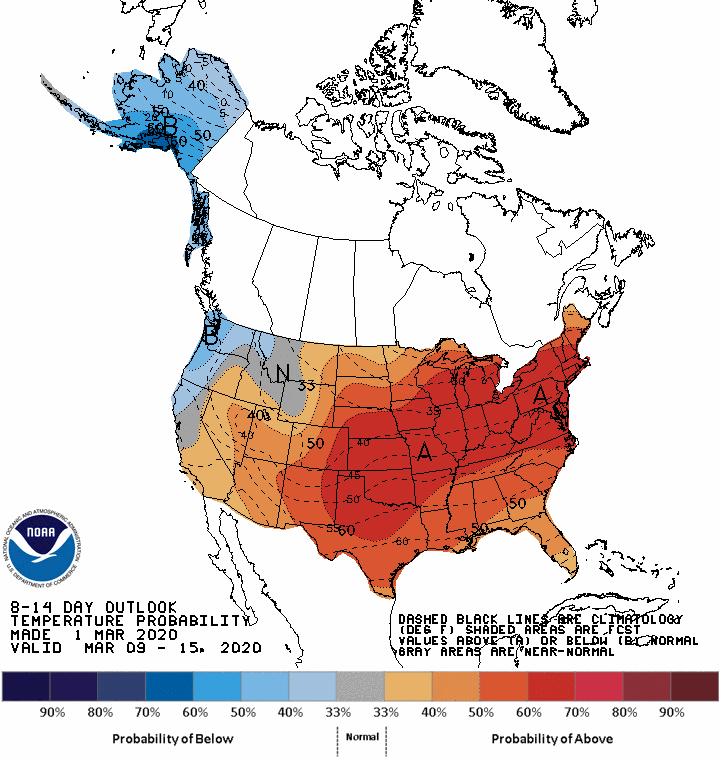 Yes, spring is in the air!