The upper-level low and surface trough in the Gulf of Mexico continues to drift slowly west towards the Texas coast, accompanied by a large pool of moisture. This situation is increasingly viewed by the National Weather Service and Weather Prediction Center as likely to produce heavy to excessive rains over Southeast Texas with the greatest risk being for Galveston and surrounding counties.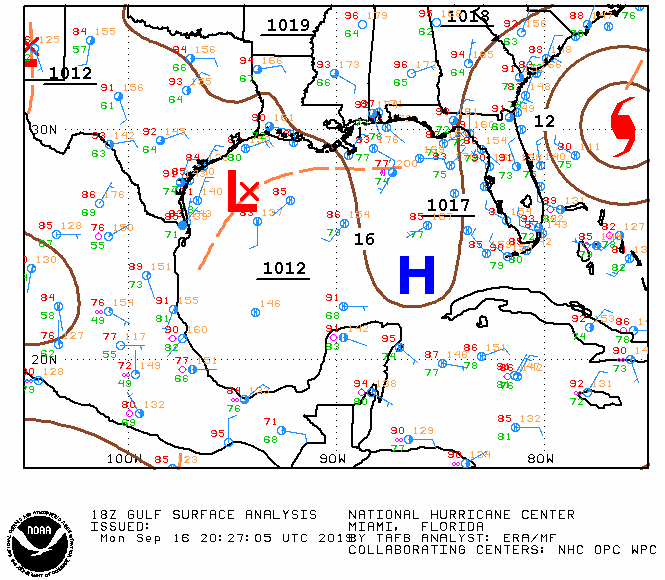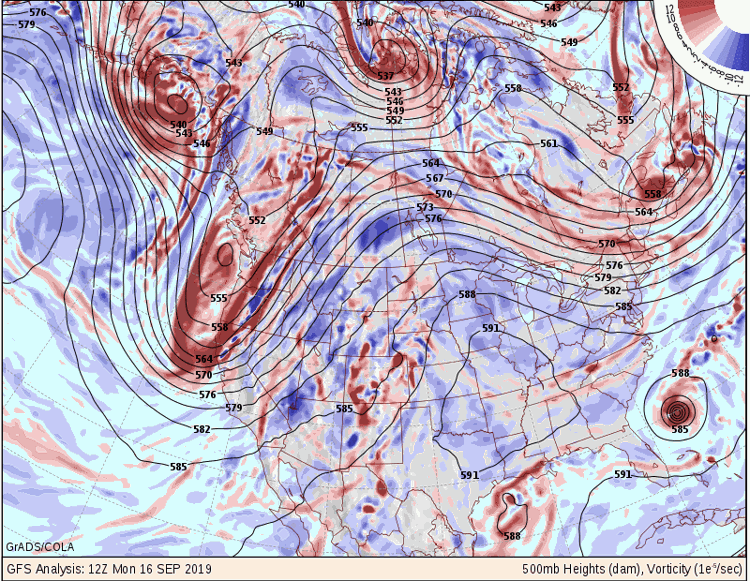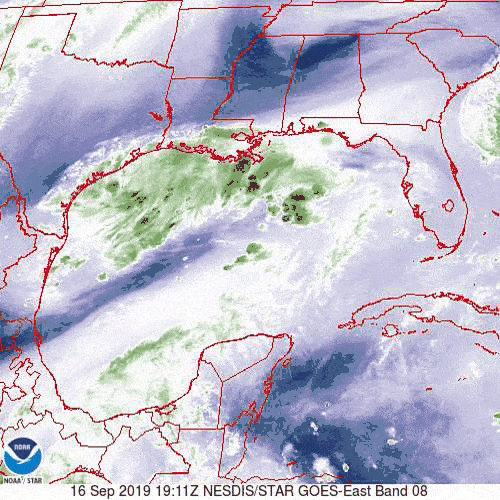 Although the National Hurricane Center gives the area a 20% chance for tropical storm development, the threat of heavy precipitation over the next 1-3 days will be present, whether tropical storm development occurs or not. Currently, rain amounts of 8-12 inches are not out of the question and rains of 3-6 inches will be likely.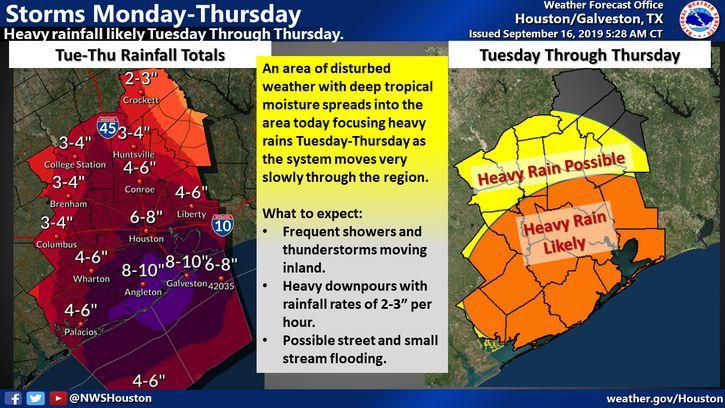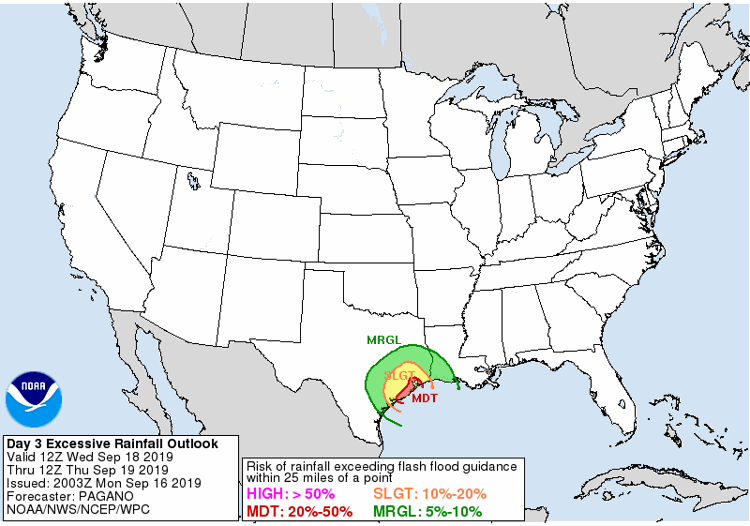 In addition, winds gusting to 31-mph are resulting in Gulf water levels running 1-2 feet above normal in Galveston and producing dangerous rip tides along the coast. The combination of higher water levels and excessive rain will enhance localized flooding throughout the period.